Bunny Treats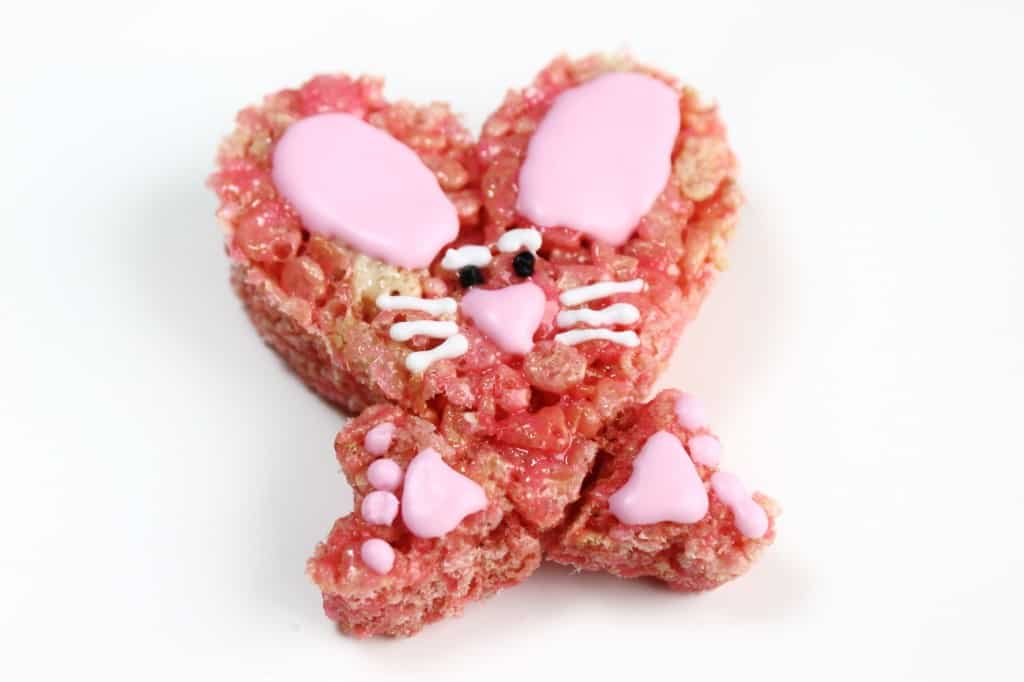 Bunnies are hard to resist this time of year.
Some are chocolate, some are crunchy, and some are downright cute and cuddly! I posted about rice krispie treats yesterday, and will be sharing more of my fun creations with you today. It had been a while since I've made Rice Krispie Treats. I forgot how fun and easy they are to make. I added food coloring to the melted marshmallow before I stirred it into the cereal. I decorated the treats with glaze icing and others with buttercream frosting. Both worked well on the treats, but I prefer how smooth the glaze icing dries. With some cookie cutters, the possibilities are endless as to what you can create. I love hearts. (I bet you already knew that!) Creating the bunny with heart cookie cutters the tiny heart feet stayed attached because the marshmallow is sticky.
Since all bunnies like carrots
I knew I had to make some of these.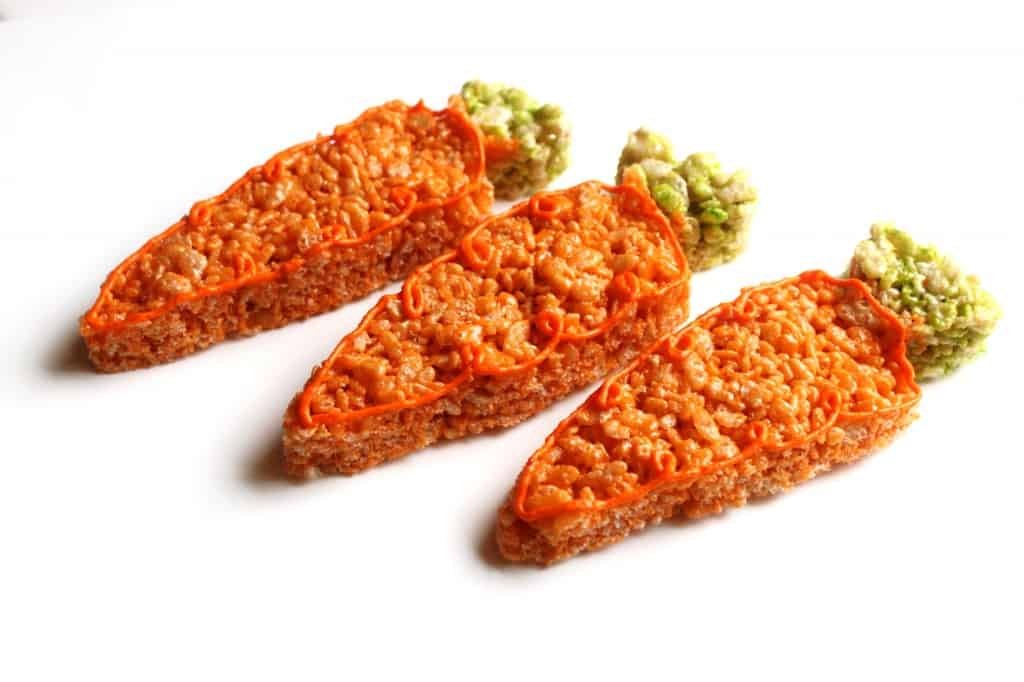 I had to make some carrots.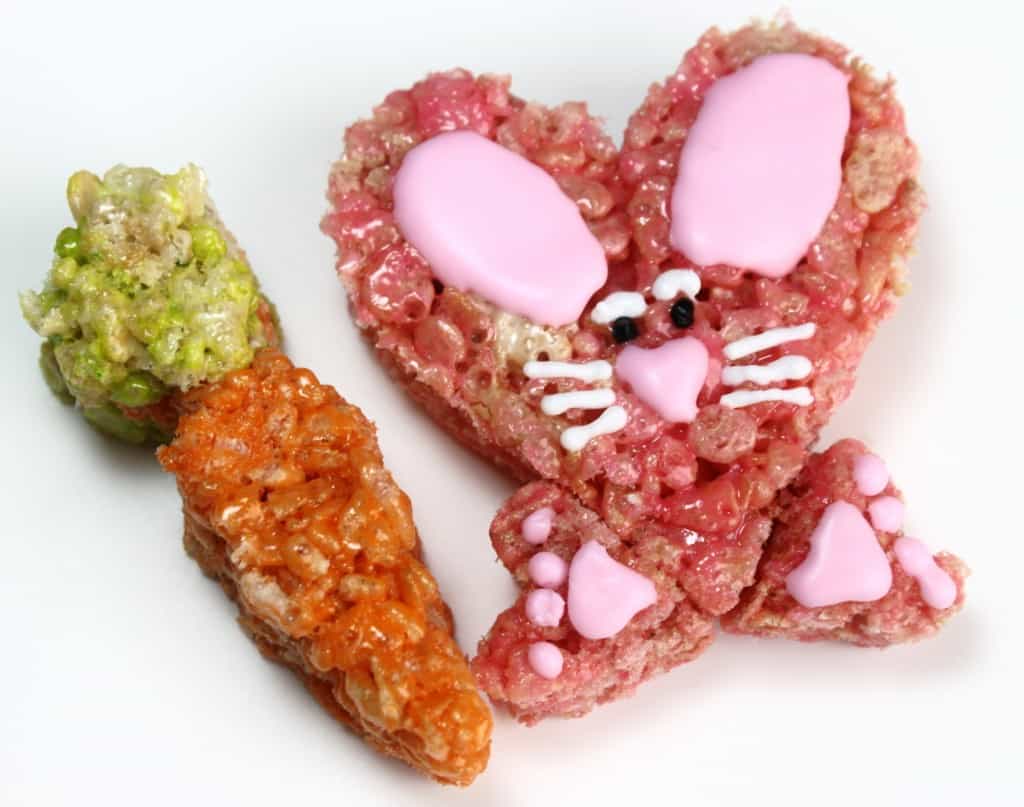 Easter wouldn't be Easter without eggs!
* By the way, my friend Paula has a great eye for detail, she always seems to pick up on the fact that I use a lot of hearts. She not only has an eye for detail in what I make, takes a look at the detail she puts into her work. It's truly amazing. Here are her Royal Icing Easter Baskets, and while you're there take a look at all her lovely creations! LOVE you, Paula! Paula created a wonderful project Frosting for the Cause, please take a look. You will see all types of wonderful people and ideas along with the generous efforts to support Cancer that affects women. I better start planning what I'll make when it's my turn. I'm a procrastinator, I'm so glad there are spots left. Sign up here.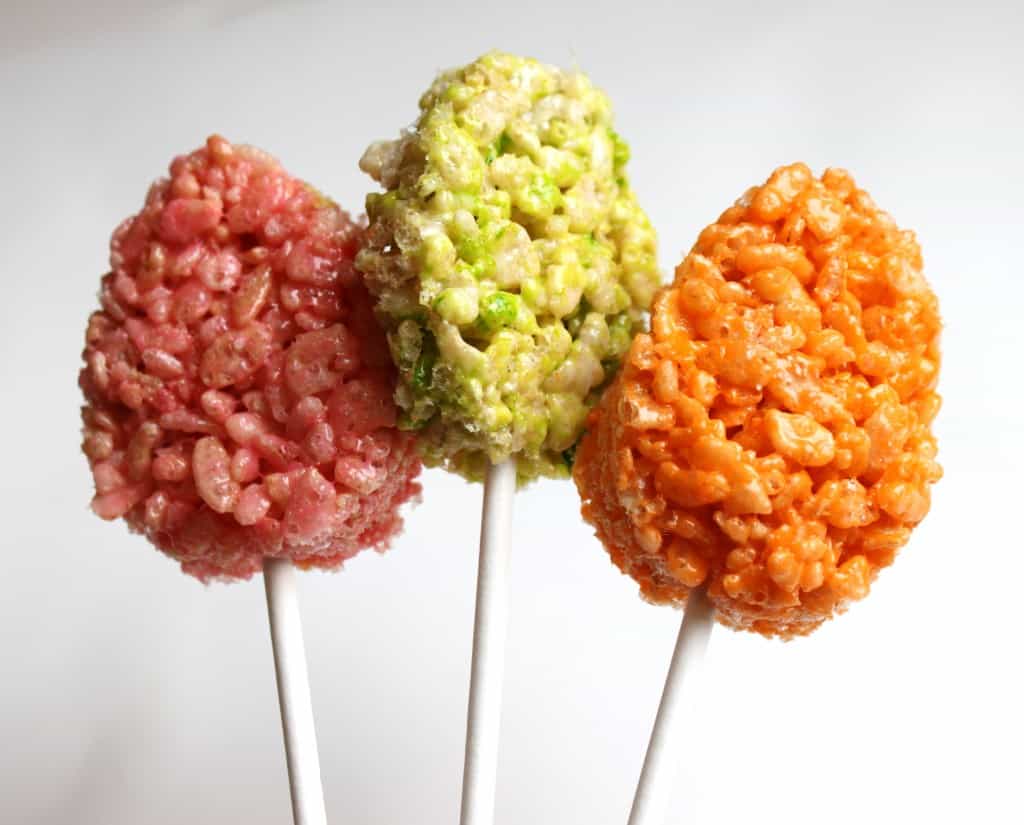 Easter is a week away and I think with bunnies, eggs, and carrots were almost ready. How about you? What have you been doing to get ready for Easter? Any fun Easter treats being made. Let me know in the comments.