Easter Rice Krispie Treats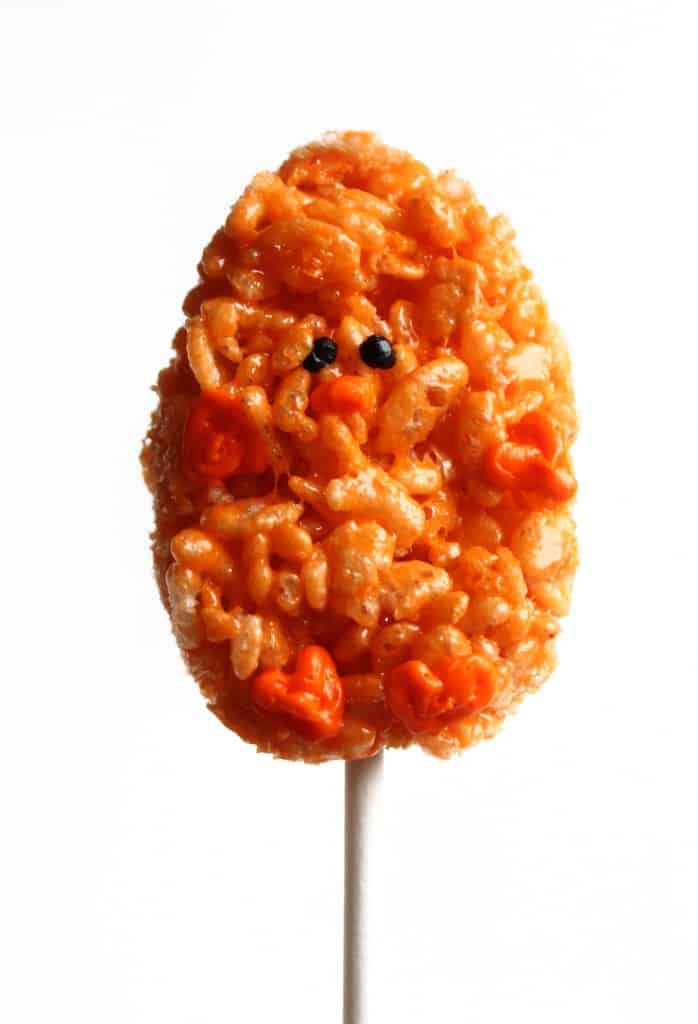 Happy Chick!
This is a really fun and easy way to make easter treats. No bake, no chocolate (not that there is anything wrong with chocolate) these won't melt. They can be easily decorated. Kids can help. The list goes on and on about how fun these are.
Homemade Rice Krispie Treats are fun! That link takes you to the original recipe. The only thing I did differently is I added a couple drops of ameri-color food coloring to the marshmallow mixture before stirring it into the cereal. They are sticky, but I lightly buttered my hands, pressed the mixture into a pan to flatten it out. Once it was cooled, cut out the shape with an egg cookie cutter. I decorated the chick with buttercream frosting. I also added a lollipop stick.
I have Callye to thank for the motivation! She is so sweet. Stop by and see all the fun Easter cookies she's done!