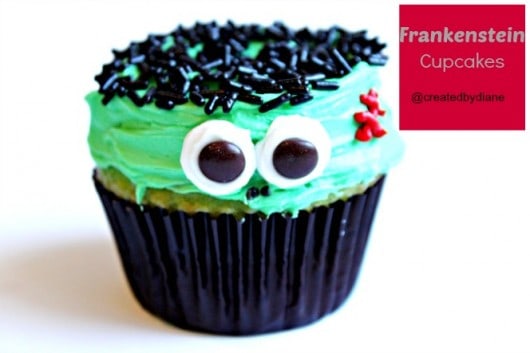 Halloween wouldn't be the same without a flat headed monster!
This green little guy got all decked out with green frosting and black jimmies
white frosting eyes and m&m's,
red piped on stitching so that he stays all together LOL!
and a couple jimmies for his nose.
Pile the frosting on and flatten out the top, what a fun cupcakes for any Halloween Party!
Yes we all call him Frankenstein,
but he is really just Dr. Frankenstein's monster.