Pink velvet oh yes!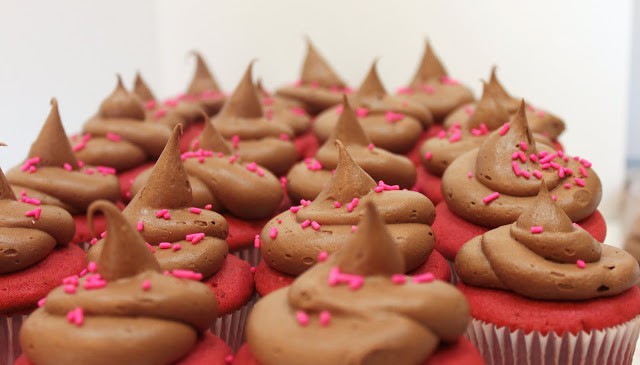 Pink Velvet Cupcakes
I made these with a white cake mix and added 1/2 package chocolate instant pudding and 5 drops of deep pink AmeriColor food coloring
they baked up nice and pretty pink
for the icing…
I made
chocolate cream cheese frosting
one cup butter
one package cream cheese
about 5 cups sifted powdered sugar
1/2 cup unsweetened cocoa powder
1 tsp vanilla
2T milk
the cream cheese is usually softer than buttercream so I add more powdered sugar until it thickens and forms high peeks. It dries fast so once you pipe it on add the sprinkles right away-unlike what I did was get sidetracked and it's quite dry and they don't stick and start falling all over the place.
they were a big hit at the party!