I just LOVE cupcakes, no matter if they are the current "it" thing or not.
Who doesn't love a bite-sized cake with yummy frosting!
I made this Chocolate Cupcake Recipe when I was wearing my new apron, now I'm typically not an apron wearer but… if you going to bake cupcakes and you own a cute cupcake apron, there really is no better day to wear it. Don't you agree!
The color of the straps is so pretty, I just had to make the frosting match it….and hurray for mixing colors and having it come out just as planned.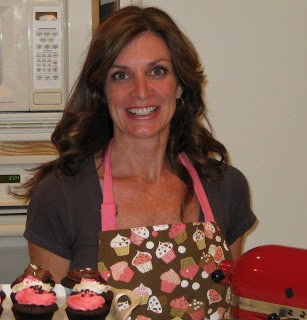 It's a bit coral-pink
so I added some orange coloring to the pink and Wham-O there was the color I was hoping for.
I love mixing colors to make new and interesting colors reminds me of being in grade school in art class and mixing all the paint colors.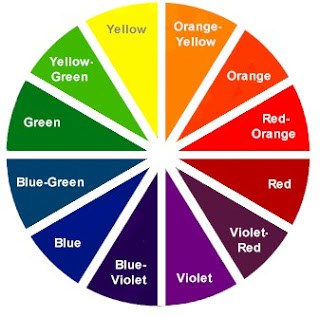 What is your favorite color cupcake icing?
I think I found mine.
Be sure to CLICK on the recipe tab at the top of my website to view more cupcake and frosting recipes.
I love using Americolor gel colors, they have a huge variety and they have white, you can make the bright white frosting and use it lighten and adjust other colors. It's available online and at cake supply stores.
Don't forget to see my rose cupcakes, there is also a video on that post to see how to do it.