Mexican Street Corn often known as Elote can be found on the streets of Mexico, at fairs, boardwalks and farmers markets and are irresistible.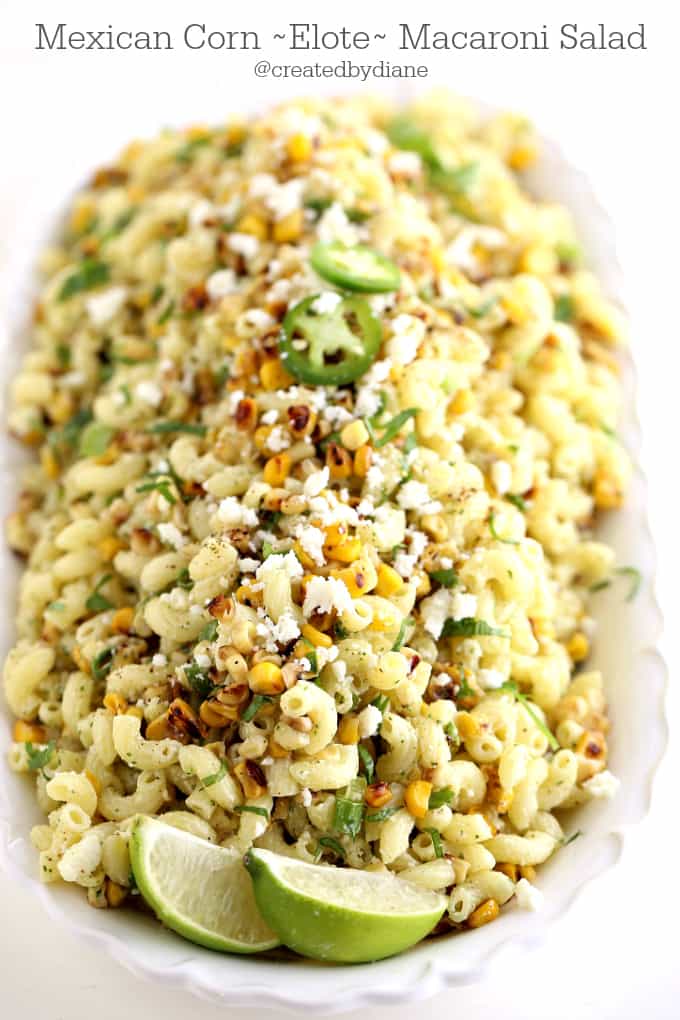 Mexican Corn ~Elote~ Macaroni Salad
Don't miss one delicious recipe and get my FREE e-cookbook click here!
Tangy, cheesy, slightly spicy and sweet all at the same time,
equals delicious in my book!
This has such an irresistible flavor,
and since this version is way more than just an ear of corn…
it's a delicious vegetarian meal, perfect anytime.
Can be served on its own or makes a perfect side dish to tacos, Carne Asada, Pollo Asada. 
…