Taco Tuesday just got a whole lot BETTER!!!!
Taco Baked Ziti
Don't miss one delicious recipe and get my FREE e-cookbook click here!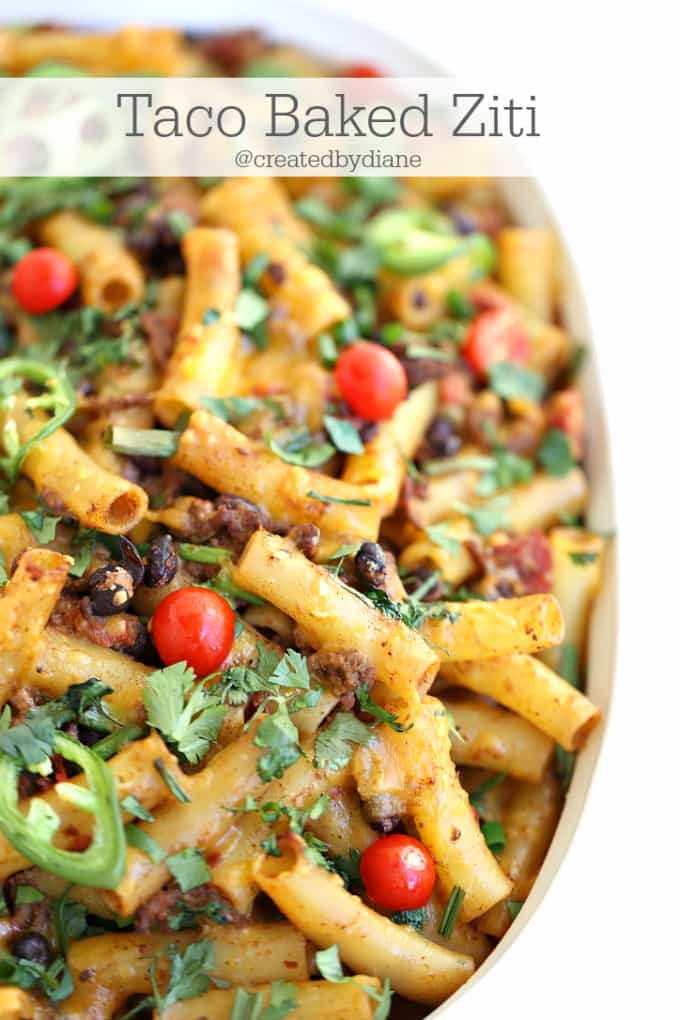 Everyone will come running to the kitchen for dinner when they get a whiff of this baking.
This can be ready in 30 minutes.
While the pasta is cooking and the ground beef (or ground turkey or ground chicken) if being sauteed in a pan, heat up the oven and get ready to assemble this dish and bake for 15 minutes.
It will come out piping hot with gooey cheese and all the deliciousness of tacos in one pan. Clean up will be easy!
This dish makes a lot and we often have some leftover and it's great to take the next day for lunch.
…