One of the most popular side dishes of summer….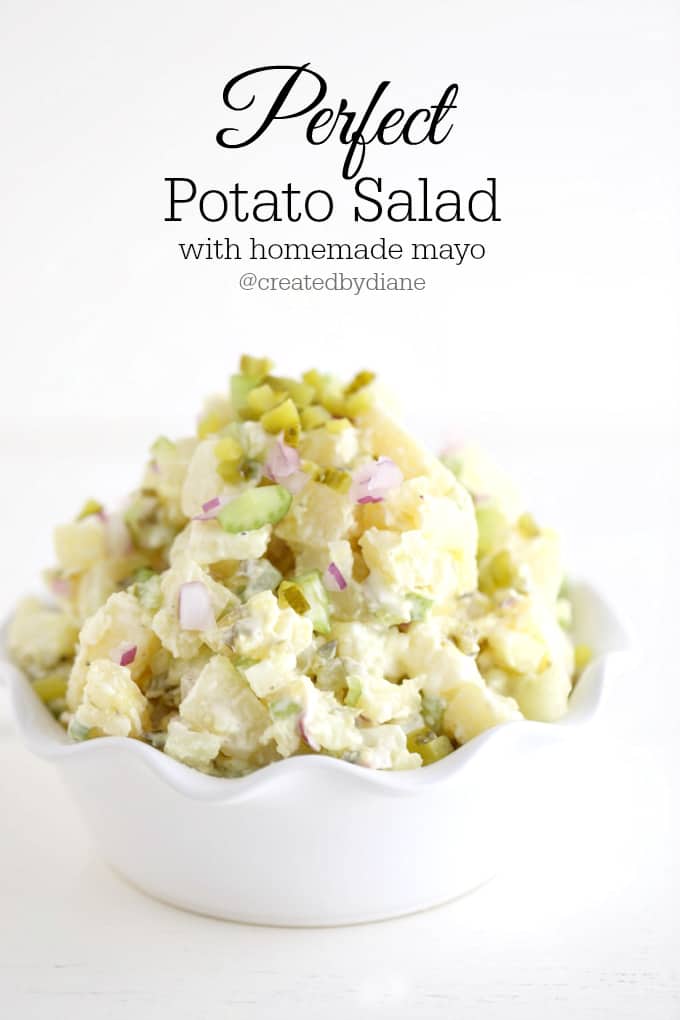 Potato Salad
Don't miss one delicious recipe and get my FREE e-cookbook click here!
There are so many varieties of potato salad,
this one is what I grew up on with subtle changes.
The best thing about a great basic potato salad is that if you prefer eggs in it, you can go right ahead and add them, if you like black olives, again you can add them right in.
It all starts with the potato!
I prefer red potatoes for potato salad for their texture, they hold together when mixed up.
I love red onion and dill pickle relish added in,
this combo makes perfectly delicious potato salad.
There is one thing I prefer Homemade Mayo you'll find my recipe here and it really makes all the difference to truly homemade potato salad.
…