Turkey Meatball and Mashed Potato Sandwich, comfort food at it's BEST.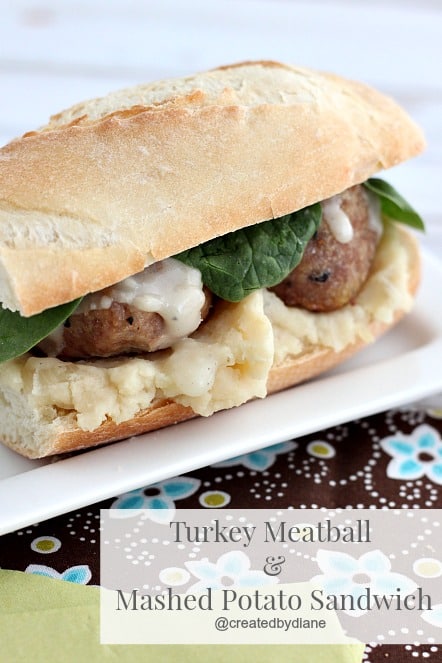 Who doesn't need a little comfort now and then?
On stressful days comfort food is KING around here.
With two teenagers, some days can get pretty stressful!
I am often rushing around, running the kids from here and there,
….looking like a chicken with it's head cut off. Not it's not a pretty site.
I long for the slow and relaxing days.
Sadly those seem to be long gone.
Comfort food may just be the only thing to help us all.
At my house it's always all about the food,
and everyone always wants to know what I'll be making for dinner.
If I mention turkey meatballs or turkey burgers,  they will smile from ear to ear and then the inevitable question….
when will dinner be ready?