They are so good, you'll want S'more! These Mini S'more Pies are so perfect you will want to make them right away!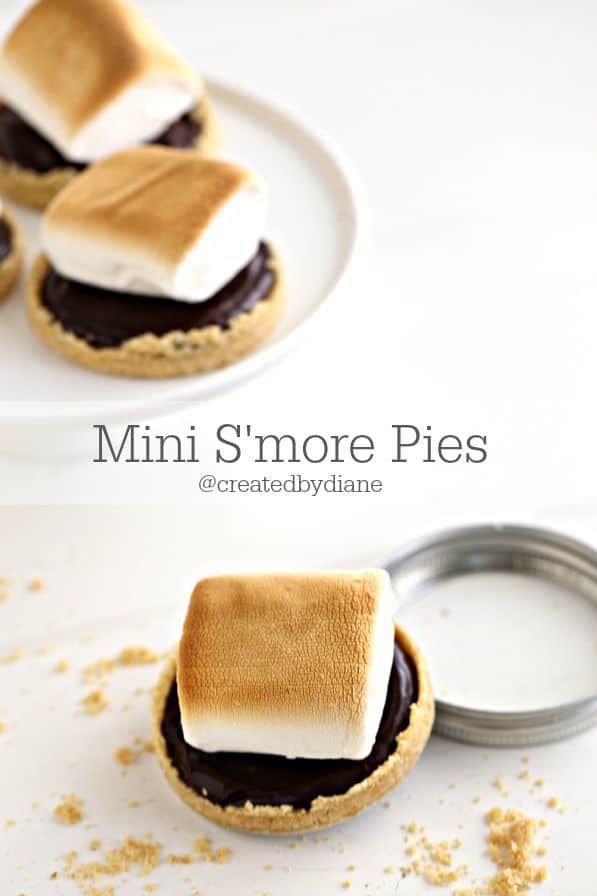 Mini S'more Pies
Pin this to your dessert or pie board on Pinterest to save it for later!
Follow Created by Diane on Pinterest to see some delicious recipes
You won't believe how easy these are to make and how incredibly delicious they are.
These really are no bake pies, if you torch the marshmallows with a hand held torch.
You can put them under the broiler to toast the marshmallow, which contradicts the no bake part, BUT if a minute or two in the oven count as baking so be it!
to me they count as no bake…since they don't bake for 30 minutes. You could also toast the marshmallows over an open fire on a skewer and place them on top of the chocolate, the marshmallow will stick to the chocolate as soon as it melts the chocolate a little bit.