Toasted Coconut is one of my favorites, I love it on a dish of ice cream and even on my dish of yogurt for breakfast, this post will show you how easy it is to toast a whole tray of coconut in minutes to a delicious crispness.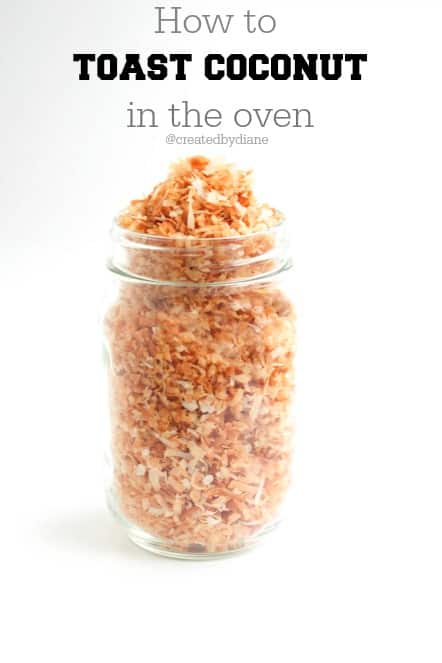 It's no secret I love coconut,
I've shared lots of coconut recipes like: Chocolate Coconut Football Cookies, Coconut Lime Scones, Coconut Banana Cake, Coconut Cut Out Cookies, Macaroon Chicks, Easy 3 layer German Chocolate Cake, Raspberry Coconut Scones and Grilled Cake with Pineapple and Toasted Coconut.
and once you have a jar full of toasted coconut I'm sure you will find many uses for it.
It's great for a fun sweet and crunchy topping.
The possibilities are endless.
You can add it to this super easy Dessert Pizza with fresh fruit for a quick and fun treat!