If you are looking for a fun new cookie, this one if for you…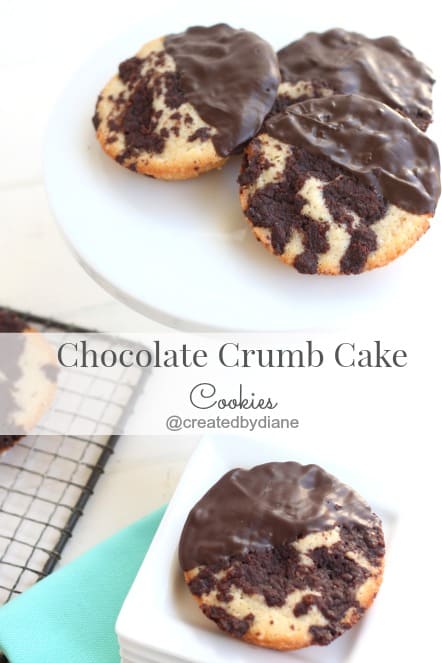 These cookies have all my favorite components,
Vanilla cookies, but thick and kinda like cake…. then the chocolate crumb topping and to top them off…..they are dunked in melted chocolate.
Oh yes, don't forget the chocolate….it makes them irresistible.