If you love chocolate and peanut butter then you are going to LOVE, LOVE, LOVE these cookies!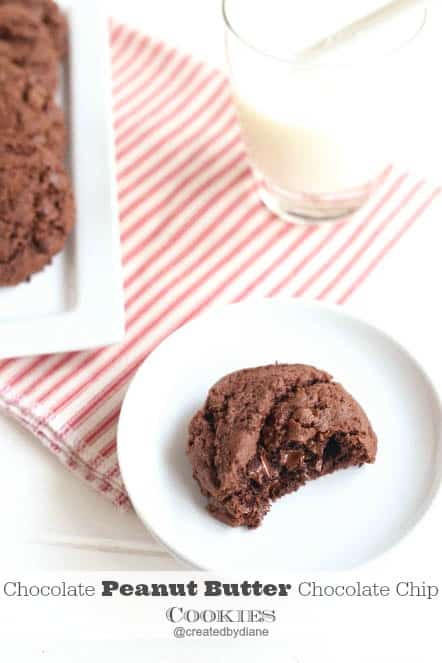 I will say these have become my favorite cookies lately,
they are chewy and delicious and full of chocolate and peanut butter flavor.
I love how big they are.
When it come to chocolate and peanut butter it's go big or go home,
and these are going BIG in flavor and size.
Perfect to satisfy your sweet tooth.
Today has been declared by my food blogging friends, Carla of Chocolate Moosey and Miriam of Overtime Cook that March 25 is Chocolate Peanut Butter Day and oh what a delicious day it is!
I've made these beauties to celebrate the 2nd year of this momentous day.