Peppermint is a classic Christmas Candy, shaped like candy canes and round mints that have an irresistible cool taste.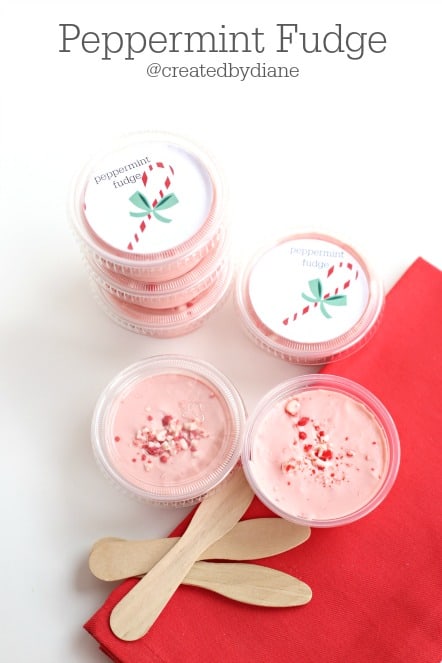 This fudge turned out such a pretty pink color,
and the minty goodness is obvious as soon as you take the lid off one of these cuties.
The individual sized fudge is perfect for gift giving, parties or while watching your favorite Christmas Movie.
Do you have a favorite Christmas movie?