When you are craving a S'more…..these will definitely satisfy!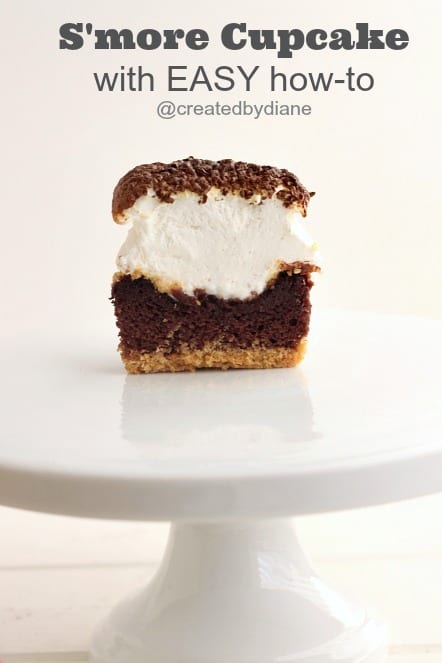 These just may be the easiest S'more Cupcakes ever,
I made many batches, to be sure there was enough graham cracker goodness in every bite.
That there was plenty marshmallow and
just like when roasted marshmallows timing matters,
no fancy tools needed..
these are EASY!