This is not your traditional ceviche, it's updated with a delicious fruity flavor and it's irresistible!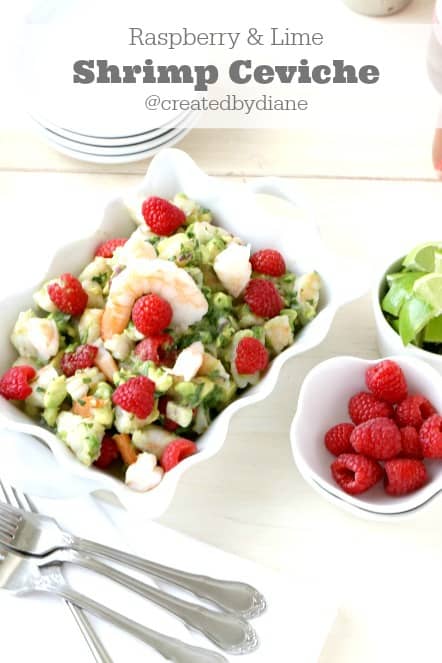 Throwing tradition to the wind with this one….
I'm a seafood lover through and through and have made ceviche many times,
I often don't use raw fish and seafood, because I like to be sure it's safe to eat so I often steam/cook it first before putting it into the lime juice.
This however I was a little different, I cooked the shrimp in Moscato Wine and the flavor was delicious, not building on the classic with lime and avocado I added red onion, jalapeño and no Mexican dish would be complete without cilantro now would it?!