These are perfect for the bacon lover, or the one who has a hard time with veggies.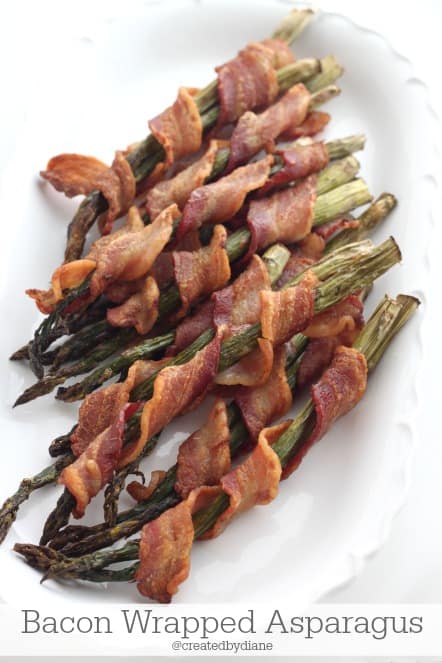 I have always love asparagus,
now add bacon to it and well…
it's irresistible.
I really do LOVE bacon that much!
These really are perfect for anyone who loves bacon and like I said, they are great for the one who doesn't want to eat their vegetables. I know one of these and this is a hit for them!