Avocados are creamy and delicious and they make these Mexican Wedding Cookies extra delicious!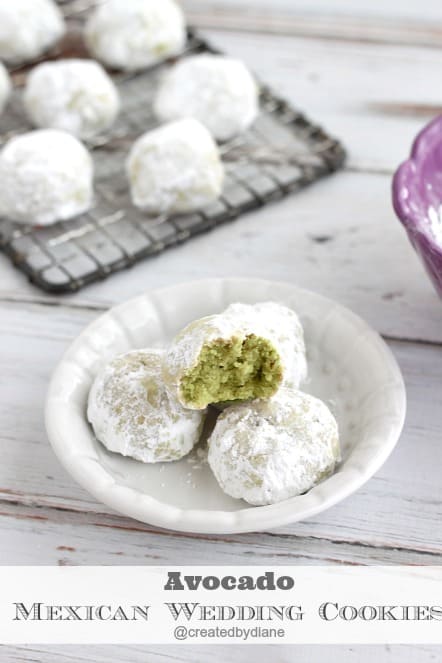 Cookies rolled in powdered sugar,
is there anything better?
The only thing better about these cookies that these cookies are healthier than your ordinary recipe,
I swapped out some of the butter, for avocado…
the result….YUMMY!