The combination of chocolate and pumpkin spice is irresistible in these adorable and easy cut out cookies.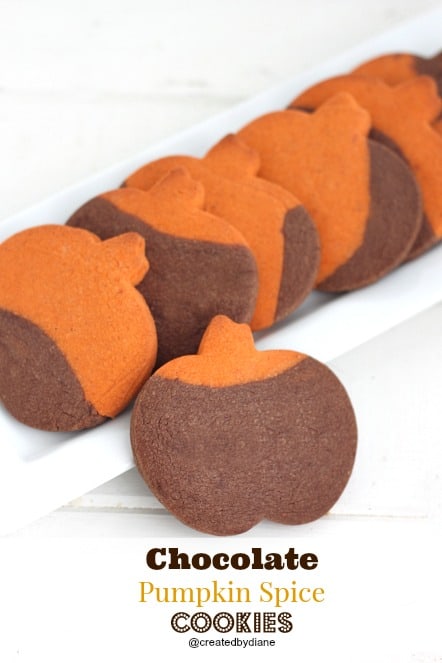 Fall is upon us and the leaves are changing colors,
combining pumpkin spice orange and chocolate together in these cookies seems pretty NATURAL….
well not like leaves in all their prettiness this time of year,
but these flavors are so great together…kind of natural.
They are really delicious…icing is optional!
That means you can bake them up quick and share them in no time.
I will mention that cookies that don't need icing are….
well they are awesome,
especially when they look this cute.