Strawberry Pies scream SUMMER, and these are so irresistible!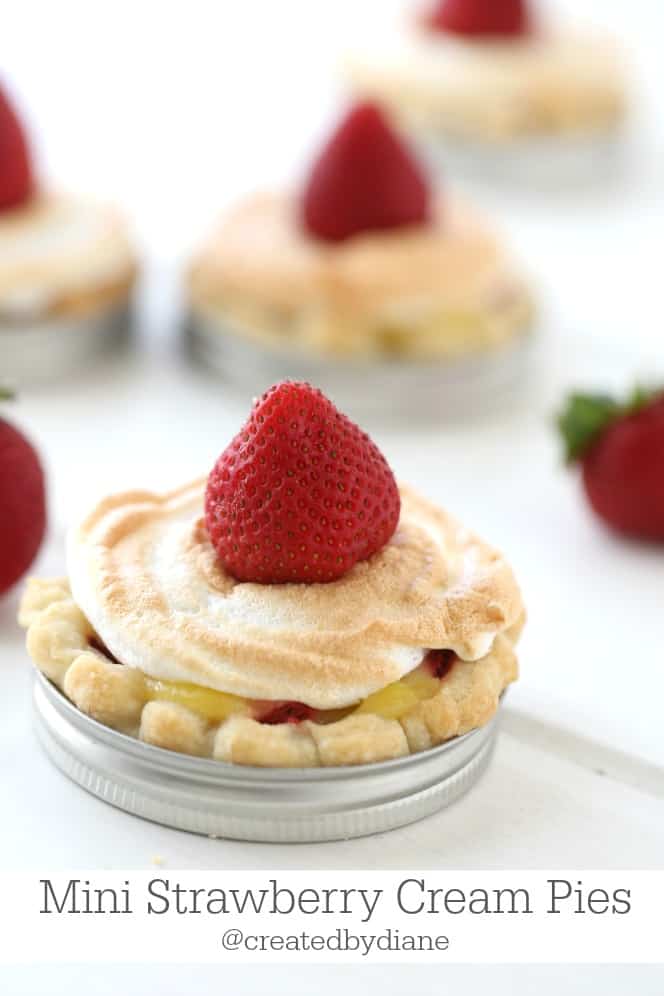 Mini Strawberry Cream Pies
Pin this to your dessert or pie board on Pinterest to save it for later!
Follow Created by Diane on Pinterest to see more delicious recipes
I don't want to TELL you what to do, but you really should bake up some of these cute mini pies.
Everyone will LOVE you for it.
I just love fruit pies that are FULL of fruit, I also like a delicious creamy, custard like filling, oh yes, these have that too….
then they are topped off with some pretty meringue and a strawberry.
These will look great on any summer dessert table! [Continue reading]