Get my new low carb guide>>> and get on your way to greatness.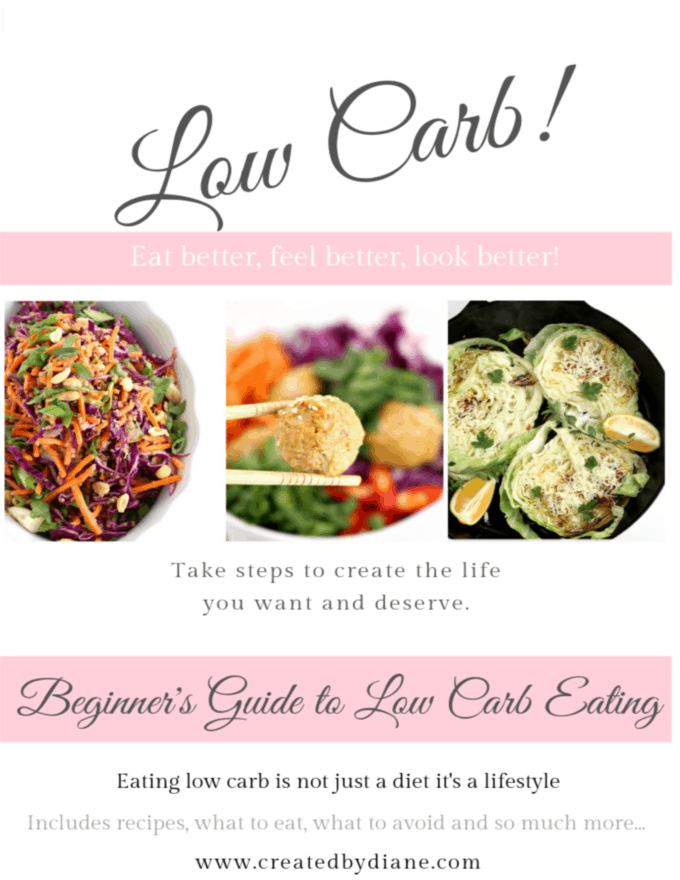 HELLO!
I'm so excited to share with you my Low-Carb Eating GUIDE is finished <<<CLICK to get the guide,
it's a FREE 7-page guide full of information to get you started eating healthier, feeling better and looking better!
I've been eating low carb for almost 2 years, I lost 35 lbs and am sharing all the details with you on how you can jump on the low-carb bandwagon and join me!
If you want to receive all my low carb emails, be sure to sign up HERE, the emails will have recipes, motivation and helpful hints! You know you'll want those. Everyone wants help staying motivated, right!
Now if you've already seen my 7-page Low-Carb Guide and want MORE.
Get my Complete 30-page Low-Carb Ebook HERE!! Yes, I finished an entire ebook devoted to all things low-carb. Including an eating out guide, shopping list, menu planning printable and so much MORE!!!!