No matter how old we get, don't we all just live Peanut Butter & Jelly.
These Peanut Butter and Jelly Triangle Cookies are irresistible!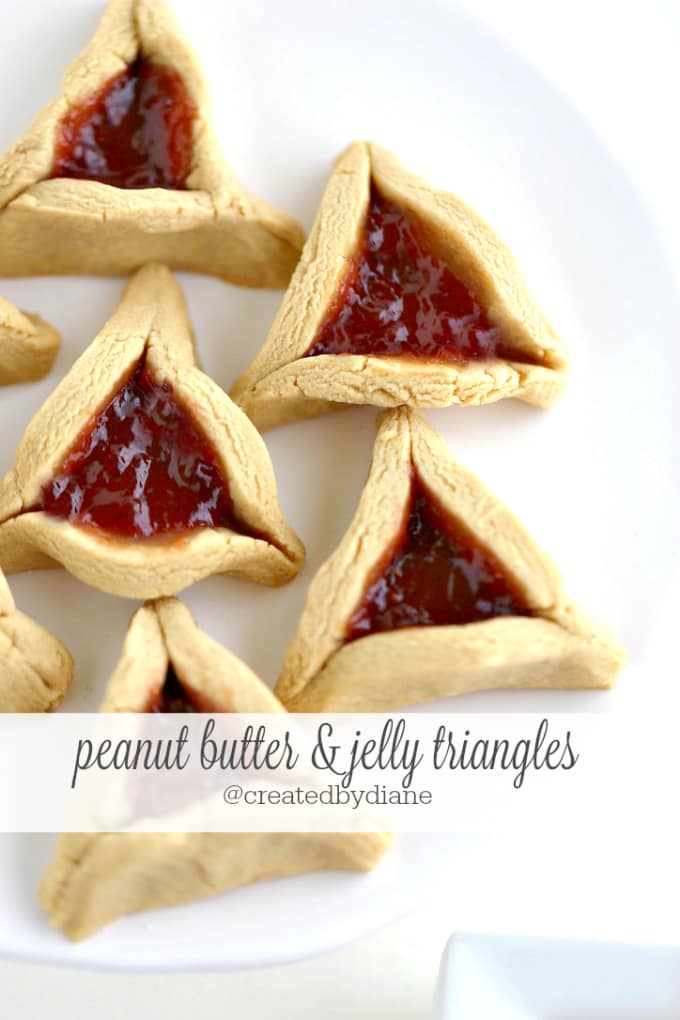 I've paired up a classic American duo…
to create this delectable new peanut butter and jelly cookie that everyone in your family will love.
What is it about salty, creamy peanut butter combined with fruity sweet jelly that makes you want to smile…
it's infectious! You know that infectious smile that you have with every bite with PB&J.
No wonder it's been so popular for over 100 years!
Did you know that peanut butter and jelly sandwiches were served to American soldiers during World War II…
that's right, it was part of their ration list.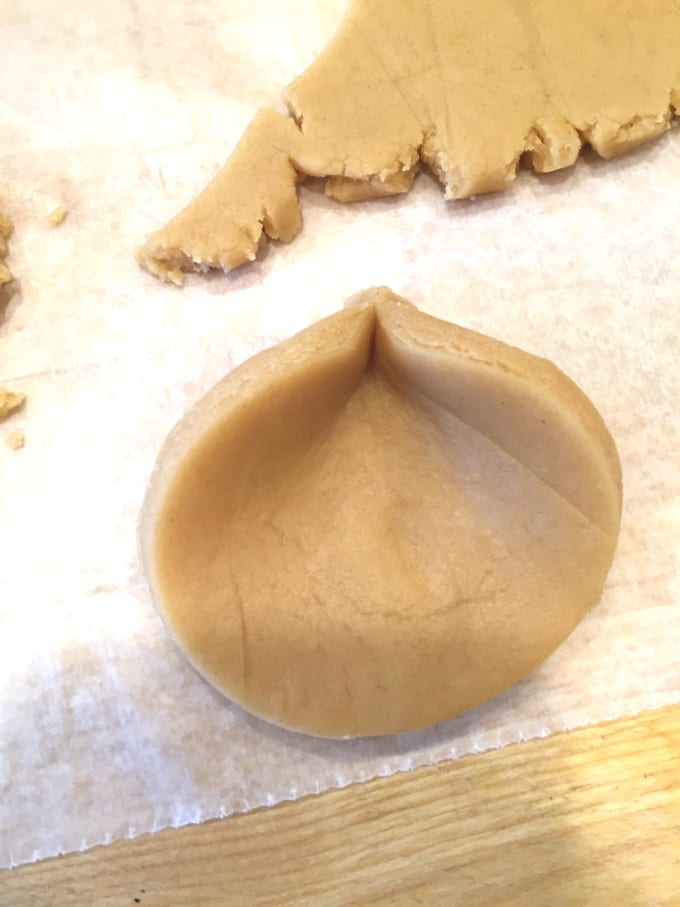 Roll the cookie dough to 1/4 inch thick then cut the cookies with a 2 1/2 inch round cookie cutter, I roll cookie dough between wax paper sheets so the dough doesn't dry out with the additional use of any flour otherwise.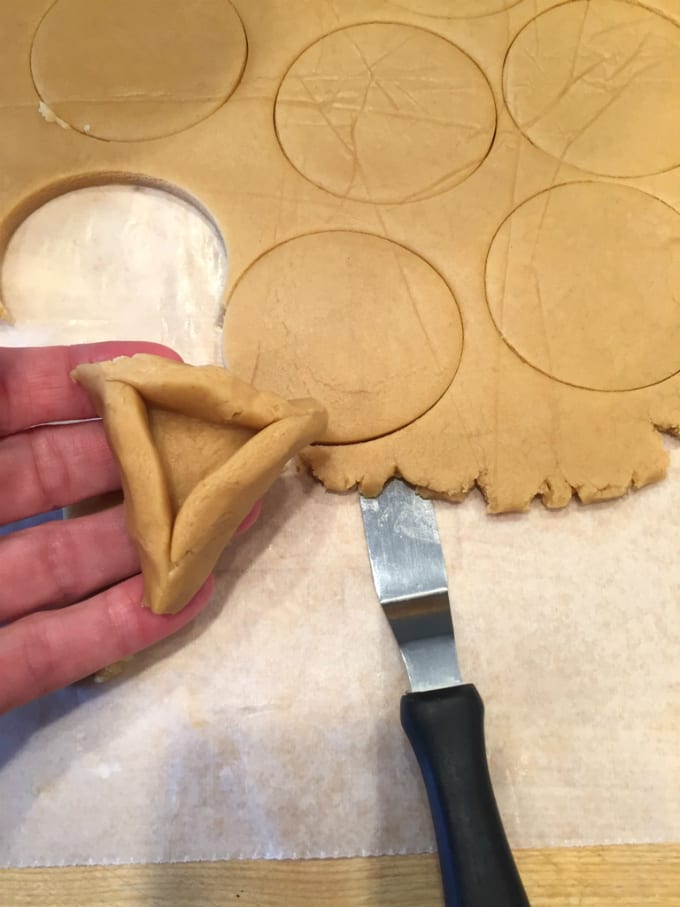 Pinch the dough together to create a triangle.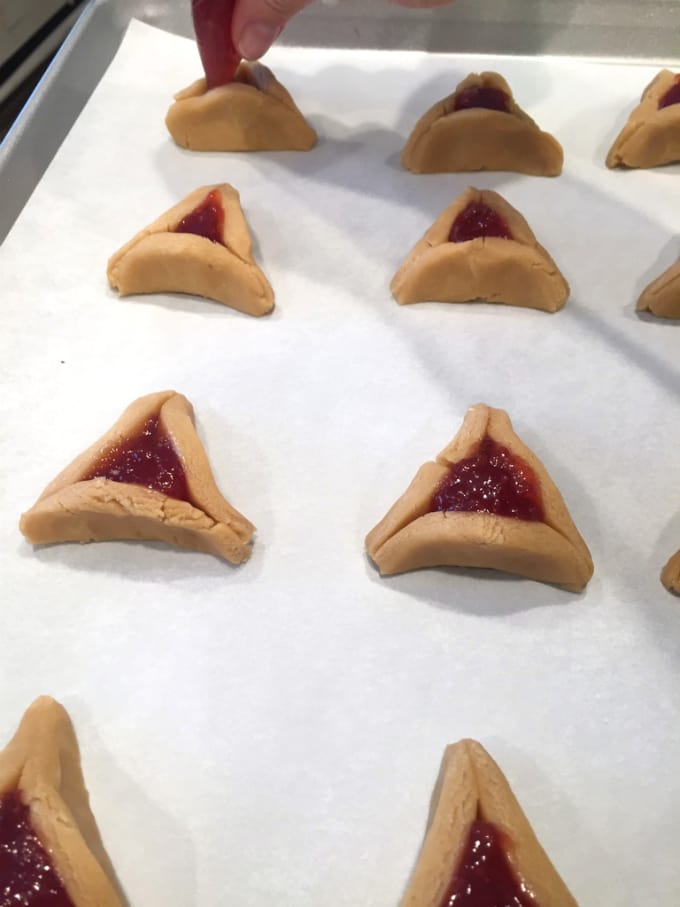 Place the jelly in a bag to easily fill the cookies and you're all set to put them in the oven.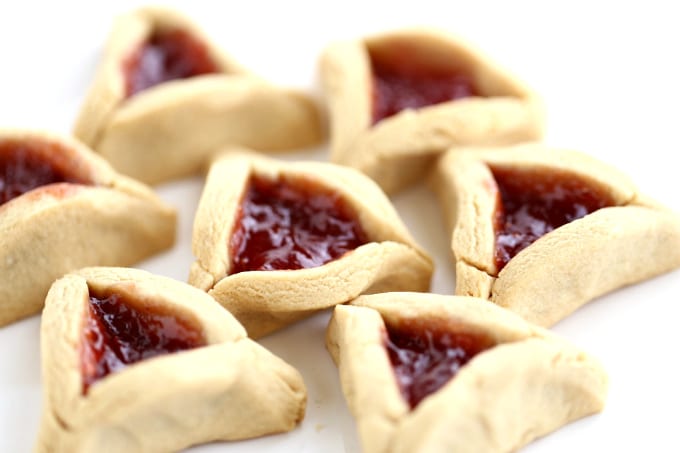 I adore peanut butter cookies!
They're made even more special here with the addition of jelly right in the center.
I love how the jelly adds a sweet,
shiny pop of color that contrasts so well with the cookie.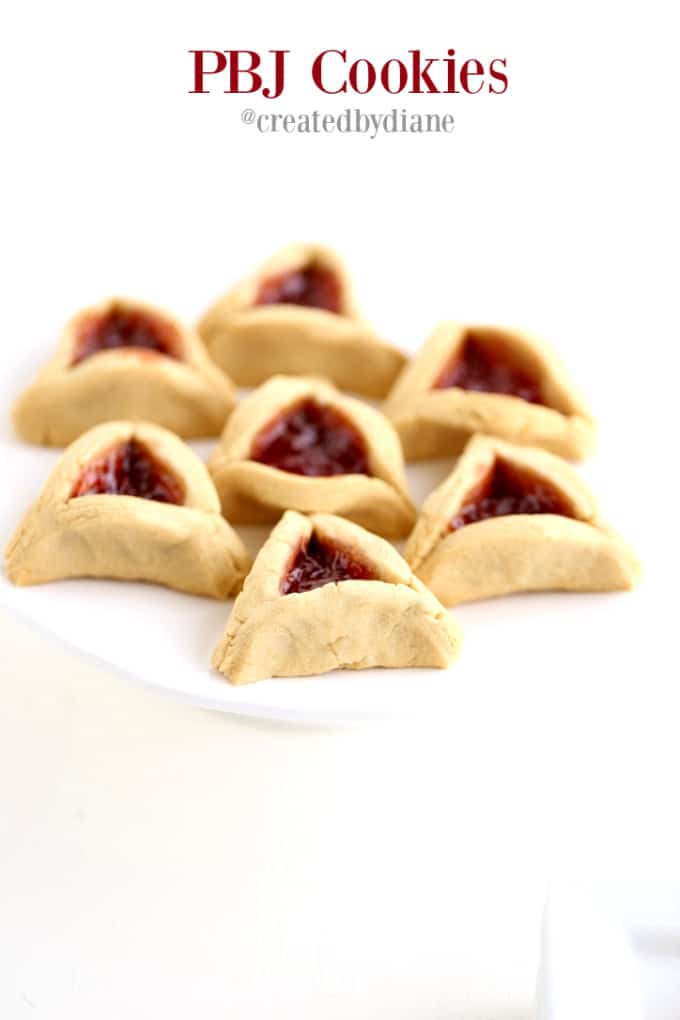 The shape is also fun and festive and different than the usual "thumbprint" style.
Each triangle appears to cradle the sweet jammy surprise in the center. 
I could eat these cookies all year-round!
These cookies can also be filled with chocolate chips, the chocolate melts as they bake and they are fantastic too, trust me!
Peanut Butter and Jelly Triangles
Ingredients
1/2 cup butter
1/2 cup peanut butter
1/2 cup powdered sugar
1 teaspoon vanilla
2 1/2 cups flour
1/2 cup jelly (I use strawberry preserves)
Instructions
In large mixer bowl beat butter, then add in sugar and mix.
Add in peanut butter and mix well.
Add in vanilla and flour and mix until completely combined the dough is a dry shortbread dough,
when you press it together in your hands it should stick together.
Press dough together into a ball in the bowl, then turn out onto your counter.
Cut dough in half and roll each portion between wax paper sheets to 1/4" thick and cut the cookie dough with a 2-1/2 inch circle cookie cutter.
I use wood dowels that are 1/4" so the dough is all even.
Fold the dough to create a creased edge, then do the other two corners to create a triangle.
Fill with jelly/preserves I find it easy to put it in a plastic bag and pipe it into the triangles.
Bake at 350 degrees for 10-12 minutes.
Allow cookies to cool completely.