I will never forget sipping on my first date shake, it was over 20 years ago and I didn't think I was the biggest date fan out there…. but WOW was the amazing.
Date Shake
Don't miss one delicious recipe from Created by Diane and get my FREE e-cookbook click here!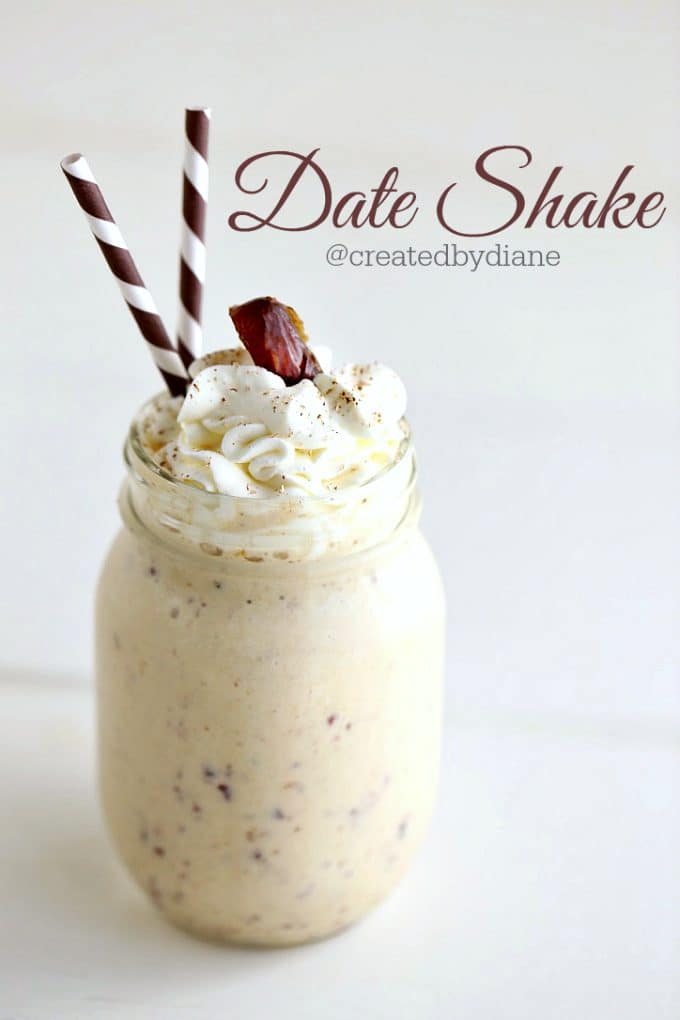 As soon as I saw a box full of fresh dates in the grocery store the other day, all I could think about was a DATE SHAKE, I just had to make one.
I'm so glad I did, it was as delicious as I remember it being so many years ago.
I have had dates before in date nut bread, which I love slathered with cream cheese and I've had them filled with goat cheese and I can't wait to make some of those now that I finally got around to buying fresh dates.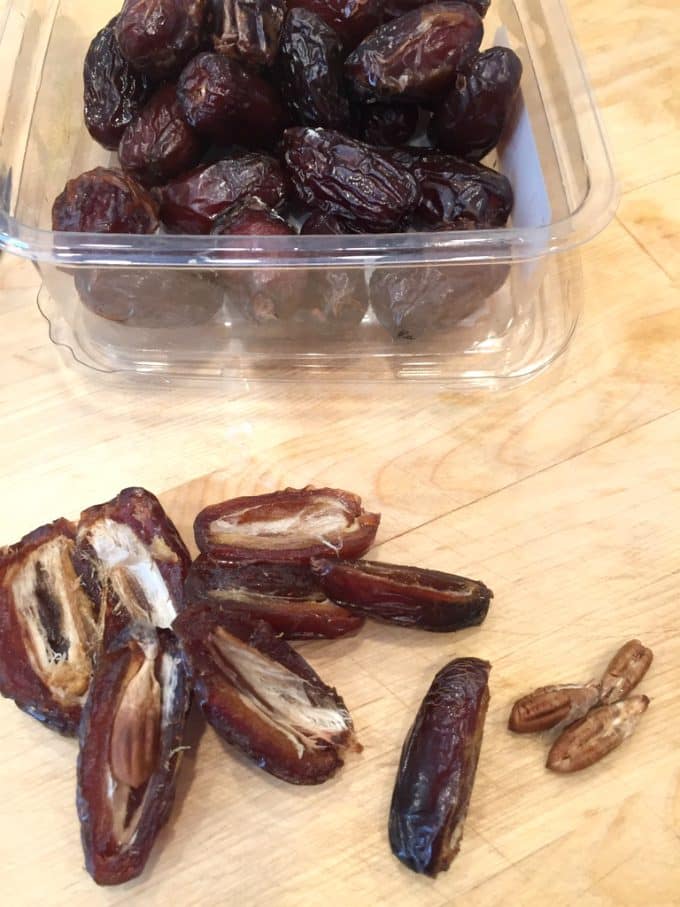 You can use fresh dates or the dry sugar coated date pieces. I used fresh dates but will be making these WAY more often when fresh dates aren't as available by using the dry sugar coated chopped dates by soaking them in hot water for a few minutes until their soft and then draining the liquid off before blending them.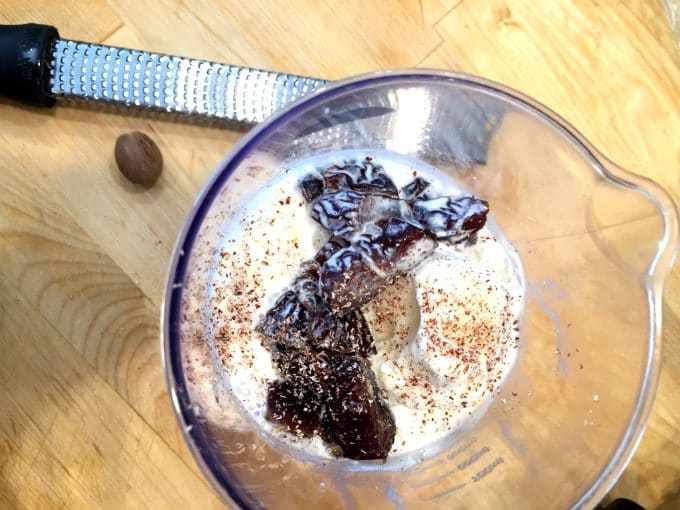 Fresh nutmeg has fantastic flavor and I used it in this shake, but if you're unable to get fresh nutmeg that's ok, this is a fun shake after all and grated nutmeg from the spice section will be great too.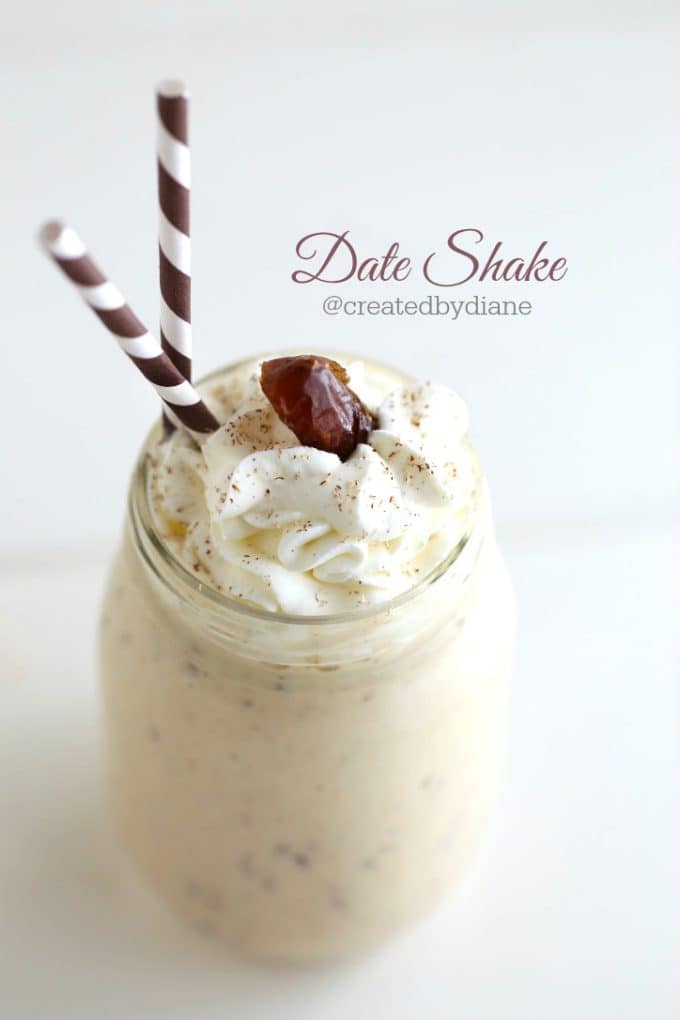 I topped the shake with fresh whipped cream and added a half of a pitted date.
Date Shake
Ingredients
vanilla ice cream
milk
dates
nutmeg
whipped cream
additional dates for garnish
Instructions
In a blender or with immersion blender combine ice cream, milk, dates, and nutmeg, blend until smooth.
Pour into serving glass and top with whipped cream and a pitted date piece