I do love all things COCONUT and this is even extra wonderful with all its coconut flavor!   
Raspberry and Coconut Ice Cream
Don't miss one delicious recipe and get my FREE e-cookbook click here!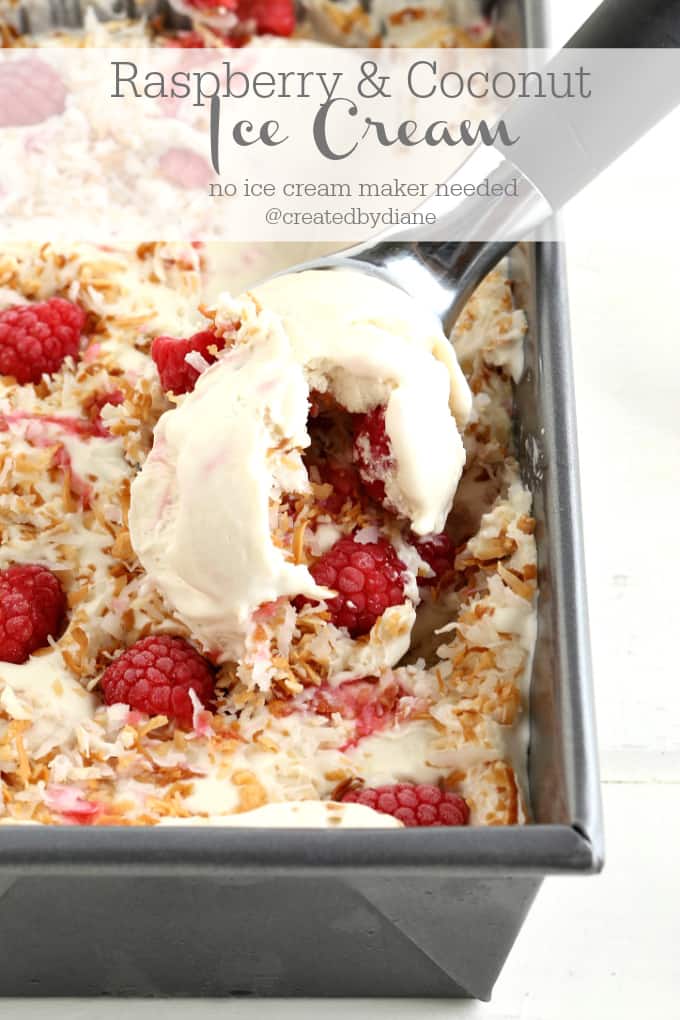 You can see the toasted coconut,
but what you can't see and will have to imagine…
is the other coconut components to this deliciousness.
This is an easy no churn (no ice cream maker needed) ice cream recipe.
Lets not forget about those irresistible raspberries.
Those pretty red raspberries make this even tastier!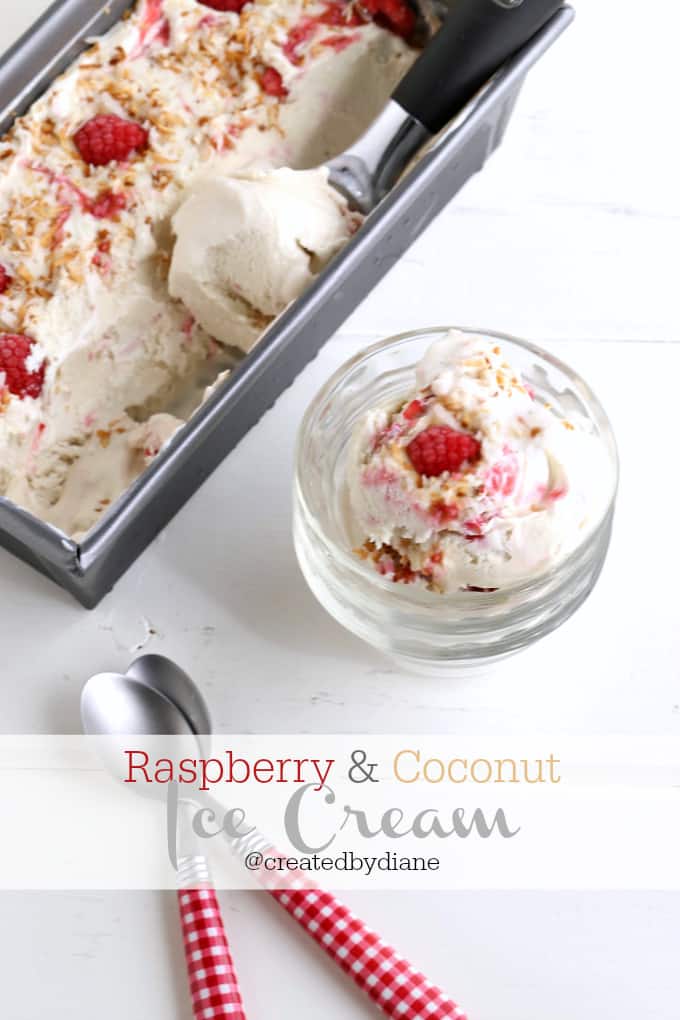 With each and every scoop you will get lots of yummy coconut flavor along with raspberries, it's like a party in your mouth in each and every bite!
I just love the pretty color!
If you need a dessert and  don't want to turn on the oven, this is PERFECT!
Everyone loves fruity treats in the summer, but this will sure be fun on a winter day to reminisce about all your favorite summer memories.
Don't you find all winter we think of fun summer memories and all summer we wish it would cool off enough to put a sweatshirt on!
I heated the raspberries and pressed some, and left others whole. If you want to use all pureed berries the ice cream would taste delicious too. I kinda like the berries all cold and crunchy. If your raspberries aren't really sweet add a tablespoon or two of sugar and mix it into the heated raspberries before adding them into the ice cream.
You will find my post on How to toast coconut in the oven HERE.

Raspberry and Coconut Ice Cream
Ingredients
2 cup heavy cream
1-14 oz can sweetened condensed milk
1 teaspoon coconut baking emulsion or 1/2 teaspoon coconut extract
1/2 cup sweetened coconut
1/2 cup toasted coconut (instructions here)
6 oz fresh raspberries
Instructions
In large mixer bowl whip heavy cream on high until medium to stiff peaks form.
Add the sweetened condensed milk and coconut baking emulsion.
Heat the raspberries in the microwave on high for 30 seconds or until warm and the juices begin to run from the raspberries.
Press half the raspberries with the back of a fork gently.
In a loaf pan spread 1/3 of the ice cream mixture
Add 1/3 of each coconut and pressed and whole raspberries and layer until all complete.
If you are using a smaller loaf pan, 2 layers will be good.
Place in the freeze for 4- 6 hours or until firm.
Scoop and serve.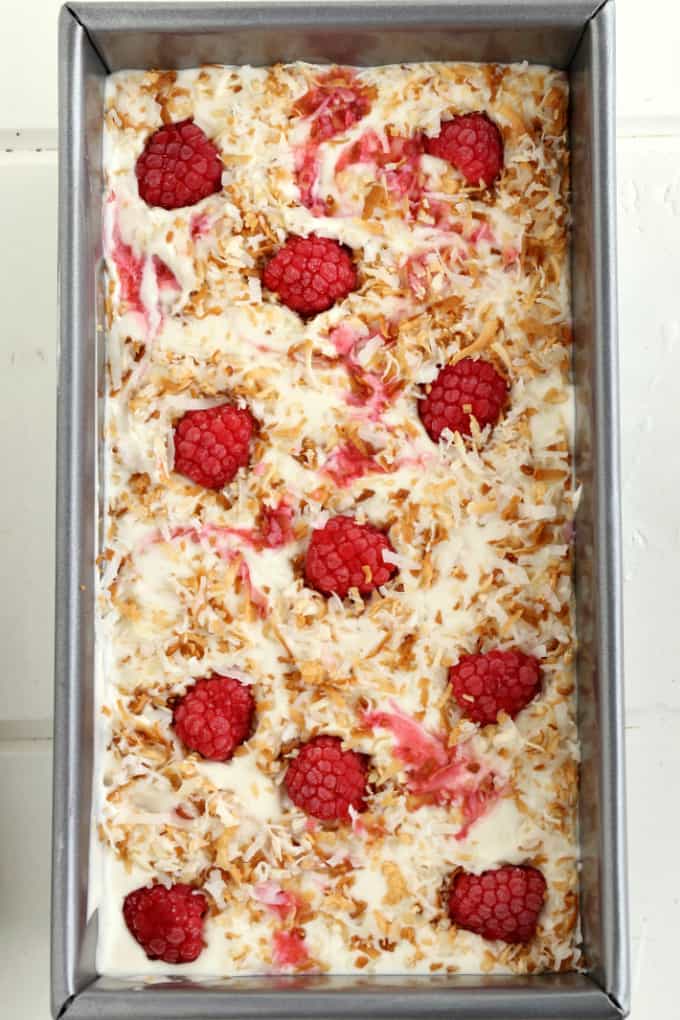 There is no denying the fantastic aroma of this ice cream, as soon as you dig the spoon in you'll see.