This slightly sweet and creamy sauce is the perfect way to kick off a sunny warm day or to brighten up a cold dreary night!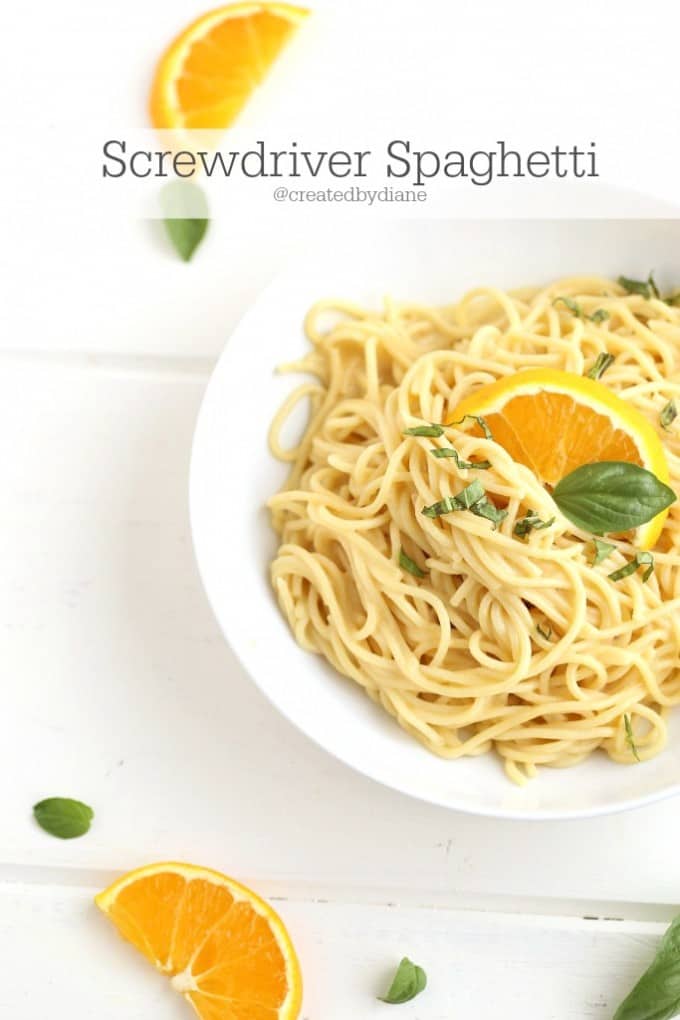 Screwdriver Spaghetti
Don't miss one delicious recipe and get my FREE e-cookbook click here!
It's no secret, I LOVE pasta.
I wrote a whole ebook called NOODLES if you haven't seen it yet take a look here.
Vodka sauce has always been a favorite of mine, it's creamy and tangy and delicious.
I wanted to create a fun recipe with oranges that is similar to vodka sauce, but yet totally different.
This is just that!
The one big flavor enhancer on this sauce is the browned butter.
Browning the butter gives this sauce a rich delicious more complex flavor.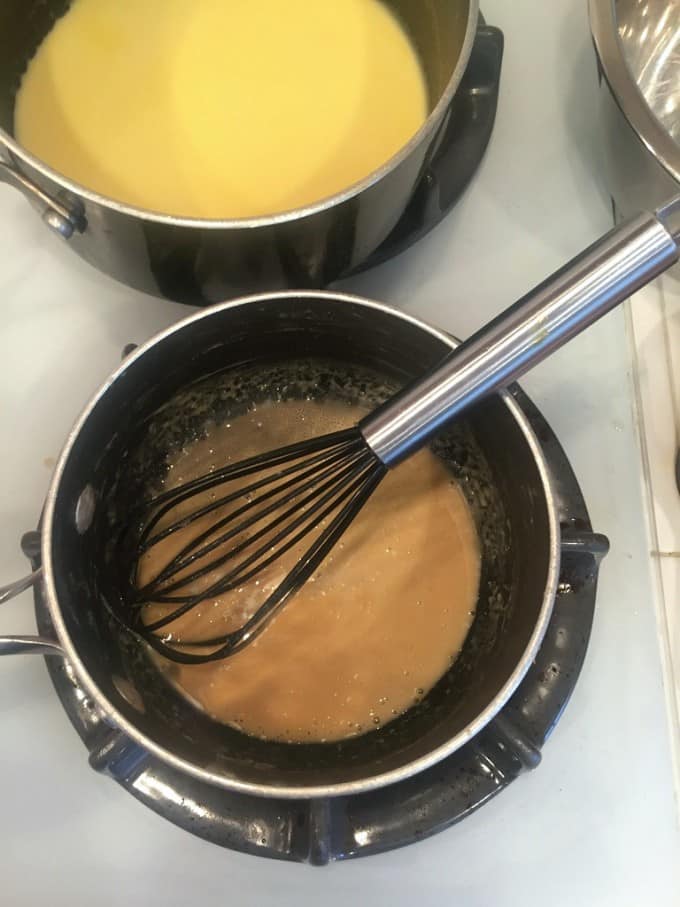 In a small saucepan brown the butter over medium heat, the flavor this brings to the sauce is irresistible.
In another pan heat the orange juice, vodka, and cream.
Once you add the flour to the butter and whisk it smooth you are ready to pour the orange juice mixture into the butter mixture.
Add some salt and you're all set, pour this sauce over some spaghetti and enjoy!
Screwdriver Spaghetti
Ingredients
1/2 pound cooked spaghetti
2 tablespoons butter
1 tablespoons flour
1 cup orange juice
1/4 cup heavy cream
1/4 cup vodka (regular or lemon vodka)
1/4 teaspoon salt
Instructions
If you have cooked spaghetti great, if not begin cooking the spaghetti, then make the sauce.
Double the sauce recipe if you need to cover a pound of pasta.
In a small saucepan brown the butter over medium heat until it smells nutty and is a golden brown color.
Whisk in flour.
In a separate saucepan cook orange juice, cream and vodka over medium heat for 4 minutes.
Then pour the orange juice sauce slowly into the browned butter and whisk and add salt.
Pour sauce over pasta add basil, salt and pepper.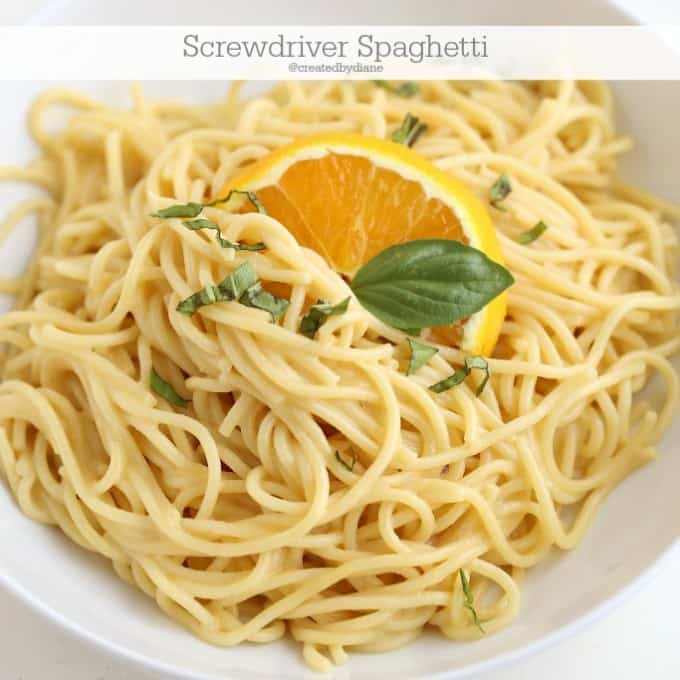 Have you seen my NOODLE ebook yet… click here, if you like pasta as much as me you'll LOVE this!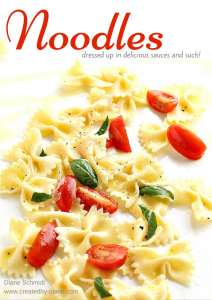 Thanks so much for stopping by to see this recipe!
Sharing this post is appreciated and encouraged. Use the share buttons at the top and bottom of the post, there are many options to all your favorite social media channels and you can also email it to a friend. Print out the recipe to enjoy it on your next kitchen adventure. Please don't copy and paste the full post, it's prohibited without written consent from me. Recipes including wording and photographs are Copyright of createdby-diane.com.
Please enjoy this recipe and click here to sign up for email updates to receive recipes in your inbox.
~Diane