I wonder what took me so long…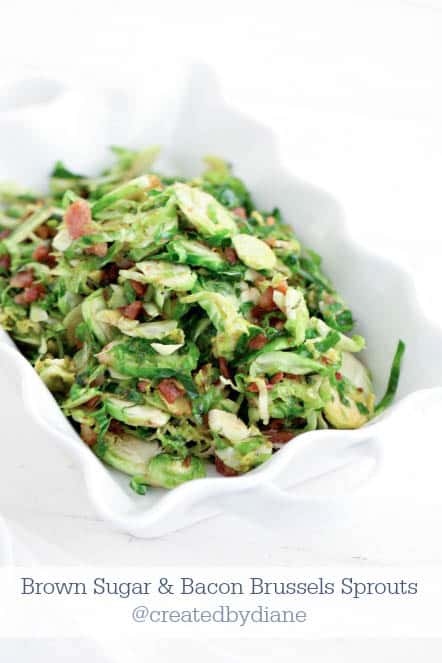 to figure out how to get my fussy eater to enjoy more vegetables.
I try cooking them different ways: in a pan, roasted in the oven, or on the grill.
But Brussels sprouts have been one that don't clear off the plate as easily as others.
That case isn't true for me at all, I like them raw and cooked loads of ways.
This simple trick, made them desirable enough to be cleared off the plate in a very timely manner. I just LOVE surprises like that.
Don't you?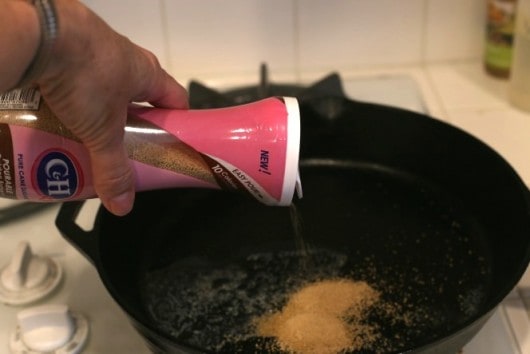 I heated my cast iron skillet and added 1/2 tablespoon of butter, then came the good stuff!
I added brown sugar to the pan.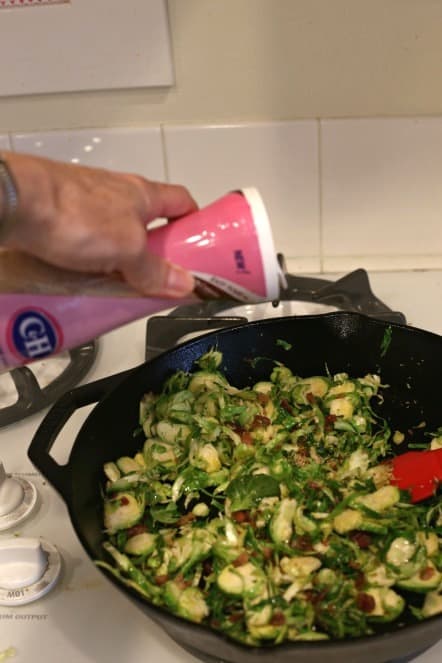 I did find some pourable brown sugar is really convenient. But any brown sugar will be delicious. 
And this cute little bottle will be able to sit in my table organizer with all our other table necessities. I have found that having everything my family loves to add to their foods on the table allows me and them to spend less time getting up to get things and more time enjoying the food and catching up with each other.

Brown Sugar and Bacon Brussels Sprouts
Ingredients
8 oz shaved Brussels sprouts
2-4 tablespoons brown sugar
1/4 cup cooked bacon pieces
1/2 tablespoon butter
Instructions
Heat skillet and add butter and brown sugar, toss in bacon and Brussels Sprouts.
Mix and cook over medium heat for a 2-3 minutes until the brussels sprouts soften and the bacon is hot.
The butter and brown sugar will coat all the Brussels sprouts in a delicious sweetness.
Serve warm.
Add additional brown sugar to taste.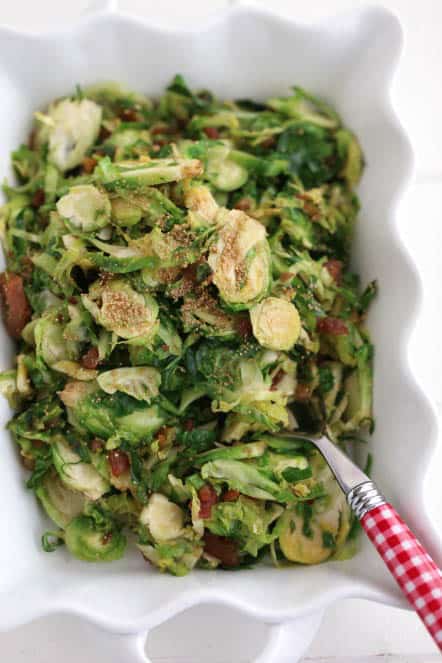 These brussels sprouts are easy to make, and the bacon and brown sugar would be a great addition to any dinner. I think they'd be great with a holiday ham or turkey too!