Buffalo Chicken Pizza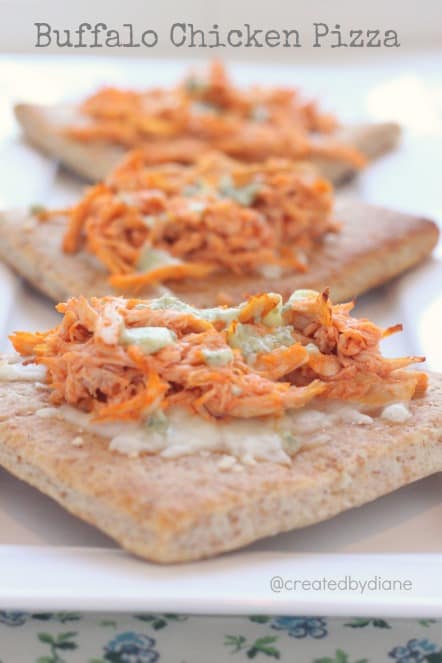 I don't recall the first time I had buffalo wings, but I do remember always liking them.
I just love the spicy, tangy sauce.
Since I love pizza so much, it sure seemed like a perfect pairing.
These individual pizzas are great for game day, or any day really!
We liked these so much I was quickly making another batch and popping it in the oven so we could enjoy more.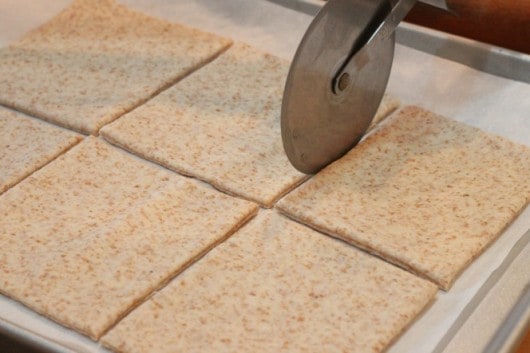 These all started with the a Pillsbury Artisan Pizza Crust that I rolled out and cut into squares with a pizza cutter.
Pre-bake the crust before adding the topping so the crust is crispy.
Buffalo Chicken Pizza
Ingredients
1 package Pillsbury Artisan Pizza Dough, or similar
1 cup cooked, shredded chicken
1/4 cup sour cream
2-3 tablespoons Franks Hot Sauce
3/4 cup shredded mozzarella cheese
1/4 cup crumbled blue cheese
1 stalk celery chopped
Instructions
Preheat oven to 400 degrees.
Roll out pizza dough onto a parchment lined baking sheet
Roll out dough and cut into 6 squares.
Bake Dough for 5-7 minutes or until golden and slightly firm.
spread mozzarella cheese over pizza.
mix sour cream and hot sauce with chicken then place on pizza.
Add some blue cheese to each pizza.
Bake for 5-7 more minutes until cheese is melted and chicken is hot.
Remove from oven and top with celery and serve.
Notes
If you are short on time, using a cooked rotisserie chicken will save time.
If you don't prefer Buffalo type items to be spicy add a tablespoon of honey for a sweeter version.
 General Mills invited bloggers to create so new recipes for Pillsbury Artisan Pizza Crust All opinions are my own, those are priceless.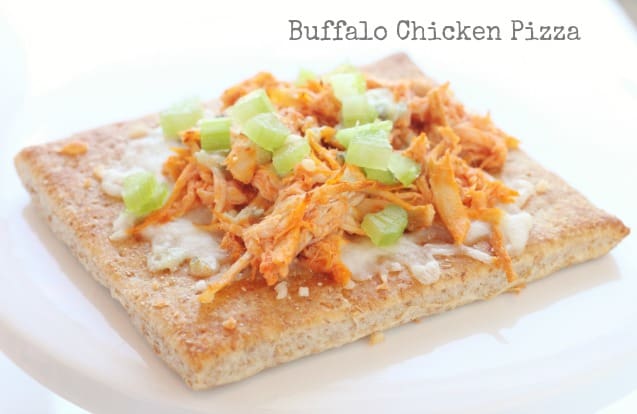 You can adjust how spicy you like these by adding more sour cream or more hot sauce mixed with the chicken.
Topping it with diced celery is nice too.