Orange Chicken Pizza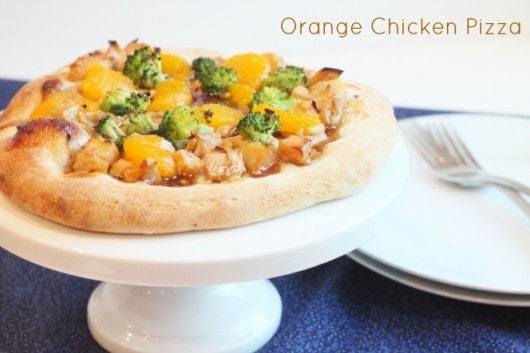 Every time I ask my kids what they want when we order Chinese food,
they say the same thing…
Orange Chicken!
It's their favorite and I like that they both like it so they can share.
They even like when it's spicy!
Turning their favorite Chinese Food into their new favorite pizza was pretty genius if you ask me.
Because that is what they called it genius.
Don't you just LOVE days when your kids think your a genius.
Sure wish it was everyday!

Orange Chicken Pizza
Ingredients
1 Classic Pillsbury Pizza Crust
2 cups cooked chicken
1/2 cup orange chicken sauce
1-11oz. can mandarin oranges
pinch crushed red pepper flakes
steamed broccoli
Instructions
Unwrap pizza dough and form into two circles
Mix chicken with orange chicken sauce and add crushed red pepper if desired.
Place orange chicken on pizza.
Add pieces of steamed broccoli.
bake at 425 degrees for 20-25 minutes, until crust if firm.
Remove from oven and top with Mandarin Oranges then serve.
Notes
Fresh oranges can be used instead of canned mandarin oranges. If you prefer your orange chicken to have a less sweet taste, add a bit of soy sauce to it.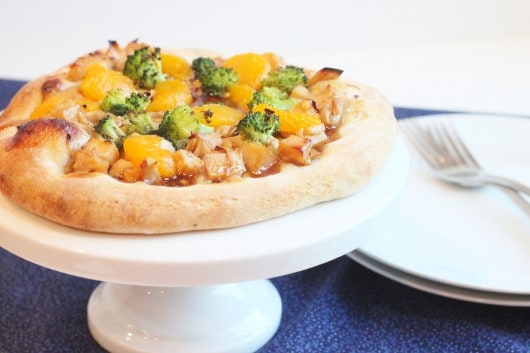 *General Mills asked Bloggers to create pizza recipes and since I love pizza so much I knew I could come up with some fun new options, as always all opinions are my own.