S'more Brownie Pie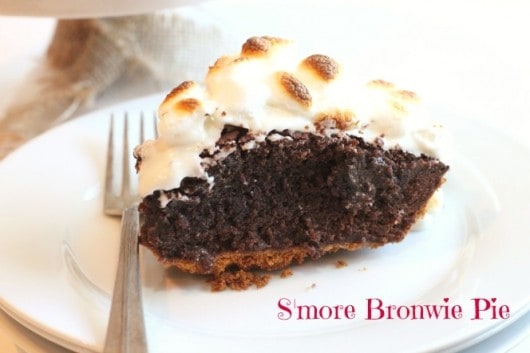 I don't know about you but sometimes I like to take it easy!
I really want to a yummy, easy dessert, but I don't really want to mess up the whole kitchen just to enjoy some chocolate deliciousness.
Yeah, I'm lazy that way.
I don't always want to do dishes!
I'm not alone, right?
Well don't worry about the dishes on this one…
there are only a couple.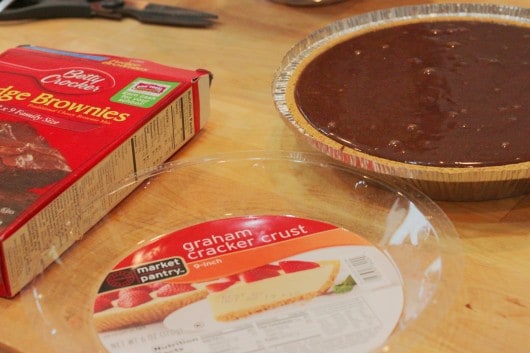 You'll need a brownie mix, a graham cracker crust, frosting and mini marshmallows.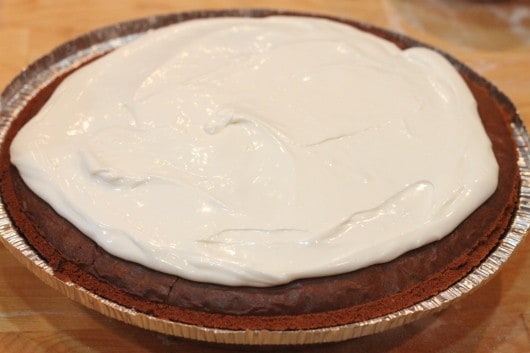 Mix frosting with melted mini marshmallows for this easy and tasty frosting.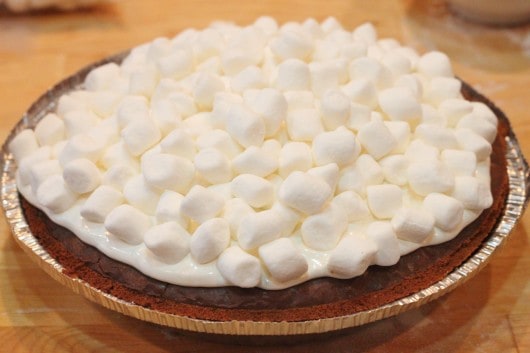 Pile on the mini marshmallows and heat up the broiler.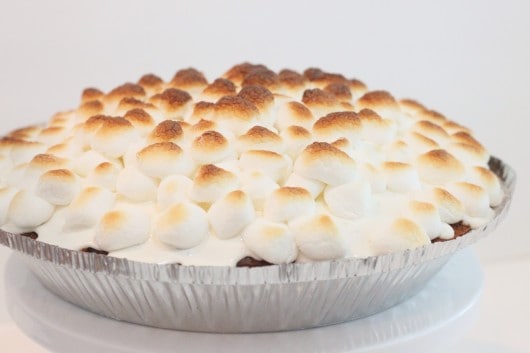 Be sure to keep an eye on the marshmallows under the broiler, you don't want to set off the smoke detector!
S'more Brownie Pie
Ingredients
1 box brownie mix-and ingredients to prepare (Betty Crocker)
1 graham cracker crust
6 oz white frosting (1/2 container Betty Crocker whipped white)
21/2 cups mini marshmallows
Instructions
Prepare brownie mix according to package directions.
Pour into graham cracker crust
Bake at 350 degrees for 40-50 minutes or until brownie is baked, but not over done or it will be dry.
Allow brownie to cool for 5 minutes.
Heat 1 cup mini marshmallows in microwave for 20 seconds or until soft and spreadable, mix those with the frosting and spread on top of the brownie.
Add 1 cup marshmallows to top and put under broiler for a minute. Really it only takes a minute don't walk away and burn them.
Slice and serve warm.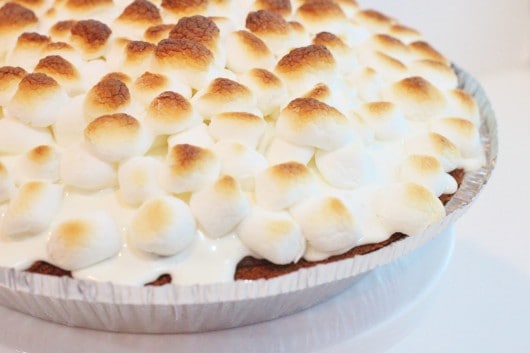 The icing on these is so yummy, you may think you want to skip that step, but trust me….you'll want it!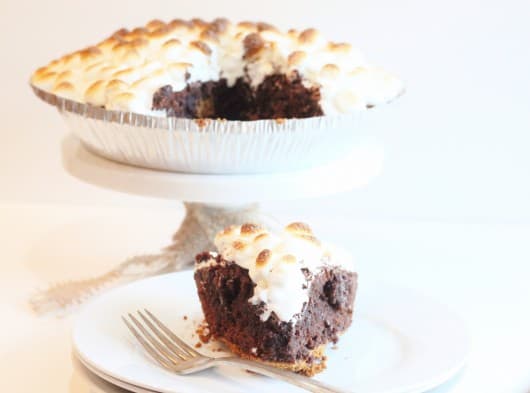 I told you it was easy!
It's just the perfect snack and you won' mess up the whole kitchen making it, it's a WIN-WIN!