Pumpkin Spice-Cake Mix Brownies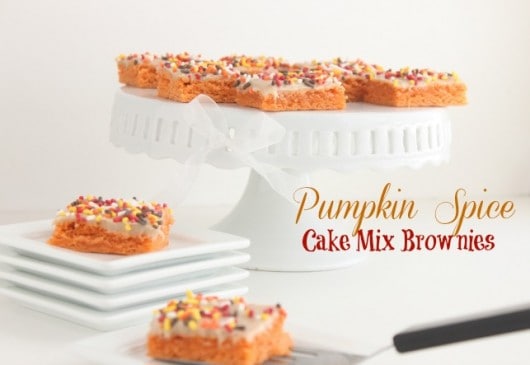 Ahhh….the flavors of fall and the falling leaves…..
that is what these brownies are all about.
Imagine running through the cool crisp colorful leaves in some remote Vermont town.
Why Vermont?
Well these brownies are topped with Maple Frosting and….
Maple reminds me of Vermont… you know from all the cartoons from way back when they would show the drilling of the trees to get the syrup.
With the colorful fall sprinkles on top of these, the only other thought than how many of these will I share and how many will I be keeping for myself.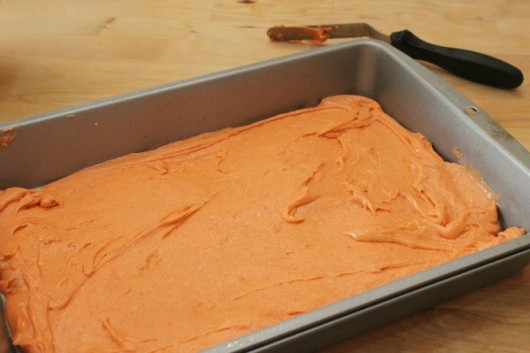 Thea batter is thick, spread it as evenly as possible in the pan so the brownies will bake as smooth as possible.

Pumpkin Spice-Cake Mix Brownies
Ingredients
1 box French Vanilla Cake Mix
Prepare according to package instructions except don't add the water.
2 teaspoons pumpkin pie spice
2-4 drops orange food coloring
frosting:
1/4 cup butter
1/4 cup shortening
2 cups powdered sugar
2 tablespoons heavy cream
1 teaspoon pumpkin pie spice
1 teaspoon maple extract
sprinkles
Instructions
Mix Cake mix, eggs, oil, pumpkin pie spice and coloring until smooth.
Spray a 13x9" baking pan with baking spray.
Spread the mix into the pan and bake at 350 degrees for 15 minutes.
Remove from oven, cool completely.
Frosting:
Beat butter with shortening, add powdered sugar, cream, spice and extract and mix until smooth.
Spread icing on cooled brownies.
Add sprinkles to the top of the frosting. (don't wait or the frosting will firm up and they won't stick)
Cut and serve.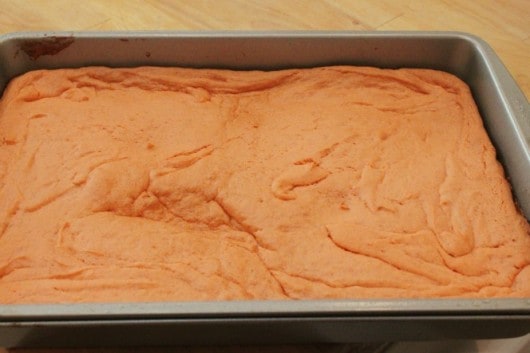 15 minutes to bake brownies, wow that is fast!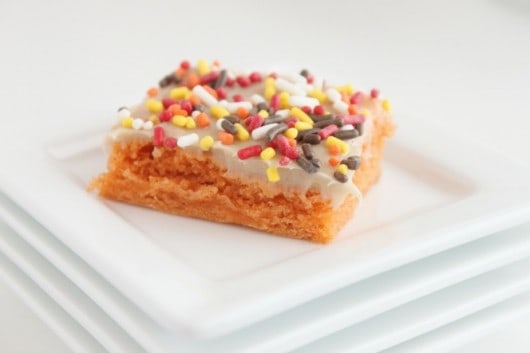 These are quick and delicious!
I can't wait to try these will other flavors too.