Peanut Butter & Jelly Cookie Cakes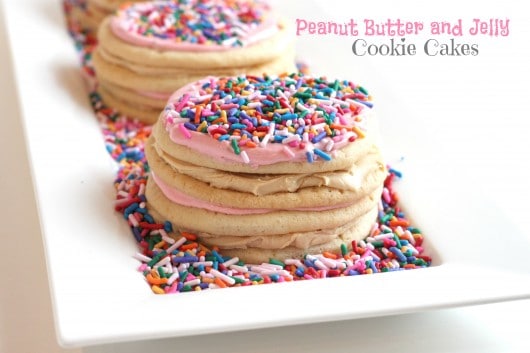 Peanut Butter and Jelly hits the dessert table with these fun Sugar Cookie Cakes!
Rainbow sprinkles remind me of getting soft serve ice cream as a kid.
I couldn't wait to get a big cone all rolled in those colorful sprinkles!
The more sprinkles that could fit on it the better, so colorful and pretty.
This is an easy and fun kid friendlycookie cake your peanut butter and jelly lover will be begging to help you with.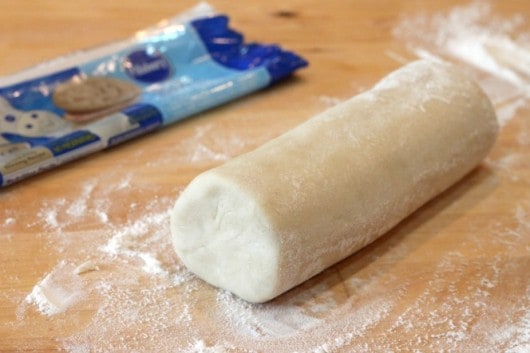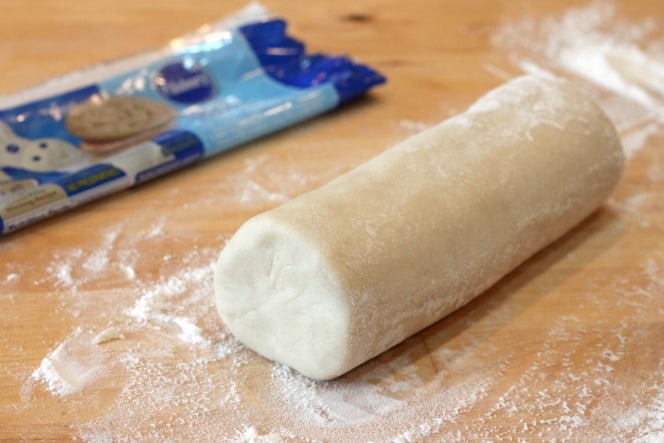 Begin with a chub of Pillsbury Sugar Cookie Dough, unwrap it and roll it into a smooth and flatten the ends with a little flour.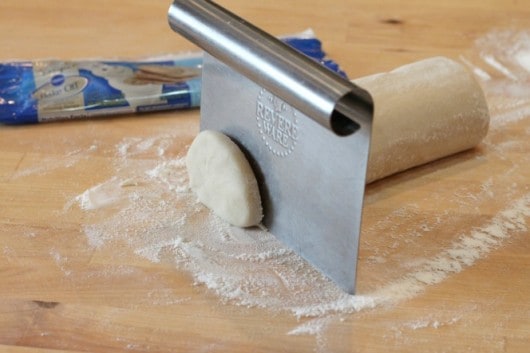 Slice the dough 1/2 inch thick. Using a pastry scraper to slice the dough makes it easy for kids to help with this step.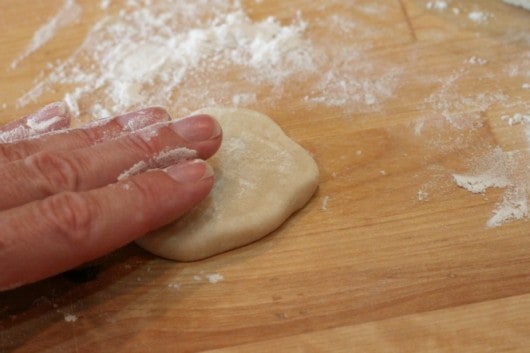 Flatten and smooth the tops of each cookie smooth.

Peanut Butter & Jelly Cookie Cakes
Ingredients
1 package Pillsbury Refrigerated Sugar Cookie Dough
1 cup Pillsbury Vanilla Frosting
2 tablespoons peanut butter
3 tablespoons strawberry Jelly/Jam
1/4 cup flour
1/2 cup rainbow sprinkles
2-3 tablespoons powdered sugar (if needed)
Instructions
Prepare sugar cookies according to package directions, baking them until crisp.
Mix /.2 cup frosting with peanut butter and the other 1/2 cup frosting with jelly.
Cool cookies completely before assembling cookie cakes.
Spread an even layer of peanut butter frosting alternating with strawberry frosting to layer 4 cookies for each cake, finishing with covering the tops with sprinkles.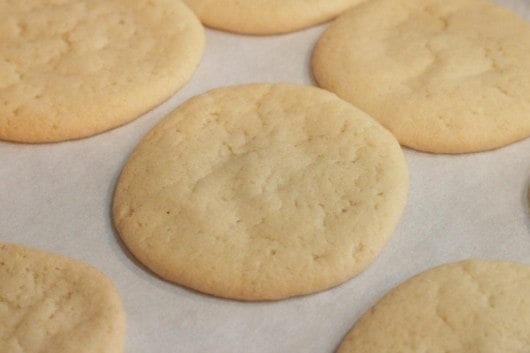 Bake until crisp, so the cookies won't flop and bend when assembling the cookie cakes. If any cookies bake into each other, separate them when they are still warm, so there aren't square edges.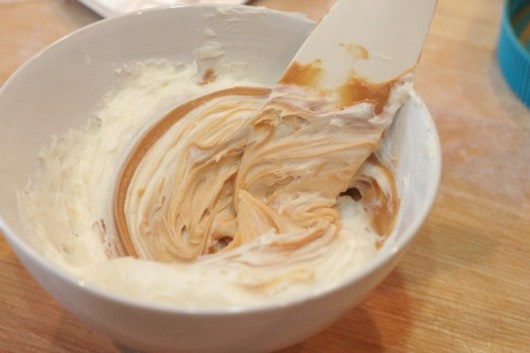 Mix two tablespoons peanut butter into 1/2 cup Pillsbury Vanilla Frosting.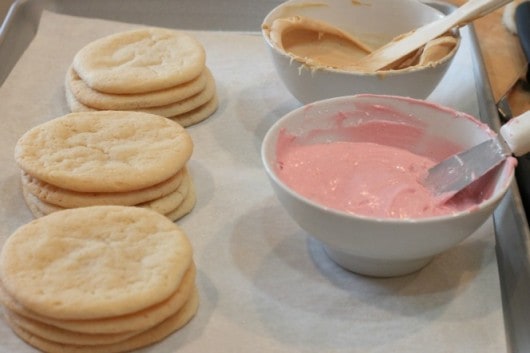 Mix another bowl of 1/2 cup vanilla frosting with 3 tablespoons strawberry jam, or your favorite flavor. Add a couple tablespoons powdered sugar if it needs thickening. Cool cookies completely before assembling.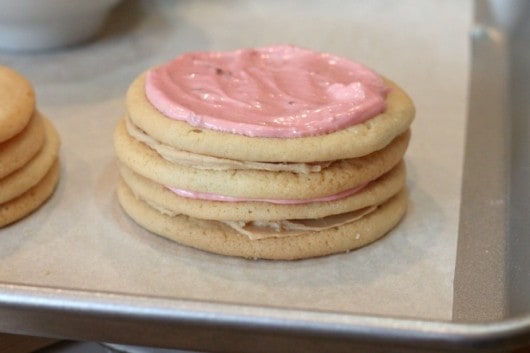 Stack the cookies on top of each other alternating peanut butter frosting with strawberry frosting.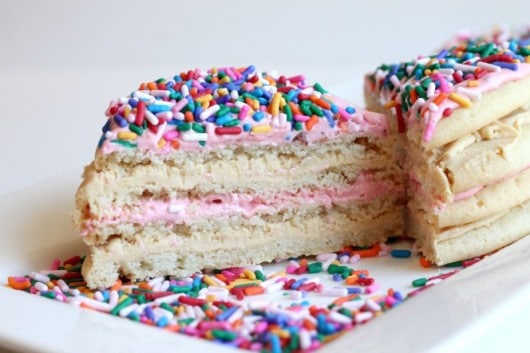 Pile the sprinkles on the tops of the cookies. Refrigerate the cookies for an hour or two, then remove from refrigerator for 15 minutes to make biting into them or slicing them easier.
General Mills asked me to create a cookie that kids would be able to help with using Pillsbury Cookie Dough. I think they will not only want to help make it, but I'm sure they will really want to lick the bowl to help clean up. As soon as you open the jar of sprinkles I'm sure the kids will come running to help.