Mini Chocolate Chip Cookie Cake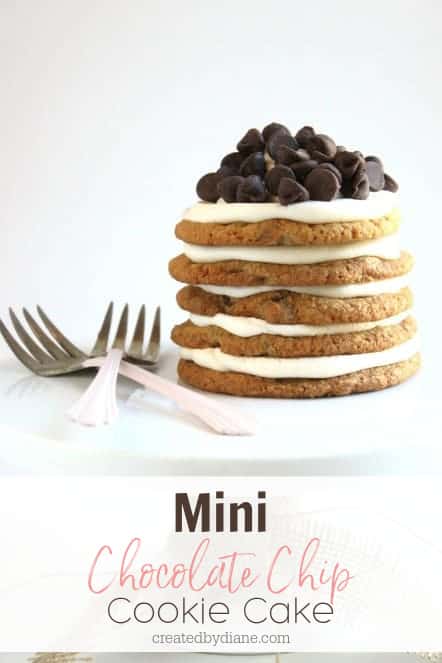 It's cookie time!
Well really there is no better time for cookies than anytime if you ask me, especially chocolate chip cookies. They are just the BEST!
I can't think of a better way to serve them up than to pile them high with frosting, can you?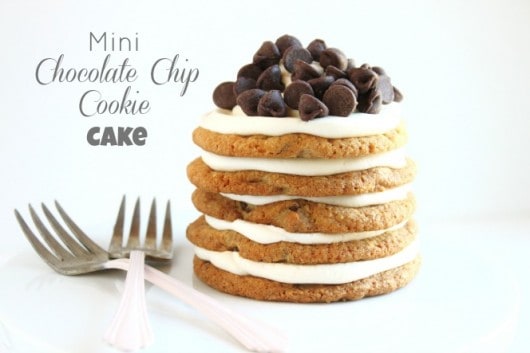 This is the perfect little cake for one, or two if you are a sharer. Well I'm a sharer, that is why there are two forks. Besides…..
I got crafty this week with a can of spray paint and just had to have pink forks for this. Cute huh?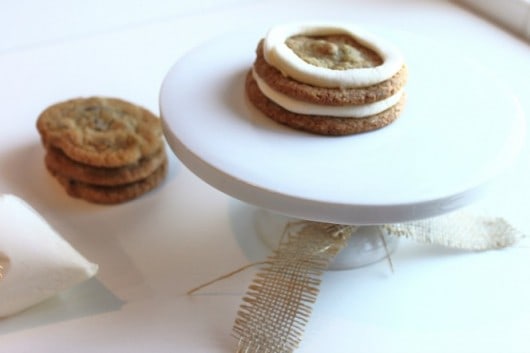 Layer chocolate chip cookies with buttercream in between the layers. you can pipe the frosting around the edge or fill it in, depends on how much frosting you like. then keep stacking up the cookies until you have the desired amount you'd like. five seemed like a great height to me.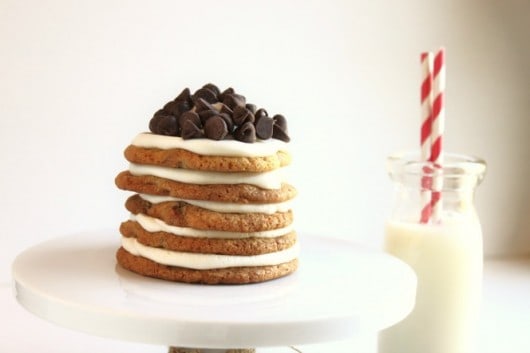 Now when you need to make a cake you can make this delicious and simple cake that I think anyone would love, and if they don't LOVE it, send it to me….I'd love another!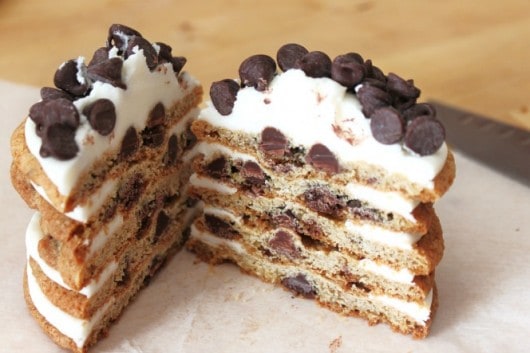 The cookies were bakes fairly crisp, so they didn't bend when piled up with the frosting and i pressed each one down a bit so there went spaces where there wasn't frosting, but feel free to pile on the frosting if you like lots of it.
I can see me making this for every little celebration, like when the kids get an A, or when your favorite team wins a game, or to celebrate when your computer gets repaired (which I'm hoping will happen at any moment) I've been without it all week and typing on other devices is just not the same. maybe I should get started now making more for all the happy events I'm anticipating!
I made a really BIG chocolate chip cookie cake and the repipes I used are on the link below: