The best tip for making sure you have no stale cake after you've sliced it.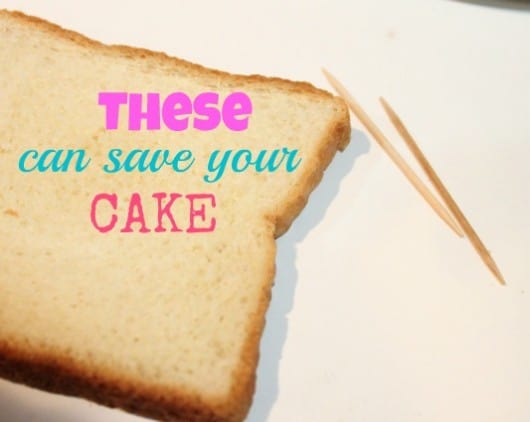 It's true, bread and tootpicks can really save your cake!
From getting stale that is.
My mom has done this for as long as I can remember. I used to think it was funny when I'd look in the refrigerator and see a cake with bread holding onto it by toothpicks. I knew what it was for, but it always looked funny.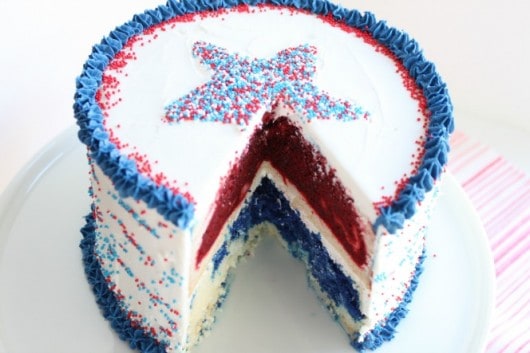 There is no chance that when you bake a cake and cut a few slices from it, you'd want to waste one piece of all your hard yummy work by having even a crumb go stale. Right?
This is how did I ke[t my Red, White and Blue Cake from going stale after I cut a few slices from it. The other option would have been to eat the whole cake. I had already eaten a few cupcakes so that wasn't going to happen, but I knew I'd probably want a piece of cake for breakfast the next day and there is nothing worse than stale cake!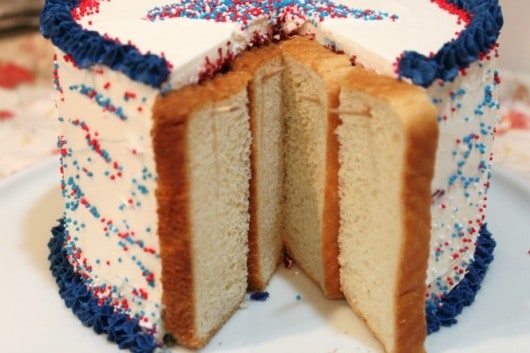 To prevent the cake from going stale. Place a piece of bread or two on the sliced area of the cake and hold it there with toothpicks. The bread will get hard and stale, but the cake will stay nice and soft.
Just be sure to remove the funny bread before serving more cake 🙂