Chocolate Raspberry Cupcakes with Raspberry M&M's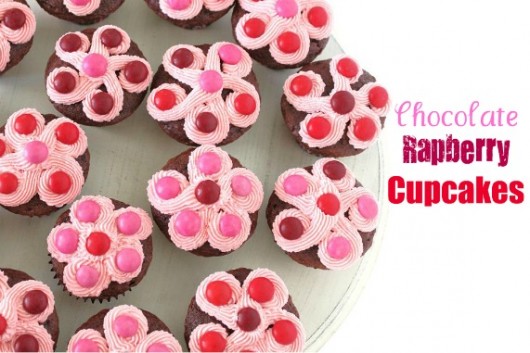 Chocolate and Raspberry together make a great pair. I couldn't believe it when I saw Raspberry Dark Chocolate M&M's. I grabbed the bag quickly and started plotting what I would do with them. I had purchased some cute cupcake liners a while back and knew they were black with pink and red flowers. I just knew they would be perfect with the colors of the M&M's and guess what….they were the colors matched so well. I love when that happens.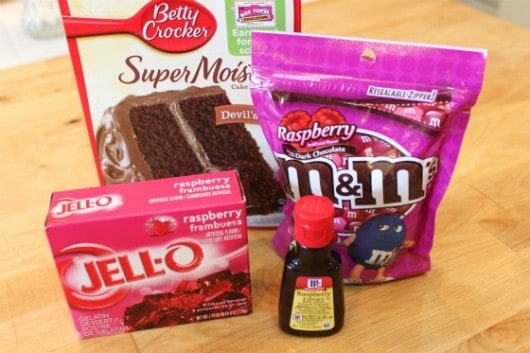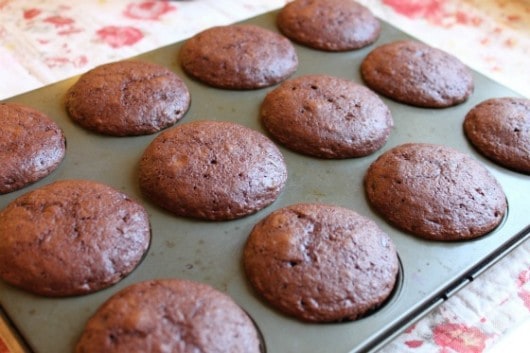 I love when cupcakes have a nice crown on them, don't you?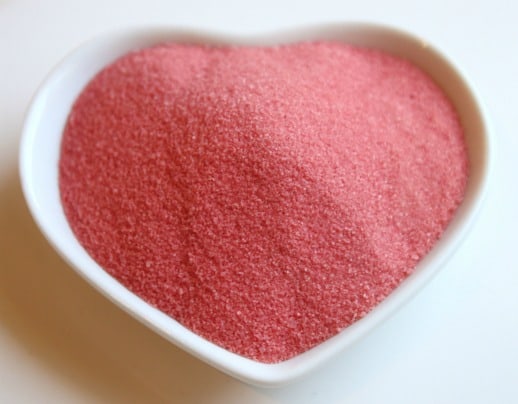 *Raspberry Jello: I used raspberry jello with raspberry extract because I wanted to see if you couldn't find raspberry extract would jello be a good substitute. I first added the raspberry jello and tasted both the batter and frosting before adding the extract and both had a really nice raspberry taste. I really wanted the raspberry taste to be strong so I added the extract as well. If you don't want a big raspberry taste the jello would be fine on it's own and vice versa. I'm sure the jello is just sugar and flavor with a little thickener added in so either or both option you have on raspberry flavoring will work.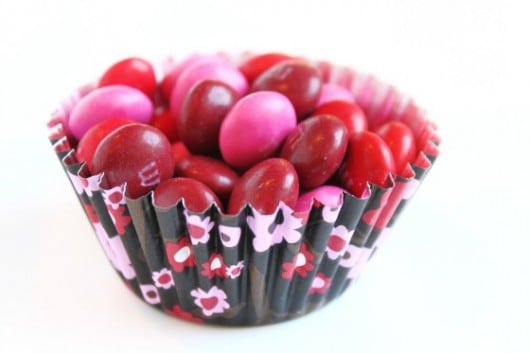 see they were meant to go together just like chocolate and raspberry!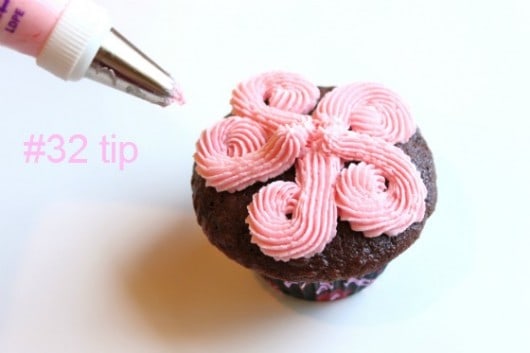 To make the flowers on the cupcakes I used a #32 tip and piped on the outer part of the cupcake in small circles and ending at the middle of the cupcake. Each cupcake has five swirls.
Then place a Raspberry M&M in each swirl and one in the center.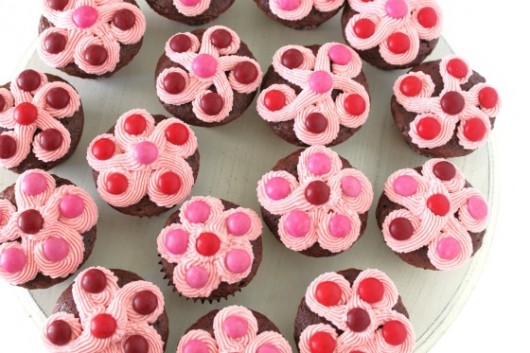 I wonder what flavor M&M's they will come out with next?
I've had coconut and mint M& M's, have you seen any others?

Chocolate Raspberry Cupcakes with Raspberry M&M's
Ingredients
1 Chocolate Cake Mix (Betty Crocker's Devils Food)
1 1/4 cups milk
1/2 cup butter
3 eggs
3 tablespoons raspberry jello*
1 teaspoon raspberry extract
Raspberry Frosting
1 cup butter
1 cup shortening
5 cups powdered sugar
1 1/2 teaspoons raspberry extract and 3 tablespoons raspberry jello*
3 tablespoons milk
Beat butter and shortening, add in sugar, milk, and extract and coloring. Mix until smooth and creamy.
Instructions
Prepare cake mix with butter and milk instead of oil and water that it suggests and add eggs one at a time until incorporated.
Place mix in cupcake lined cupcake pan and bake according to package and oven temperature. Test cupcakes at a minimum time to be sure they won't be dry. I bake mine at 325 degrees as mine pans are dark and my cupcakes are finished at the minimum time it suggests.