Mango Scones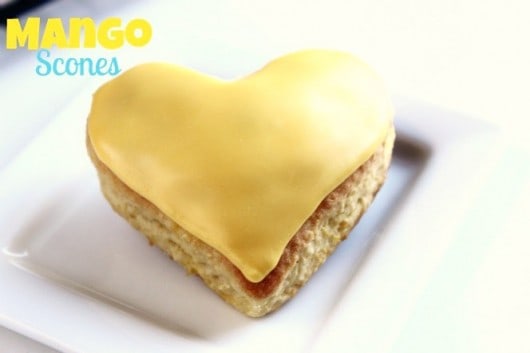 I hid a ripe mango from my son.
Yes, sometimes I have to be sneaky,
you see if he saw the mango, he would have eaten it.
I know him well.
He's not as tall as me so I get to hide things easily on him, I'm sure that will change in a few short years.
I hid the mango so I could make these scones, I'm so glad I did. So is he.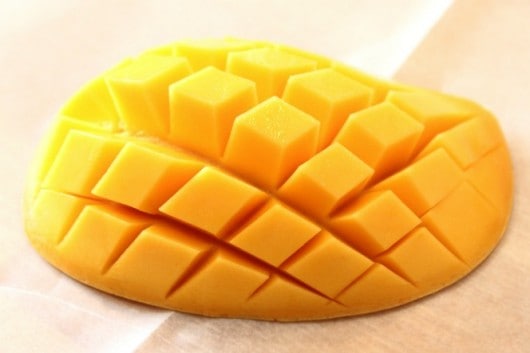 He likes to eat the mango just like this, I really preferred it in the scones.
Want to learn how to cut a mango? Check out this post from Dara (Cookin Canuck)
Ingredients
2 cups flour
1/4 cup sugar
3 teaspoons baking powder
1 teaspoon salt
1/2 cup butter (cold)
1 cup diced fresh mango
1/2 cup cream
1 teaspoon vanilla extract
2 tablespoon fresh lime juice
2 eggs
Mango Icing: Mix all ingredients until smooth.
1 cup sugar
2-3 tablespoons water
1 tablespoon corn syrup
1 drop Americolor Egg Yellow Coloring
6 drops Loranns Mango flavor
Instructions
Mix together flour, sugar baking powder and salt.
Cut in butter until mixture resembles coarse crumbs.
Add mango,milk, extract, lime juice, and 2 slightly beaten eggs.
Mix until blended.
Knead on a floured surface and cut into desired shapes.
It's sticky so add more flour as needed, so it's easy to work with.
Bake at 375 degrees for 15 to 20minutes.
Pipe Mango Icing when scones are cooled.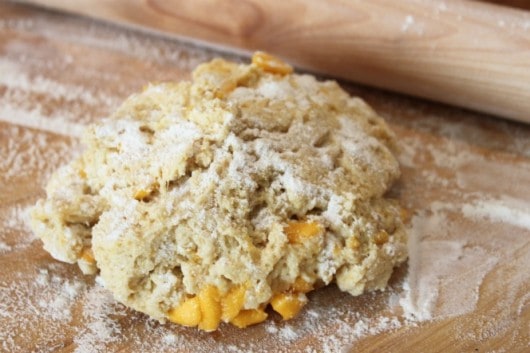 The fresh mango does make these sticky, but a little extra flour really helped to roll these out nicely.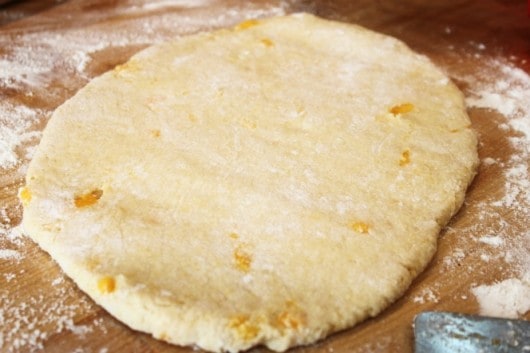 Use ice cold butter for scones, it allows the scones to bake up extra fluffy!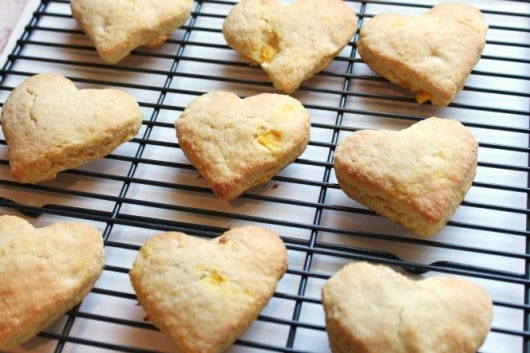 I'm not going to say just how many of these I ate while I waited for the rest to cool so they could be iced.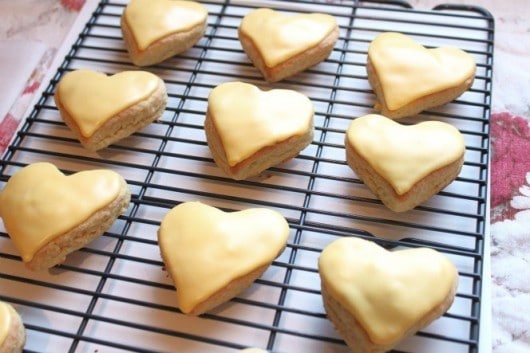 If you have extra icing you can make these