Peppermint Scones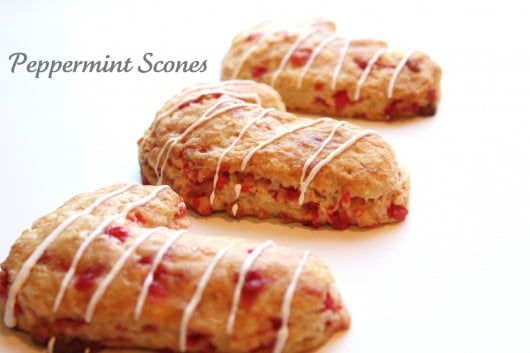 Yes these are Peppermint, Yes they are scones, Yes they are shaped like candy canes, but No I didn't crush up hard candy canes and put them into these. I used Andes Peppermint Crunch Baking Chips in these, which are like peppermint bark. I've been seeing lots of peppermint white chocolate quite a bit, it's like those. I found the Andes baking chips at Walmart. If you are unable to find the baking chips I would rough chop another type of white peppermint chocolate.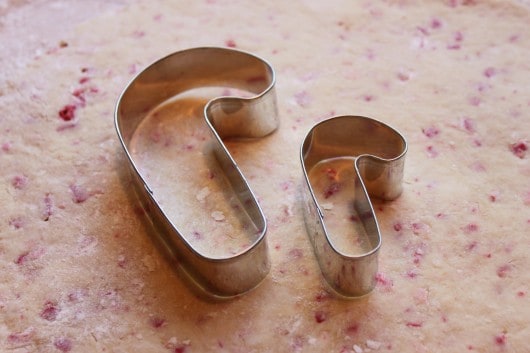 1/4 cup sugar
3 tsp baking powder
1 tsp salt
1/2 cup butter
1/2 cup whole milk
1 tsp peppermimt extract
2 eggs
1 cup Andes Peppermint Crunch Baking Chips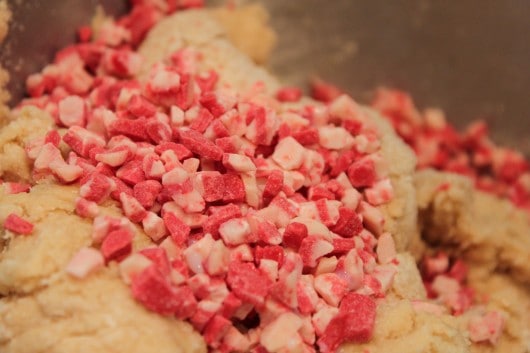 Mix together flour, sugar, baking powder and salt. Cut in cold butter until mixture resembles coarse crumbs. Add milk, and extract along with one egg and one egg yolk (reserve other white) Mix until blended. Knead on a floured surface, cut with floured cookie cutter. Brush tops with reserved egg white. Bake at 350 degrees for 20 -25 minutes until lightly golden brown.
Peppermint Icing
Mix 1 cup powdered sugar with ¼ teaspoon peppermint extract. Then drizzle on top of scones when they are cool.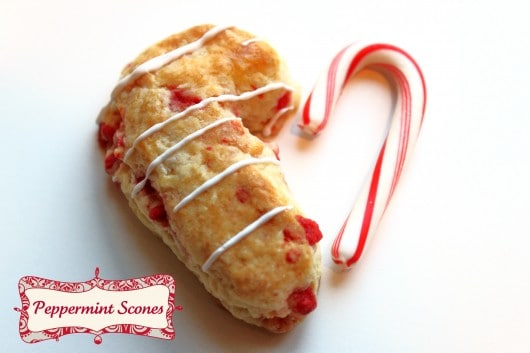 Yes you can add chocolate chips!
Were you thinking chocolate with these would be good,
so was I.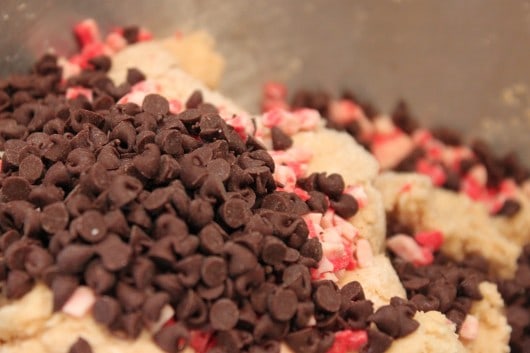 I made another batch with mini chocolate chips and tinted the dough pink then drizzled them with melted chocolate. (I added 3/4 cup mini chocolate chips)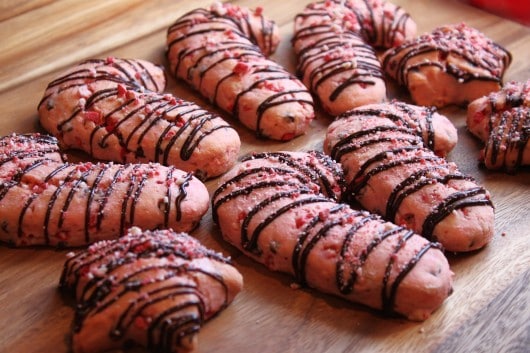 I cut some into candy cane shapes and other into stars. Then chopped up some more peppermint chips to sprinkle on top.
They sure do look like Christmas Scones!