Bring some excitement to the table with these Pumpkin Mashed Potatoes and get ready to have everyone asking for more!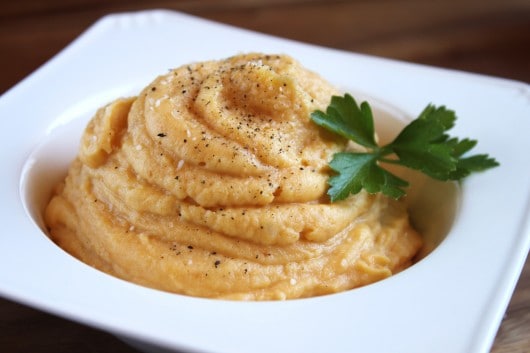 Garlic Pumpkin Mashed Potatoes
Mashed potatoes have been a favorite of mine since I could remember.
With Thanksgiving right around the corner and it being pumpkin-mania time.
I thought I'd add some pumpkin goodness into my mashed potatoes.
I thought taste testing cookies were fun, well this just made for a very happy tummy.
Pumpkin Mashed Potatoes
Ingredients
12 medium Idaho Potatoes
6 cloves of garlic
1 Tablespoon olive oil
1-1/2 cups Whole Milk
1 cup Sour Cream
4 Tablespoons Butter
2 cups pumpkin puree
1/4 teaspoon ground clove
1/4 teaspoon ground ginger
2 teaspoons coarse salt
Instructions
Peel and cut potatoes, cover with water bring to a boil add 1 teaspoon salt, cook until tender.
Drain potatoes, keep them covered in a pot so they stay hot.
Heat 1 Tablespoon olive oil and garlic in a pan on the stove, do not over cook it or it will become bitter, just heat it up until the garlic is not translucent.
Add garlic to potatoes along with milk, butter, sour cream and pumpkin.
Beat on high with a hand mixer until smooth and creamy.
Stir in two teaspoons salt, 1/4 teaspoon clove and 1/4 teaspoon ginger.
Add additional salt and pepper to taste.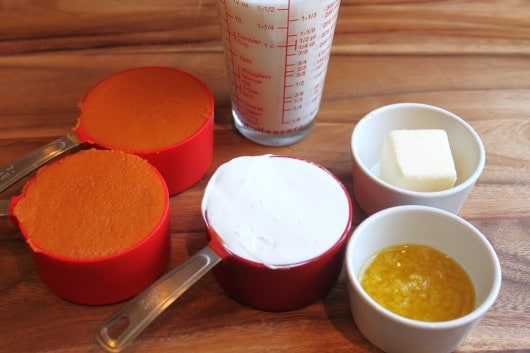 This is the perfect recipe for people who don't like gravy, can't make gravy, or forget to make gravy on Thanksgiving day.
They don't need added butter or gravy, just salt and pepper to taste.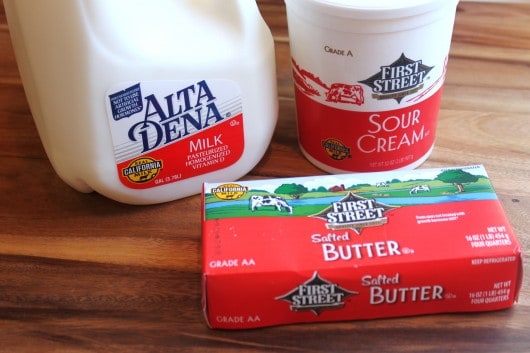 If you visit the California Milk Advisory Boards website I see there are printable coupons, don't miss out on those.
I recently attended an event with the CMAB and made a new friend: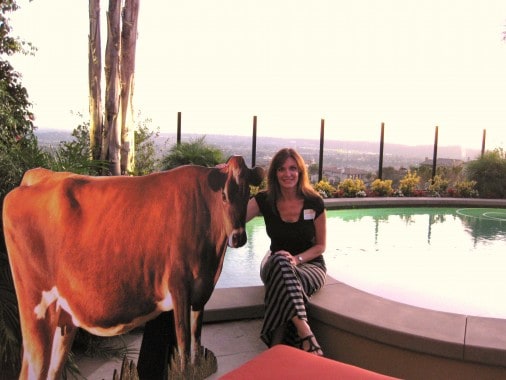 He was the hit at the party! We had a fun evening learning about the benefits of milk. Some of which I was surprised to know. In the East Coast, skim milk is often referred to as blue milk, it has a blueish tint, almost translucent. In California, they add non-fat milk solids into the skim milk and it really white in comparison.
You do know how much I LOVE pumpkin. Don't you? 
This project has been compensated, all opinions are my own, those are priceless.