Easy Caramel Filled Chocolate Cookies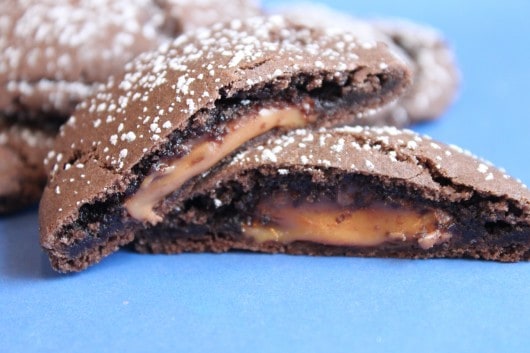 Easy Caramel Filled Chocolate Cookies
Not sure I'll ever get used to how hot it gets here in the summer. If it's not over 100 it is really close to it. The kids are back in school, have been for two weeks now. I still don't understand why they go back in August. Maybe I never will, it goes right along with the parts of homework I don't get either.
With them back in school, I am trying to fill my day with all things important, you know…..laying on a raft in the pool…….oh no, not that…I would never do that. LOL!
I do feel bad that they are stuck behind those desks all day. So I took a break from my busy schedule…..ahem 🙂 and whipped up these Rolo cookies.
Back to the cookies: I love caramel and well these just ooze that caramel goodness.
Begin by unwrapping these beauties…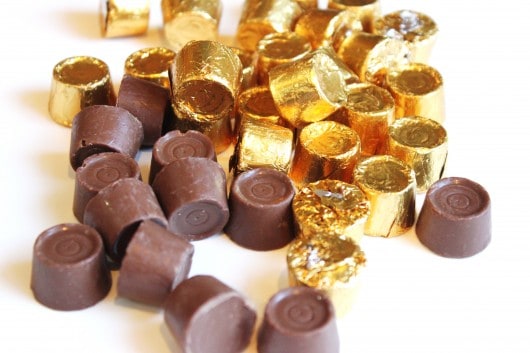 I think the most time-consuming part was unwrapping the Rolo Candy, so be sure to take a break and indulge in a few to make the task easier.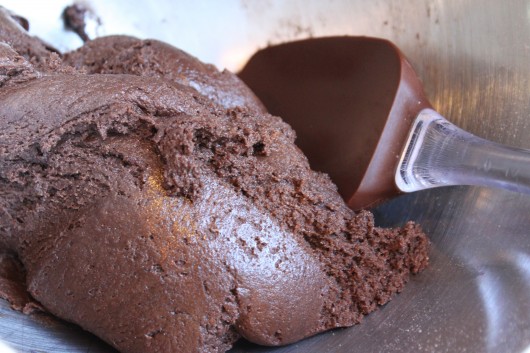 Then mix up the batter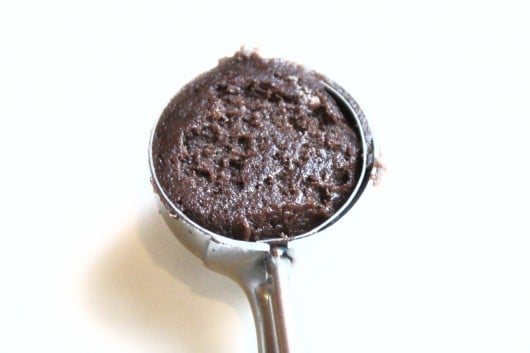 Scoop in out with a 2 Tablespoon scoop for each cookie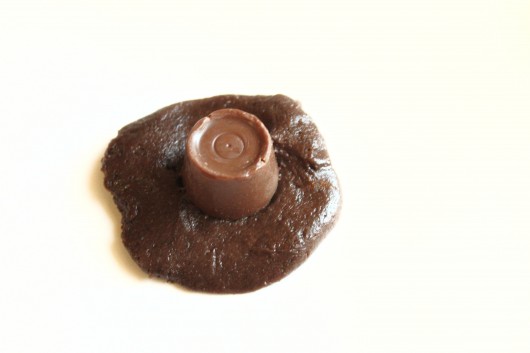 Wrap each Rolo in cookie dough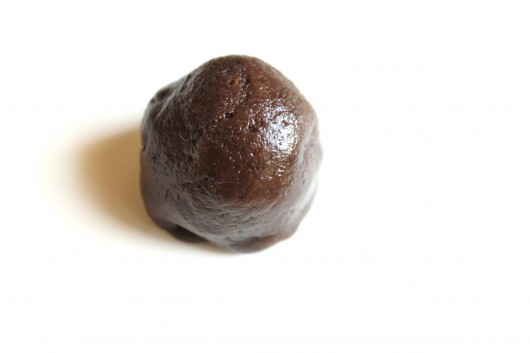 roll to form a ball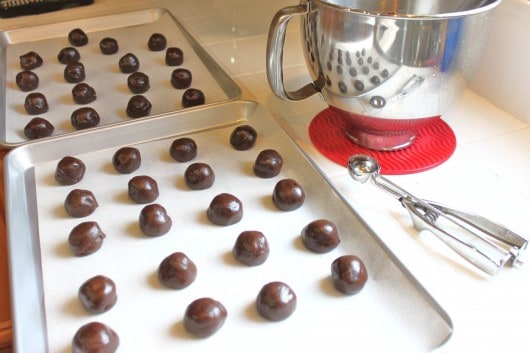 I felt like I was on the episode of I Love Lucy rolling the chocolate balls of yummy goodness…well she was wrapping them but that image of her sure came to mind.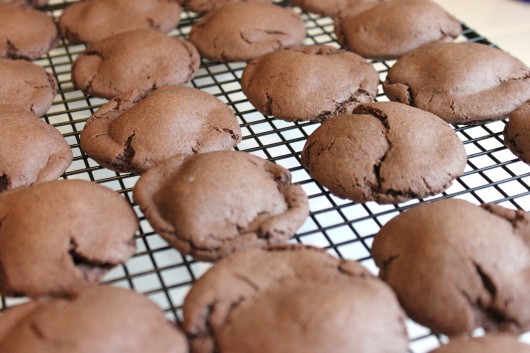 Bake and cool cookies.
Easy Caramel Filled Chocolate Cookies
Ingredients
1 Chocolate Cake Mix
2 eggs
⅓ cup oil
36 Rolo candies
Instructions
Combine cake mix, eggs, and oil.
Wrap 2 Tablespoons around each unwrapped Rolo Candy.
Bake in 350 degree oven for 8-10 minutes.
Dust with powdered sugar when cooled.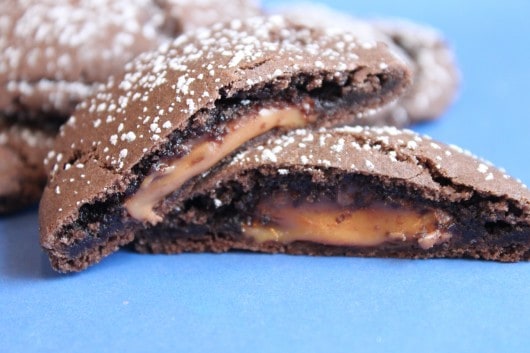 Dust with powdered sugar, pretend it's snowing to keep cool in the hot weather….then enjoy the chocolaty melted gooey goodness. …Don't worry I left some for the kids.