Crepes with Eggs and Bacon
Crepes are light and fluffy and are filled with lots of deliciousness, like Crepe Suzette that are filled with caramelized butter and orange juice or orange liquor, I always loved when my mom would make them. They seemed fussy to me. I couldn't wait to give these crepes from Frieda's a try.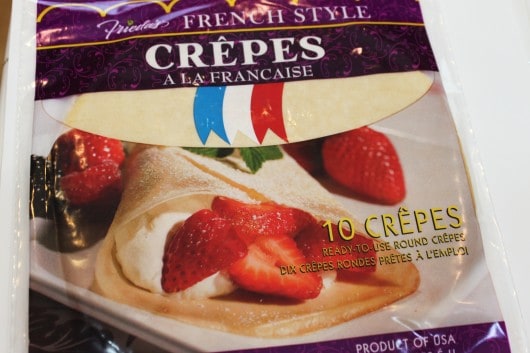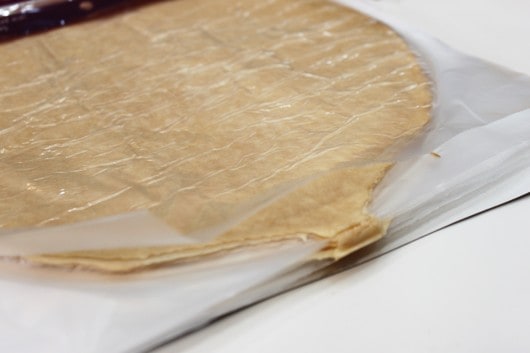 They are packaged well, they are each in between wax paper and very easy to separate.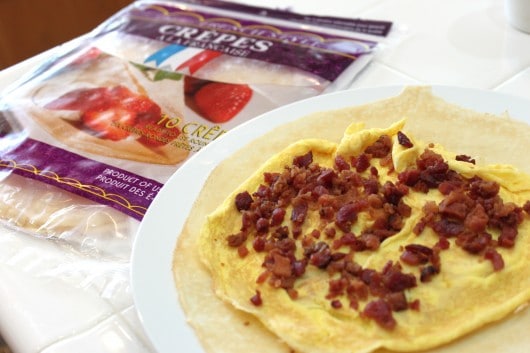 I mixed two eggs with two teaspoons water, then cooked them in a small frying pan topped the omelet with crumbled bacon. Once it was heated thoroughly I place it on top of the crepe, rolled it up.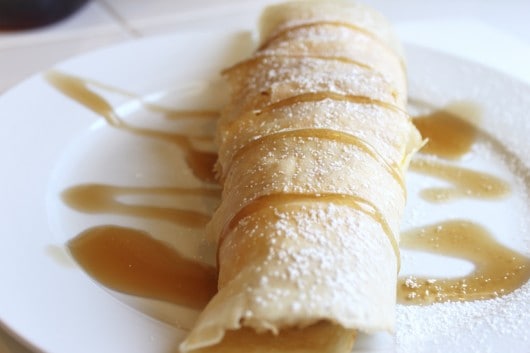 Then topped it off with some syrup and powdered sugar.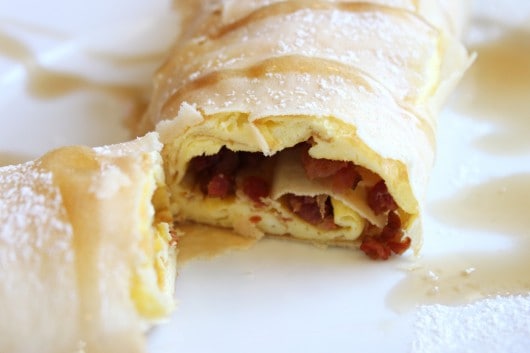 It was delicious! What a nice and quick breakfast!