Chocolate Rose Cake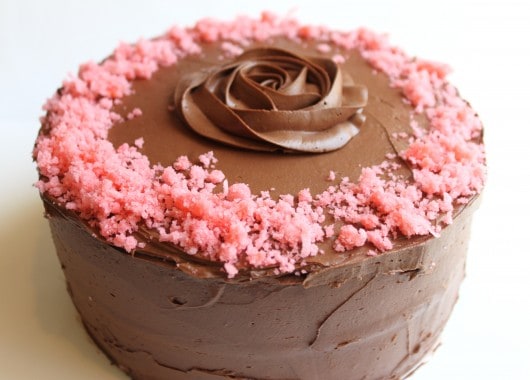 Pink and brown make such a pretty combination, especially in cake!
My daughter wanted to make a strawberry cake. She really wanted to do it all herself, but I'm glad she let me help, just a little bit.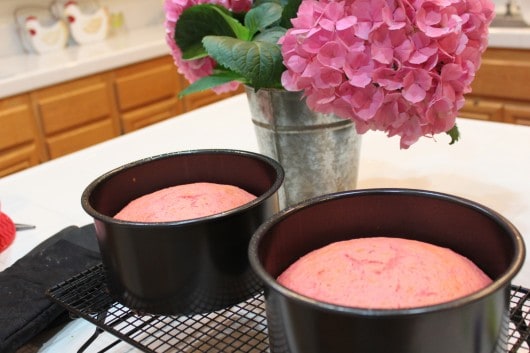 She baked a Betty Crocker Strawberry Cake. Thanks to my mom she cut me off some pretty pink Hydrangeas from a plant I gave her that doesn't survive the heat at my house, I love that it does so well at her house.
Then we frosted it with Chocolate Buttercream Frosting. I piped on a rose and took some of the scraps from evening out the cake, crumbled it and decorated the top.
It reminds me of this Red Velvet Cake I made, oh so delicious!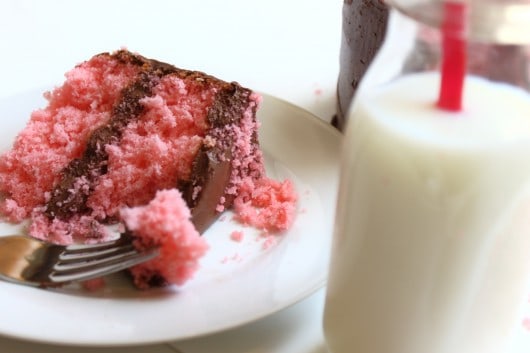 It sure is fun baking with my kids!