Frozen Watermelon Margarita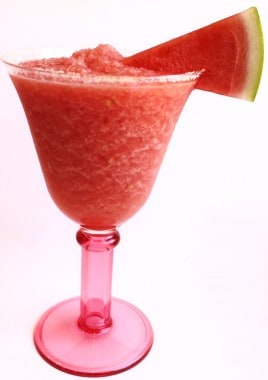 This cool refreshing margarita is perfect for hot days, Cinco de Mayo 🙂 or any day!
Frozen Watermelon Margarita
In a blender place:
3 cups cut pieces seedless watermelon (I used 1/2 of a small watermelon)
3 cups ice
Juice of 1 lime
3/4 cup margarita mix (I used Jose Cuervo mix)
6 oz tequila ( I used Sauza Blanco Tequila)
Blend and pour. Simple, right? I thought so.
*I rimmed the glasses with the juice of a lime and added True Lime on the edge, it was the first time I used True lime, it's crystallized lime and sugar, it made the edge of the glass tangy and sweet at the same time, it comes in a box with small packets. I'm sure I will be making these all summer!
If you prefer a non-alcoholic drink, omit the tequila. There is a lot of great flavor with the watermelon, lime juice with the non alcoholic margarita mix.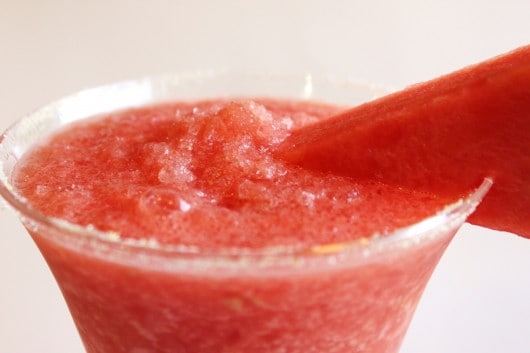 ENJOY!