Chicken with Cilantro lime sauce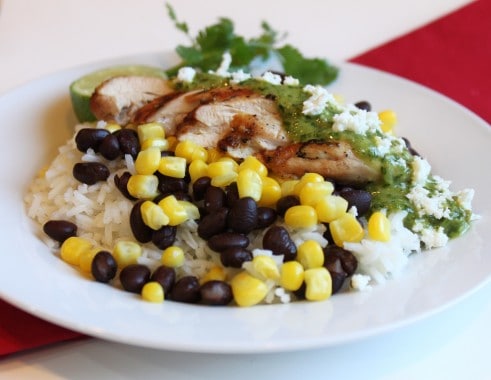 The weather is warming up by the day. Summer is almost here. I can't wait. I always look forward to my kids being home (and no homework and hectic scheduling) Which leaves more time for the fun stuff! I also look forward to grilling chicken. I think I could eat grilled chicken every day.
I could also eat this Cilantro Lime Sauce Recipe on just about anything. I've used it to marinade meat, it's delicious. This sauce also goes great on tacos, scallop tacos, shrimp tacos, it's all good.
I love this sauce so much I even had business cards made with this sauce on it.
Now that the weather is heating up, I thought I'd share this with you again.
What are you looking forward to making now that summer is almost upon us?