Here are the brownie cupcakes I made yesterday for my son's basketball championship party.
Lakers are #1 the perfect cupcakes to celebrate any basket ball game, especially if you're a Lakers fan.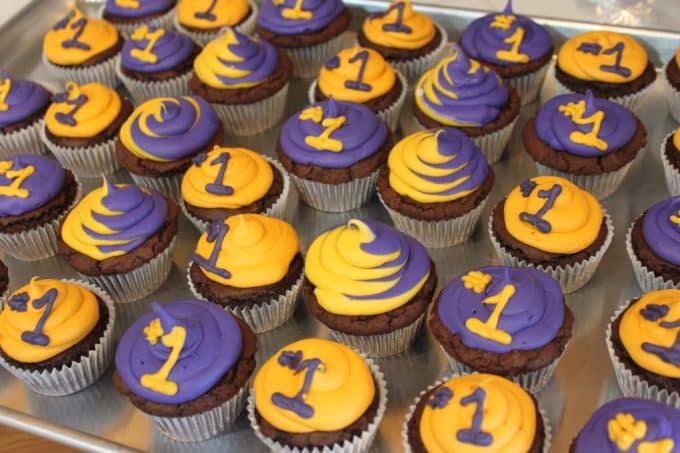 I love two tone swirl cupcakes, but since I'm so bad at planning out how much frosting I will need, I was running short as I got to them and improvised, and learned a great trick.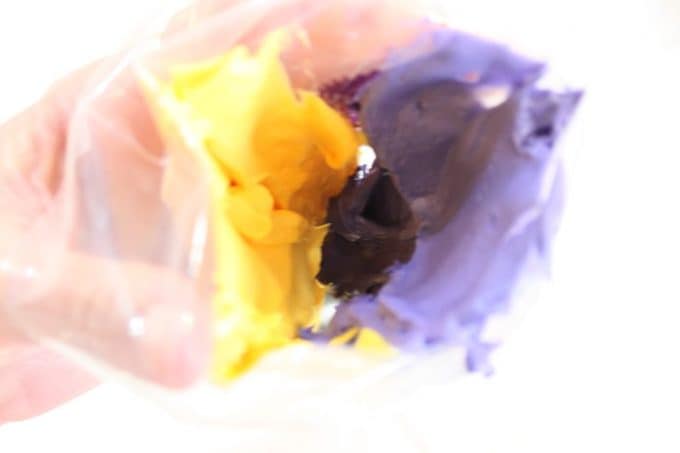 I began like I normally would by putting frosting of the two colors I wanted on opposite sides of the piping bag, but since I was running low on frosting at this point and what you see is the only frosting I had left colored, I had a bit of white still in the bowl, I scraped and scraped and put the white in the center. Since the color was completely covering the sides the white icing never showed though, the outer area of the frosting that came out was colored gold and purple, I was surprised, I would have thought some white would have shown through. Learned a new trick! I made the brownies from the package of Smart and Final Brownie mix I had from the Brownie Love chocolate cherry cake I made. I made sure to check them often as cupcake brownies dry out fast. 27 minutes later from the 325 degree oven and they were chewy and delicious. I topped them with cream cheese frosting like I did on my Red velvet cake delicious.