Brownie LOVE!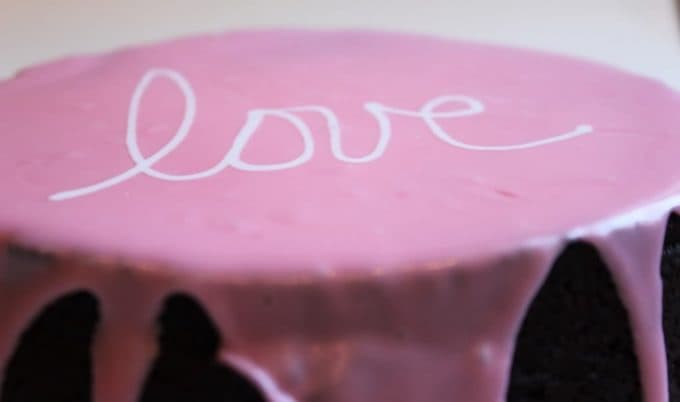 It's no secret I love brownies. I thought it would be fun to bake them to look like a cake.
I picked up the items I needed from Smart and Final and love that they have a great selection of items to bake with. I was looking forward to using the Bak-Klene since I usually grease and flour the pan separately. It worked great and will soon become one of my favorite items to use. I love how their brownie package can be made in different quantities from the same bag with instructions on the package, I'm sure it will come in handy when I need a late night treat and don't want to share 🙂 Baking for 1, well maybe 2.
I followed the instructions on the brownie package but exchanged the water for the cherry soda.
I also added to the mix dark cherries and as well as mini chocolate chips into the brownie mix. I used 1/3 cup mini chips. I added 1/3 cup of the cherries after I sliced them in half, but needed more to I ended up adding 2/3 cup cherries. The cherries were sure to keep the brownies moist, and they did.
I baked the brownie in a 7×3.5 round pan at 350 for 45 minutes.It turned out thick and rich. I love how it formed a heart all the top on its own. I knew for sure it would be the perfect Valentine Treat!
I made icing using 2 cups powdered sugar with 1/3 cup cherry soda. It gave the icing a pretty color too. The icing drizzled down the sides nicely. I wrote on the cake with powdered sugar mixed with water with a drop of white Americolor food coloring, so that it would show up on the pink.
I whipped heavy cream with two tablespoons powdered sugar and some cherry soda to give it a cherry kick and for coloring. It topped off the brownie nicely with some mini chips.