I'm sure you've all heard of BBQ Chicken Pizza, well I prefer my pizza the old fashioned way. I did think it would be fun to create the similar dish but with pasta.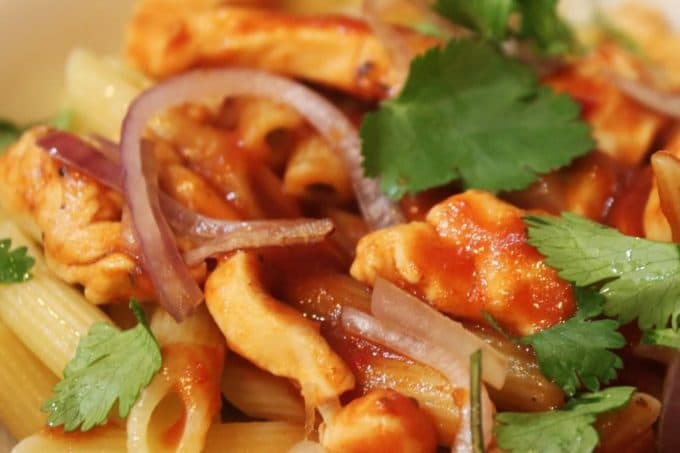 BBQ Chicken Pasta
Truth be told I'm not a huge fan of BBQ sauce, so when creating this I added tomato sauce to the BBQ sauce to make it more appealing to me and my family and less sweet.
When it comes to dinner I love shortcuts. I started with:
1/3 cup Bullseye BBQ Sauce
1 1/2 cups Tomato Sauce, (Barilla Marinara)
fresh cilantro
1/2 red onion thinly sliced
1 lb.pasta (Barilla Penne)
3 boneless skinless chicken breasts
Cook pasta according to package directions to Al dente. Slice chicken into pieces saute' then toss with a mixture of the BBQ sauce with tomato sauce until completely cooked. Lightly saute' onion in separate pan. Plate pasta then add chicken, spoon on a bit more sauce over top. Then add onion and cilantro. This was a easy meal and made getting dinner on the table quick.