I couldn't wait to make some Strawberry Meringues after making Raspberry Meringue Cookies.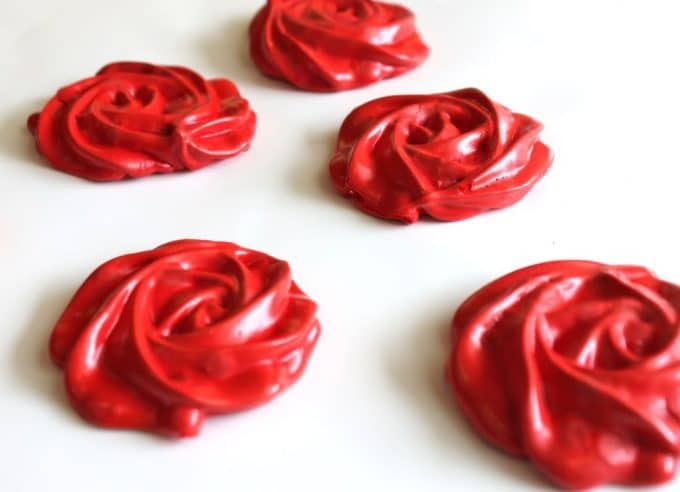 I find it great to prop up the piping bag in a tall glass to fill it.
I used the same recipe but added 10 drops of Strawberry LorAnn Oil to them instead of the raspberry extract. Here is a Printable recipe for Meringue Cookies.
A dozen of these would make a perfect Valentines gift! I know I'd love them 🙂