Find out why I put Vodka on my cookies. Yes, VODKA!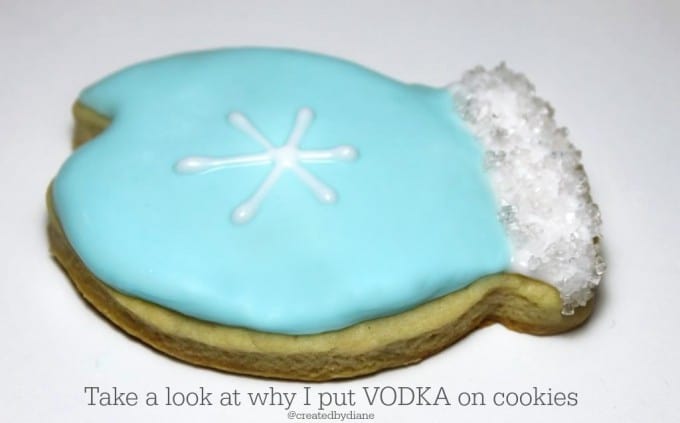 Vodka on Cookies
Cookies are especially nice at Christmas time, but these cookies can be adapted to meet any occasion. This is my favorite cookie recipe. I bake an Italian Cookie, the type you'd find in an Italian bakery. They aren't as sweet as sugar cookies and rise up nicely, hold their shape and have a cake-like quality to them that is irresistible. They have a lovely vanilla taste with a sweet icing on top.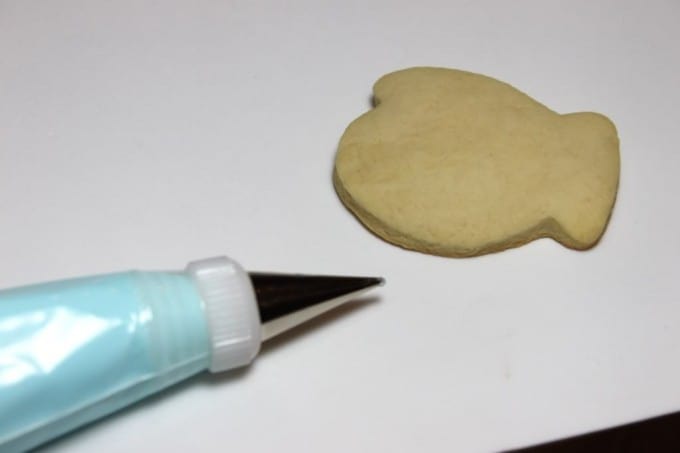 Follow the recipe to bake the cookies, and then these directions for icing:
To start decorating, begin with a cooled cookie and prepare icing according to the recipe. Place icing in a piping bag with a #2 tip for outlining your design.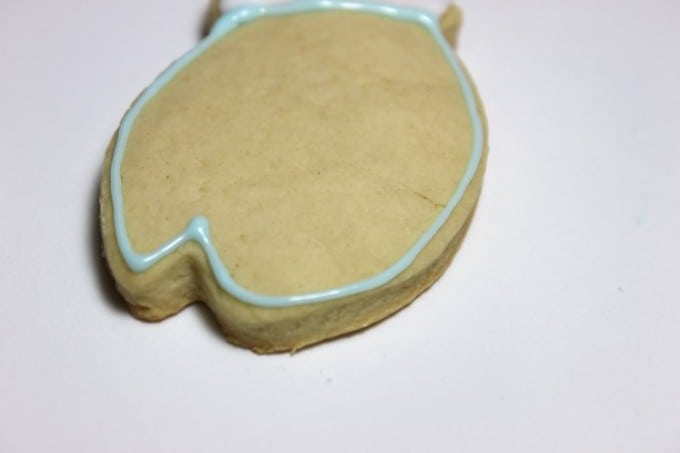 Outline your cookie. Leave just a little cookie showing so the icing won't fall off the edge when you fill it. When you do this, hold the tip slightly off the surface of the cookie and just let the icing fall down onto the cookie for a smooth line. Don't stretch the icing.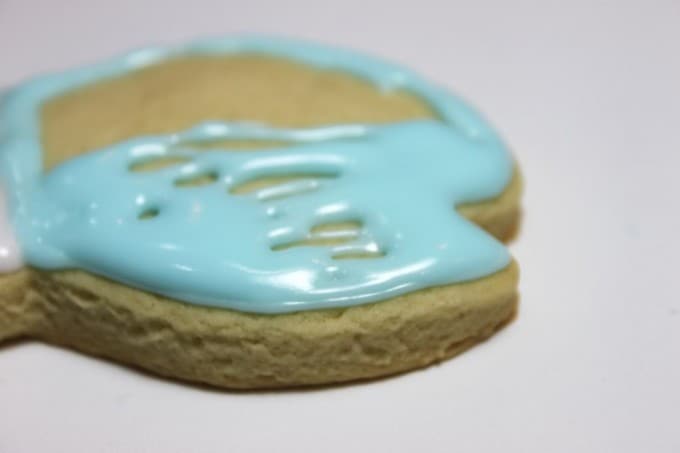 I outline 6 cookies then fill them in, and the outline is not very noticeable; allowing it a couple of minutes to set up helps the other icing from falling off the edge.
Then to fill in the icing, you can use the same piping bag or you can switch to a #3 tip to make it easier. If it's not filling in completely within 10 seconds use a tooth pick or the tip of the icing and swirl the icing to fill in the empty spaces.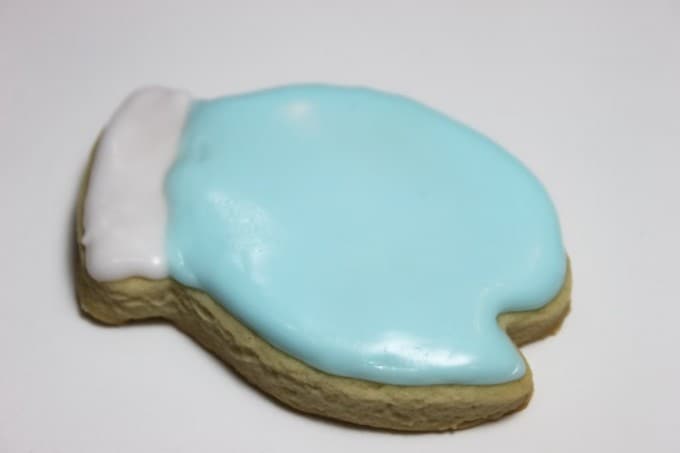 If you are using two or more colors, finish one color first and allow it to set up, then work with the other colors; that way the colors are less likely to run into each other which happens often with darker colors.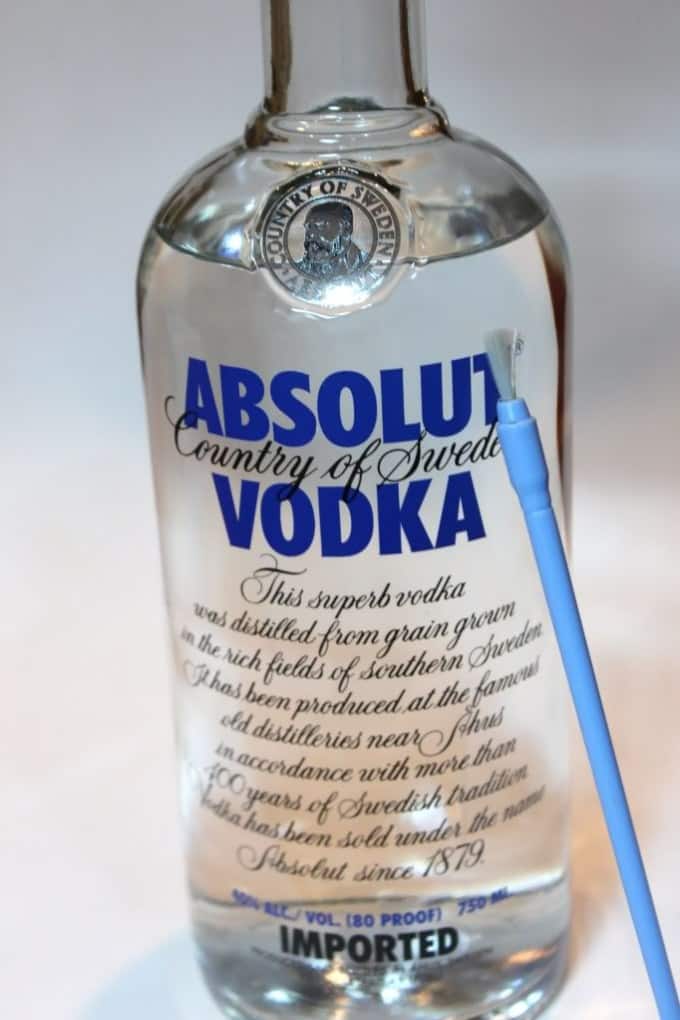 This is a great trick to get sprinkles to stick on a portion of the cookies especially if you don't want more icing added. If you are working on a large batch, this works well, once the area has dried I take a small paintbrush and lightly apply a stroke of vodka to the area you want sprinkles. If you are covering the entire cookie in sprinkles then just apply the sprinkles when the icing is still wet.
Once the icing has dried (about an hour) you can apply some details without it bleeding. I piped on a simple snowflake with the white icing and #2 tip.
Allow your cookie to set overnight. They will not get stale, the icing is covering the majority of the cookie and they will still taste fresh and delicious.
This project can be broken up into stages and you can make the cookies ahead of time. Just place them in a covered container, and ice them another day. When I work on a large project (8-10 dozen with multiple colors) I break it up and work on them for three days, especially if I'm wrapping them individually, that takes time.
Hope you enjoy the cookies, and Merry Christmas!
Printable Cookie and Icing Recipe