Hydrangea's may not be know as the flower of Christmas, but maybe they should.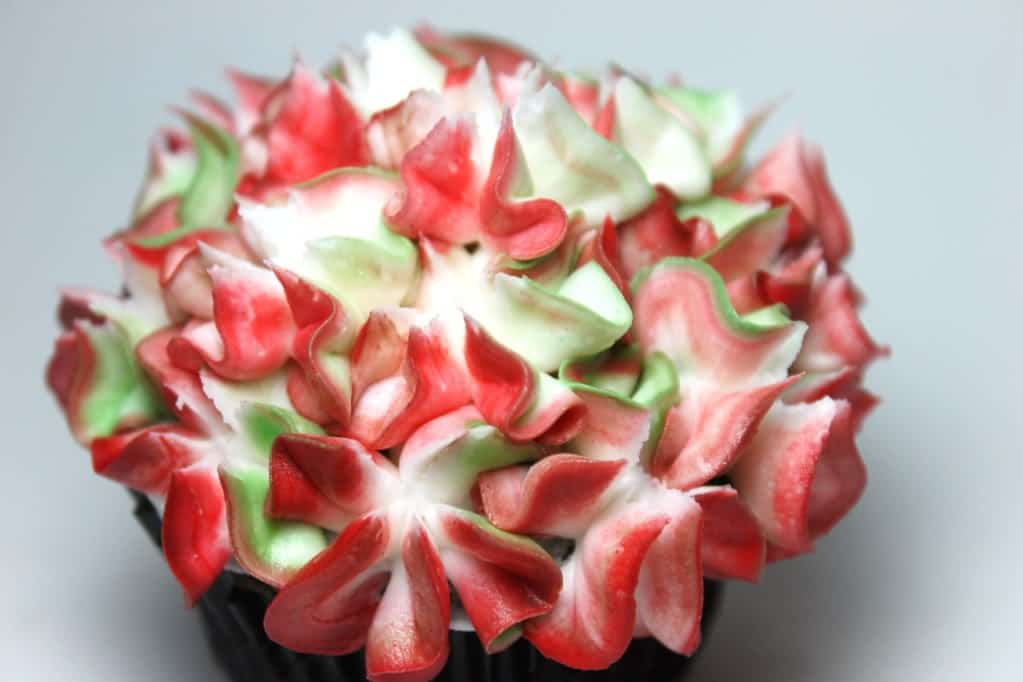 Last week my mom called to tell me that when we were visiting for Thanksgiving she forgot to tell me to go out backyard see the Hydrangea Plant I had giving her. They don't grow well where I live, too hot in the summer and we don't get adequate shade, so I brought the plant to her house this past spring and it has been beautiful ever since. I changed colors soon after it was at her house. When I brought it, it had just a few leaves and was suffering.
…and no this post won't just be about plants 🙂
As you can see the best place for this plant is at my moms.
When she called I was decorating cupcakes and I decided to frost a cupcake to look like what she had described. Now remember I hadn't seen it yet.
The next morning I asked my dad to take a photo of the plant and send it to me, to my surprise I don't think I could have made it look more like the plant even if I had seen it!
I then decided to make it look even more Christmas-y!
Not only can my mom perk up any plant, her description was truly inspiring!
I placed red, green and white buttercream frosting into a piping bag (red and green on each side and white in the middle) with a 2D tip, then began working around the cupcake until I was all filled in, with short bursts of frosting. My parents stopped by on Friday and this is what was waiting for them!
This certainly reminds me inspiration is EVERYWHERE!