Is your tree decorated yet?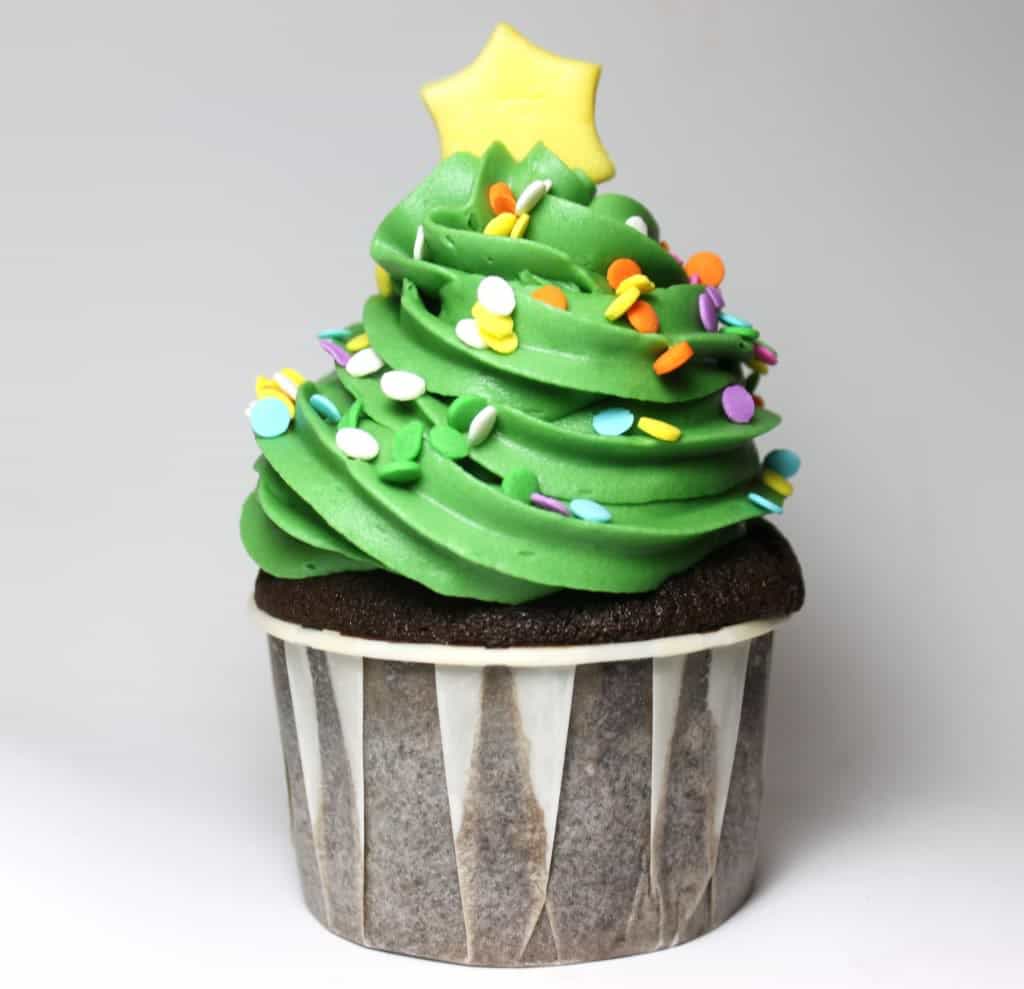 This is the only type I've decorated yet. I hope to have our tree looking pretty in the next couple of days.
I decorated some of the chocolate peppermint cupcakes that I made with the candy canes into Christmas Trees.
There had to be some decorating going on! Right?
I used a 1M tip for the green buttercream frosting, that was all minty good too 🙂 then rolled out a yellow Star-burst candy and used a tiny star cookie cutter along with some confetti sprinkles.