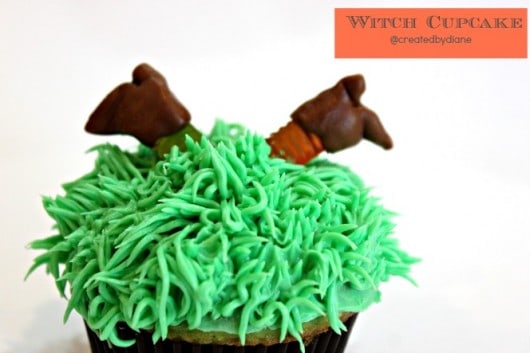 Witchy-Witch!
A house didn't land on this witch,
she didn't fly into a tree,
the ground gobbled her up!
To make the witch legs, I used gummy worms with a molded tootsie roll for the shoes, covered the cupcake with green frosting then piped on grass with the #233 tip.Maybe she didn't see the sign, NO Texting while flying! LOL!!!