Little Peanut baby shower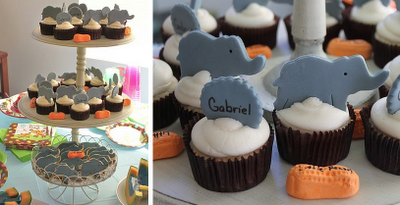 My friend's "Little Peanut" will soon arrive.


I can't wait to hold him!
What a fun baby shower theme.
I made Lemon Ricotta Cupcakes the recipe is here.
This time I used LorAnn's Raspberry Flavor instead of raspberry fruit puree for the frosting. I didn't want them pink and the raspberry flavoring didn't add color I was afraid it would have that cough syrup taste and was glad it did not.
Raspberry Buttercream Frosting Recipe
beat 1
cup butter until pale,
add
4 cups powdered sugar
3 tablespoons cream
then, 6 drops of raspberry flavor.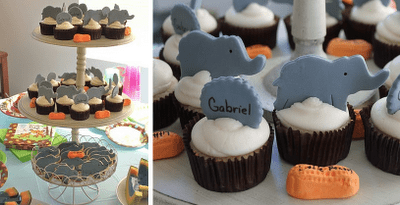 They looked plain and simple, but were packed with a huge flavor surprise.
I made out of marshmallow fondant (recipe here) and cut with elephant cookie cutters along with discs with the baby's name they didn't look so plain anymore.
I was glad the elephants stood up on the frosting without falling over-I had rolled them a little thick and was hoping they weren't too heavy. I'm so glad they worked out.


I also wrote "Little Peanut" on circus peanuts with an edible marker
(and also used the edible marker to write Gabriel on the scalloped discs and to darken the eye on the elephants)
The grooves for the elephant's feet were pressed on with a knife.
The peanuts were placed in between the cupcakes.
The cupcakes were rich and delicious, the fresh lemon flavor of the cupcake along with the delicate raspberry frosting was a perfect combination.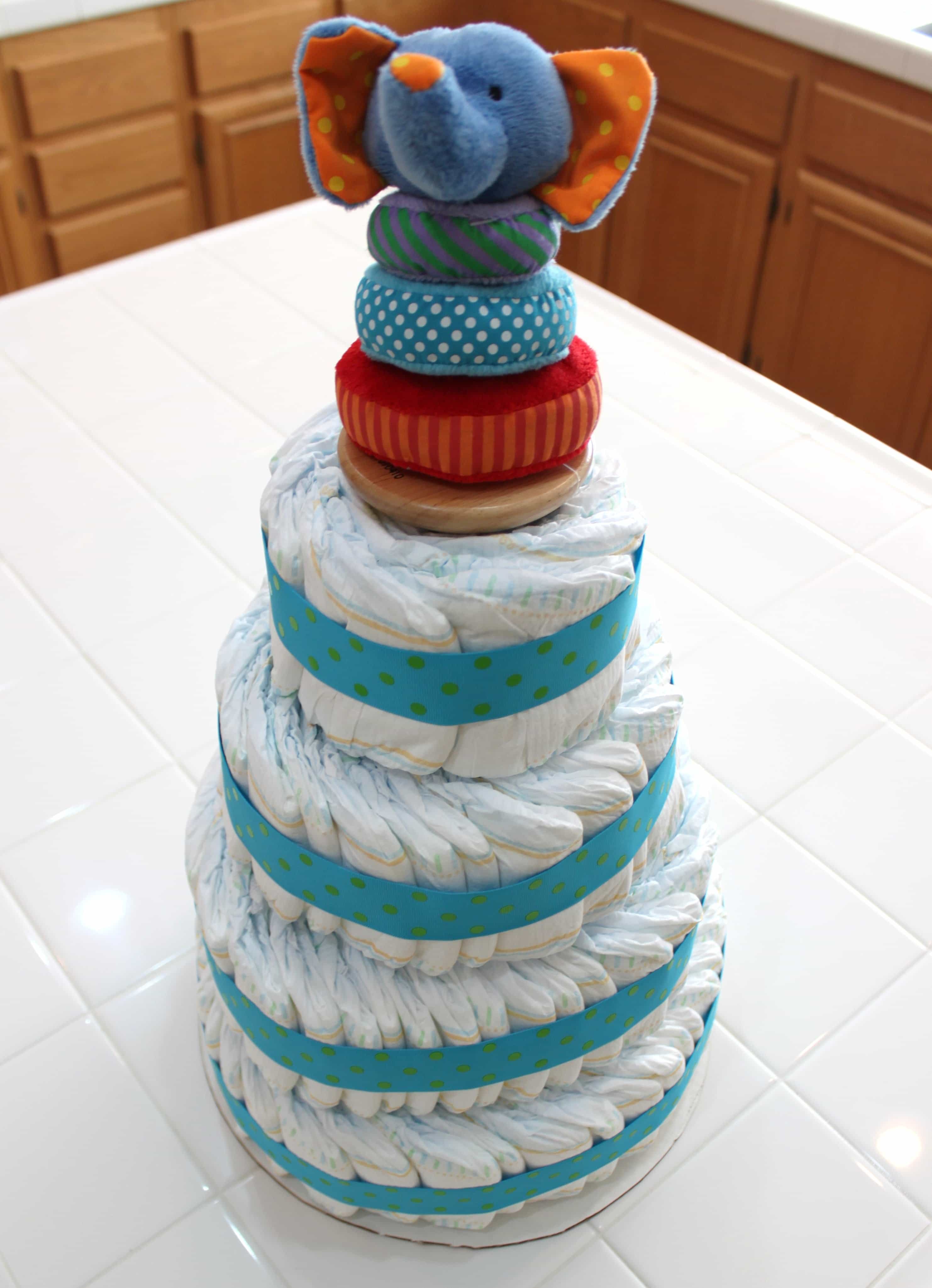 …a diaper cake
!
A four tier diaper cake 🙂
really easy and fun.
Click here for instructions on how to make this diaper cake.