Cake Mix Cookies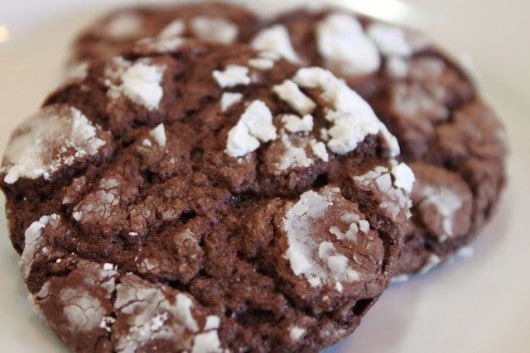 Cake Mix Cookies
What are cake mix cookies?
They are cookies you make with a cake mix.
Before they came out with boxed cookie mixes or before I noticed them, this is how I made a quick batch of cookies if I didn't have the ingredients on hand to make cookies from scratch or not enough time to think of what kind of cookie I wanted to make, search my recipe file…you know the olden days when there weren't computers that search the internet at the speed of light, or look in my documents for the recipes I've so neatly typed out-that's a joke, I have a folder but only a couple items in it. I hope to get organized enough to put them all in there one day.
These are simple to make and if you read my post yesterday, then you may remember I said I made cookies. These are the cookies I quickly made for my daughter to bring with her to a meeting.
I used a devils food mix,
added the eggs and oil it recommends on the package.
That's it!
Don't add the water.
Mix it all up.
I rolled them into small balls,
then rolled them into powdered sugar,
baked them for 12 minutes at 350 degrees.
I placed them on a tray and they were ready to go….just another dusting of powdered sugar, which we call snow at my house. Since it doesn't snow here we think it's funny to say, "Do you want some snow?"
on your cookies, cake, brownie, pancakes….you get the picture, right?
No chance of real snow especially since it was over 95 degrees today.