Chocolate and mint go together so well.
I love how soft the green looks
and oh, if you has smella-vision or is it smella-monitor maybe it's smella-screen
(If you know what this would be called clue me in)
you'd get one whiff of these and you'd know how delightful they are.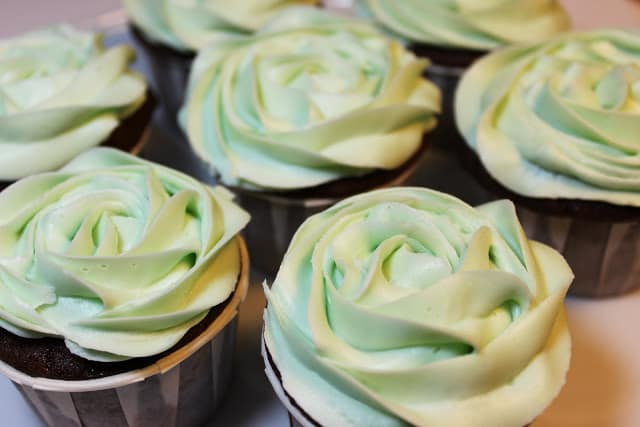 Chocolate cupcakes with mint frosting
5 droppers full of creme de menthe flavor is all it took for these
cuppies to win me over!
Add the mint to the cupcake batter and to the frosting.
One thing was missing…
did you guess what it is…..
I had to top them off with mini chocolate chips,
I don't know what it is but I love mint and chocolate chips!
If you like cupcakes head on over to
and see all the cuties that have linked up.
What a fun movie theme idea she pulled it off so well!