salty and sweet, a great dessert you might not expect
a chocolate brownie cupcake with chocolate frosting topped with a chocolate-dipped potato chip, salty and sweet and decadent in every way!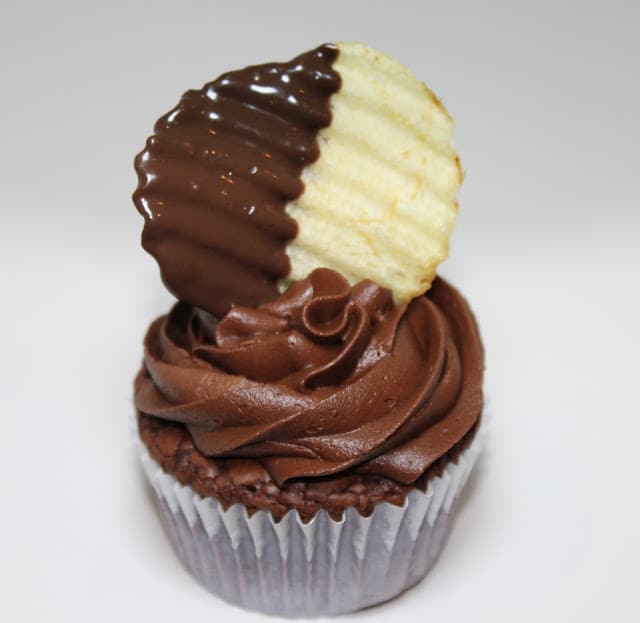 Did you know I have a WEAKNESS for potato chips.
I baked a box brownie mix and put them in a cupcake and with cupcake liners.
Then topped them with chocolate frosting and then dipped potato chips into melted chocolate and VOILA!
Sweet and salty goodness!