Potted rose cupcakes, decorated in pink buttercream frosting.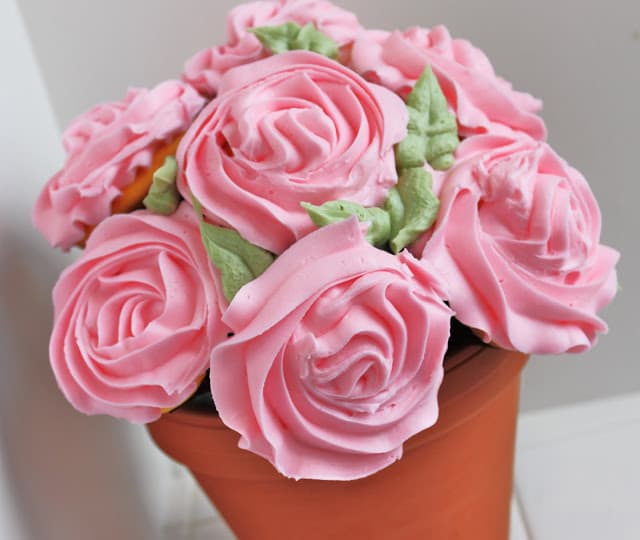 Here is another treat I would like to share with you,
I think this idea is a keeper and I will be making these again.
CLICK HERE to learn how to frost cupcakes like a rose
A rose by any other name wouldn't taste as sweet.
I had so much fun making the flower pot roses out of mini cupcakes, I baked some regular sized cupcakes and made them "pretty in pink"
I'm beginning to get Spring Fever!
I love the flowers that are blooming in my garden and am glad the sun is shining and spring break is almost here!