Valentines' day treats you'll love!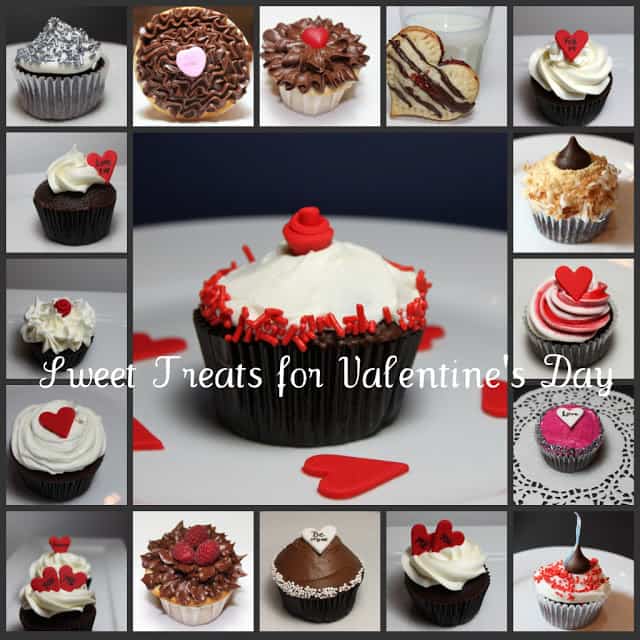 Here is a re-cap of cupcakes I've made for this Valentine's Day
some I haven't even posted yet.
Just in case you need to make some cuppies for the BIG-LOVE day it's coming fast!
I'm aware one is not a cupcake but it was so yummy I included it
and believe it or not there are still more and I hope to get them posted later this week.
Tell me which one is your favorite?