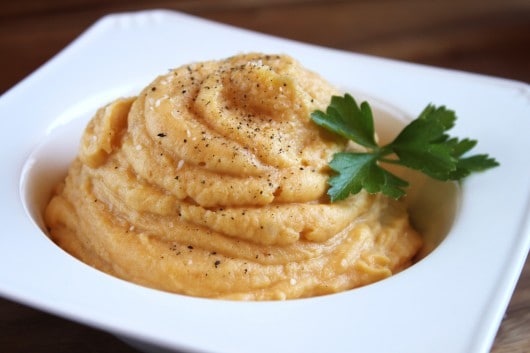 Garlic Pumpkin Mashed Potatoes
Mashed potatoes have been a favorite of mine since I could remember. With Thanksgiving right around the corner and it being pumpkin-mania time. I thought I'd add some pumpkin goodness into my mashed potatoes.
I thought taste testing cookies were fun, well this just made for a very happy tummy.
Pumpkin Mashed Potato Printable Recipe
12 medium Idaho Potatoes
6 cloves of garlic
1 Tablespoon olive oil
1-1/2 cups Whole Milk: *be sure to cut off your Real California Seal, I'm going to tell you why in a minute!
1 cup First Street Sour Cream*
4 Tablespoons First Street Butter*
2 cups pumpkin puree
1/4 teaspoon ground clove
1/4 teaspoon ground ginger
2 teaspoons coarse salt
Peel and cut potatoes, cover with water bring to a boil add a some salt, cook until tender. Drain potatoes. Heat 1 Tablespoon olive oil and garlic in pan on stove, do not over cook it or it will become bitter, just heat it up until the garlic is not translucent.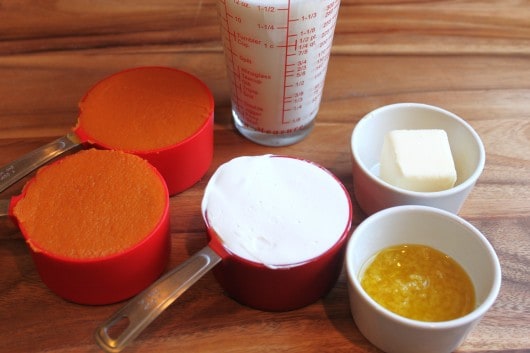 Add garlic to potatoes along with milk,butter, sour cream and pumpkin. Beat on high with hand mixer until smooth and creamy. Stir in two teaspoons salt, 1/4 teaspoon clove and 1/4 teaspoon ginger.
This is the perfect recipe for people who don't like gravy, can't make gravy, or forget to make gravy on Thanksgiving day.
They don't need added butter or gravy, just salt and pepper to taste.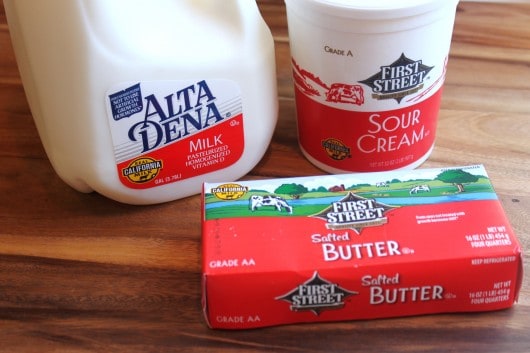 The California Milk Advisory Board and Smart and Final have teamed up with the Help our Teachers Help our Kids Program. Cut the "Real California Milk" Seal from select First Street Products like milk, butter, sour cream and ice cream, then teachers submit seals. Each seal counts as one sweepstakes entry. Teachers who submit 100 seals get 25 Scholastic books or $25 school supply gift card. Each teacher entrant gets one Scholastic book.
The California Milk Advisory Board is going to announce winners in February, BUT Smart & Final is so awesome that they're doing a separate sweepstakes! Entrants who go to FirstStreetSupportsSoCalSchools.com and tell why their Southern Californa school should win will be entered to win $500, $300 or $200 to be donate to the school of their choice EVERY MONTH! That's right, there will be a total of NINE winners, 3 per month, from those that enter at the site! You must include a link to the site, and information about the contest in your posts.
If you visit the California Milk Advisory Boards website I see there are printable coupons, don't miss out on those.
This project has been compensated as part of a social shopper insights study for  #collectivebias #CBias all opinions are my own, those are priceless.
I recently attended an event with the CMAB and made a new friend: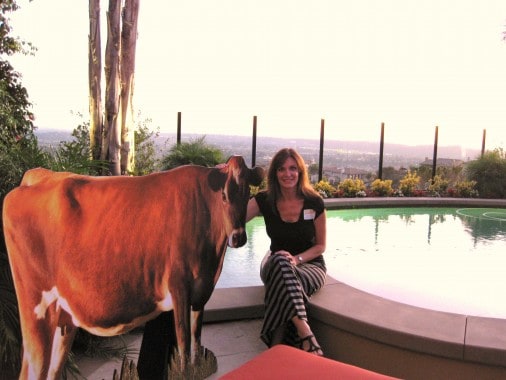 He was the hit at the party! We had a fun evening learning about the benefits of milk. Some of which I was surprised to know. In the East Coast skim milk is often referred to as blue milk, it has a blueish tint, almost translucent. In California they add non fat milk solids into the skim milk and it really white in comparison.
#SmartFinalSupportsSoCalSchools
You do know how much I LOVE pumpkin. Don't you?