Quick is the key when it comes to this instant chocolate mousse recipe, it only takes a few minutes to prepare and when everyone tastes it they think you've slaved over it!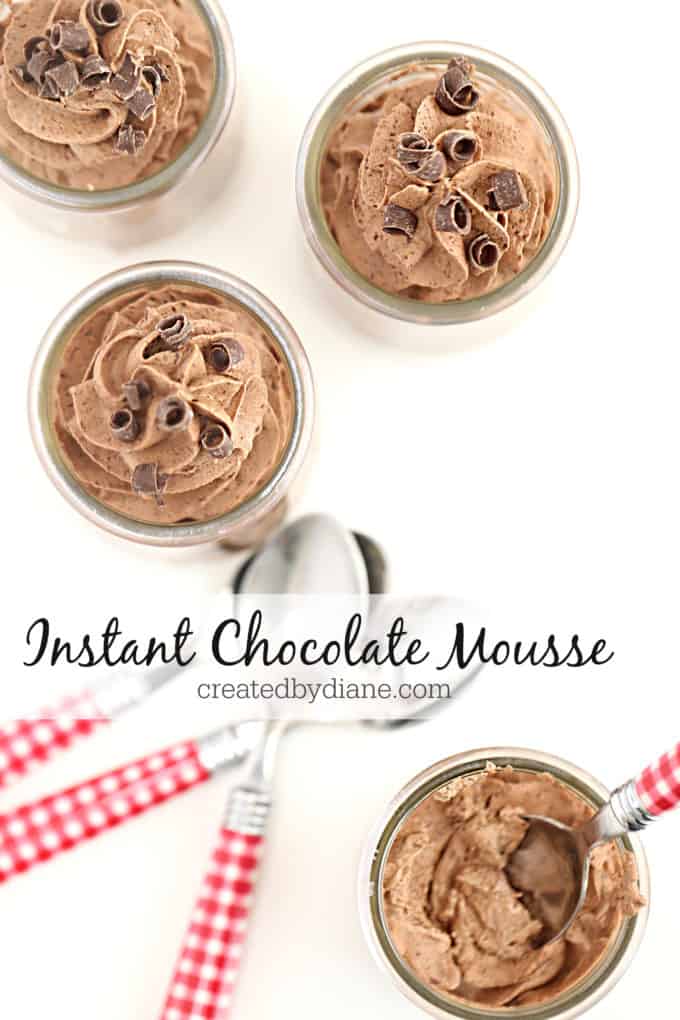 I love simple tricks, 
like the type of thing once you learn you wish you had known WAY sooner.
example:
this homemade instant chocolate mousse is one of those things I wish I tried making a LONG time ago. 
I've made it many times now and there are options for how chocolaty you can make it and it's simple to switch it up if you want it to have a chocolate minty flavor, or even a delicious mocha taste or even a great chocolate peanut butter flavor. 
If you want something fast and easy to make for a celebration, just add some sprinkles! You could also top the dishes off with some whipped cream and a cherry too.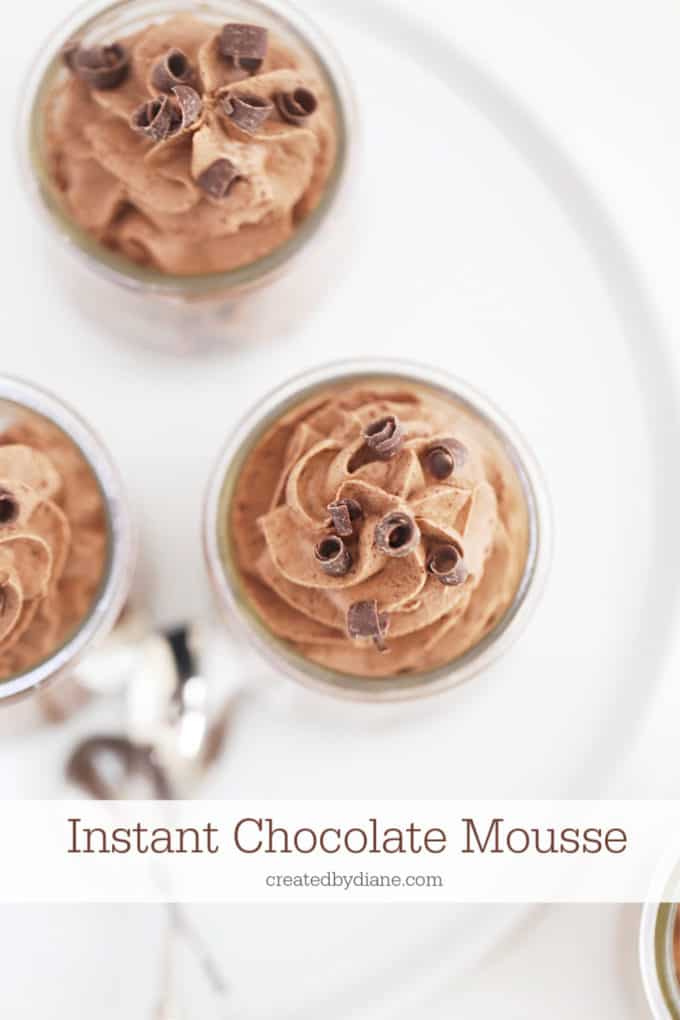 Growing up I always made instant chocolate mousse with a package of chocolate instant pudding, but now with this great recipe, the flavor is truly delicious. My kids still love when I make them it with the pudding mix… so either way works,
if you want to make it with instant chocolate pudding just replace the amount of milk with heavy cream called for in the directions, whip it up really well, the heavy cream will become thick, add in some milk if it gets too thick, refrigerate it or eat it right away. You can make it with vanilla instant pudding too.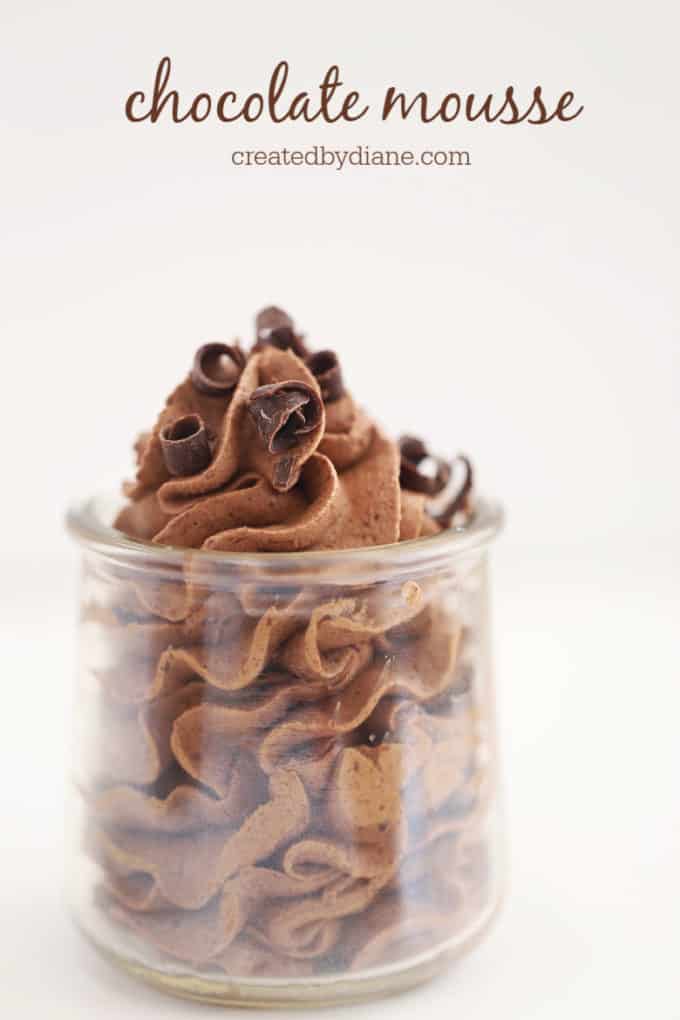 This mousse definitely has a rich flavor, perfect for adults. If you want to make it for kids, I'd make it less rich. Less rich chocolate would be ideal here.
I love using 60% cacao chips from  Ghirardelli, if you want it less rich, use something like milk chocolate, or semi-sweet chocolate bits.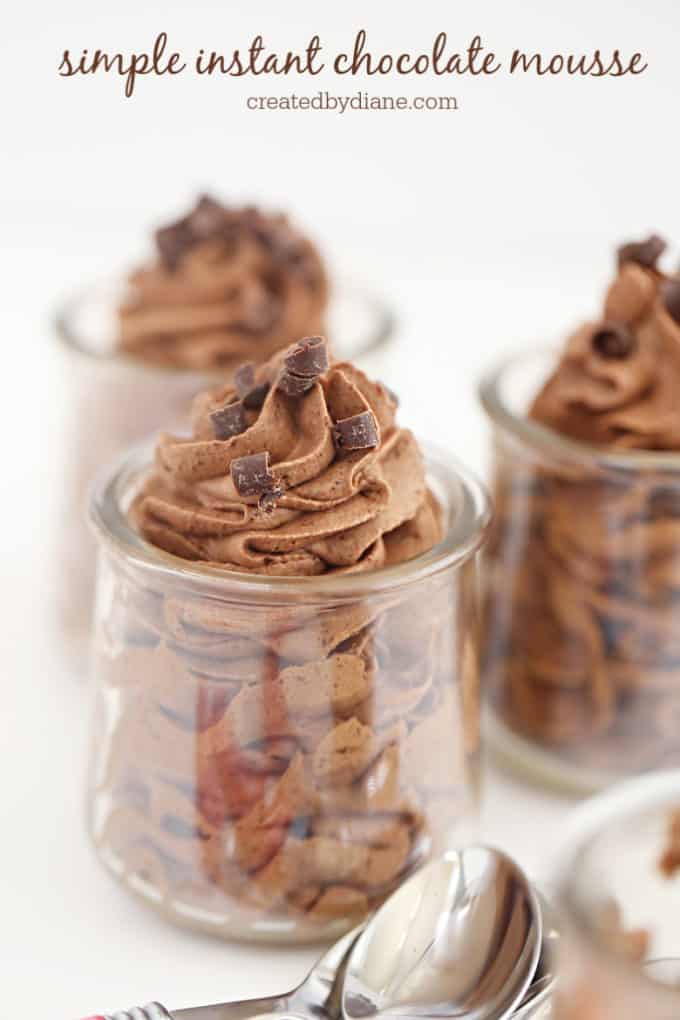 Add-ins for this instant mousse
Can add mini chocolate chips

Can add in some coconut extract and top it with coconut, mix it in if you like the texture.

Chocolate mint: add a ¼ teaspoon mint or use melted chocolate mint chips

Add in some melted peanut butter chips or a tablespoon of peanut butter

for a mocha flavor, add some instant coffee to the melted chocolate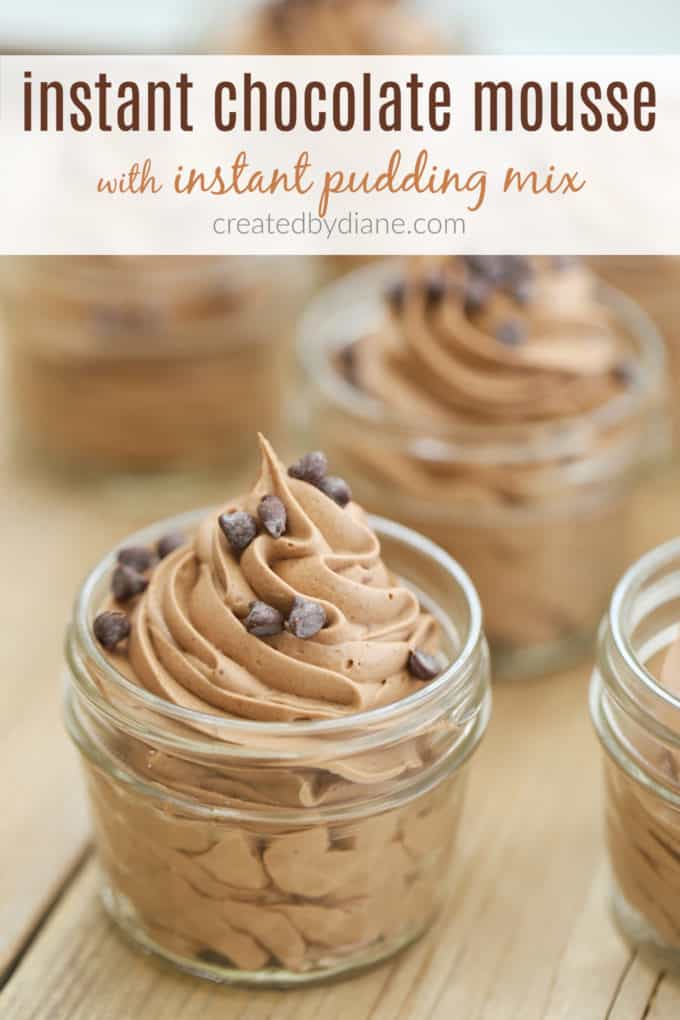 Here is the instant pudding version, I have been making this since I was a kid. And it never gets old…  my kids love when they see jars filled with this creamy mousse in the fridge, to grab at the ready!
I've even found large portions of instant chocolate pudding at restaurant supply type stores and keep it in a jar, to make a quick treat for the kids, no matter how big they get they love it!
Homemade Instant Chocolate Mousse
A creamy instant chocolate mousse recipe that only requires a few ingredients and mixes in minutes.
Author:
Diane Schmidt Created by Diane
Ingredients
½ cup melted chocolate (allow it to cool for 5 minutes ( I used Ghirardelli 60% cacao chips)
16 oz heavy cream
½ cup powdered Sugar
¼ cup unsweetened cocoa
1 tablespoon dry milk
Instructions
Melt the chocolate in a microwave-safe bowl.
Add a small amount of cream to the chocolate (about 1/4 cup)
this will warm up the cream and allow the chocolate to whip smoothly when adding the chocolate.
In the bowl of a mixer or tall container with a whisk attachment on immersion blender whip the heavy cream, powdered sugar, cocoa, and dry milk together to combine it and it's slightly it's fully whipped and forms a slightly stiff peak when the beaten is lifted out.
Slowly stir in the chocolate, if you whip it may flatten, but will thicken as chilled.
Place the mouses into jars and refrigerate it until it sets firm and is cold.
Notes
This can be made without the dry milk, but will not last as long, will flatten and become slightly watery after a day or two. The dry milk allows this to last longer and makes the mousse thicker.
Homemade Instant Chocolate Mousse with pudding mix
An instant mousse made with chocolate instant pudding mix.
Author:
Diane Schmidt Created by Diane
Ingredients
1 package instant chocolate pudding mix (any size)
heavy cream (this amount will replace the milk called for on the box)
Add a little milk as needed to make it creamy if it's slightly thick or dry, add a tablespoon of milk at a time.
Instructions
In the bowl of a mixer or an immersion blender with whip attachment whip, heavy cream with pudding mix until thick and whipped to stiff peaks form.
Add a tablespoon at a time of milk as necessary to make the mousse creamy.
It will thicken as it chills as well, so adding a couple of tablespoons will thicken up.
Place mousse mixture in glass or plastic jars or containers and place in the fridge to chill, or serve immediately.