If you want a pretty tray of cookies that can be made quickly and easily these are just the thing to make.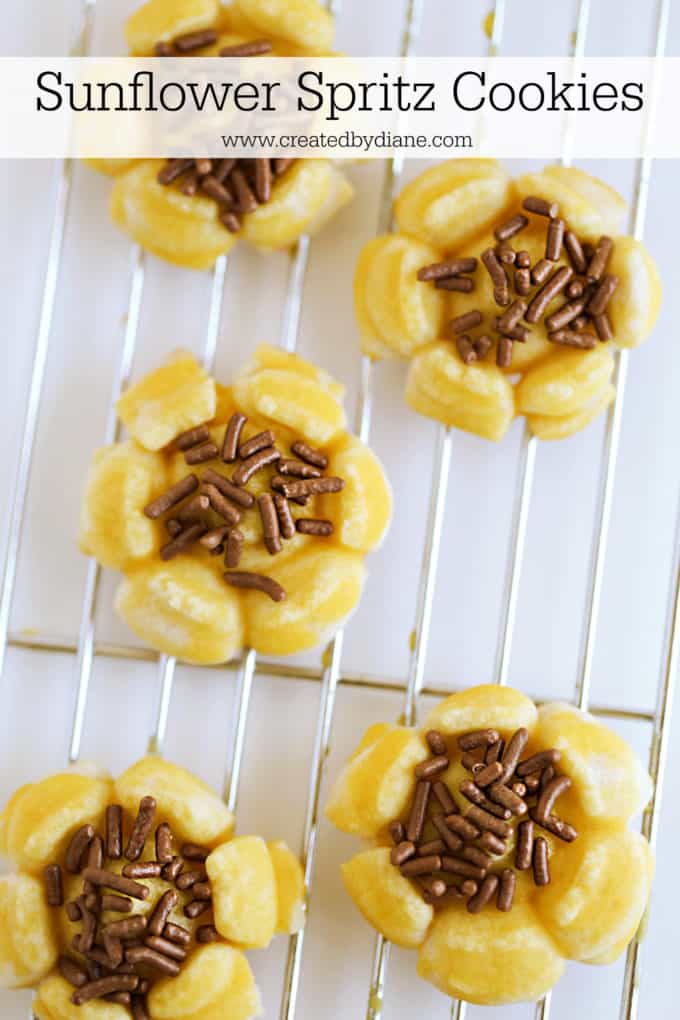 These pretty sunflower spritz cookies are glazed with yellow icing and topped with brown sprinkles.
Summer is the PERFECT time to make a batch of sunflower cookies, and you can bring them to a cookout, BBQ or party and everyone will just LOVE you for it. 
Spritz cookies are delicious… buttery and lightly sweet without being overly sweet so adding some icing makes them just wonderful.
Spritz cookies are best when they are fresh, so after the icing dries (overnight) then place them in an airtight container for 5 days. If you have them longer than 5 days, place them in the fridge or freezer.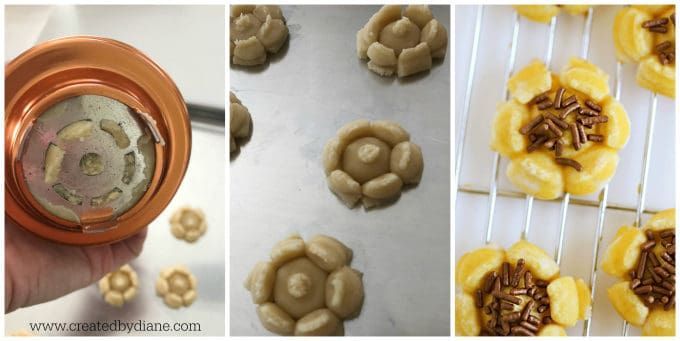 Fit the cookie press with the sunflower disk. You can bake spritz cookies directly on the baking sheet (without lining it with parchment paper) there is enough butter in the cookies that they don't stick easily. 
Use a thin spatula to move cookies to the rack for icing when they are completely cooled, so they don't break apart.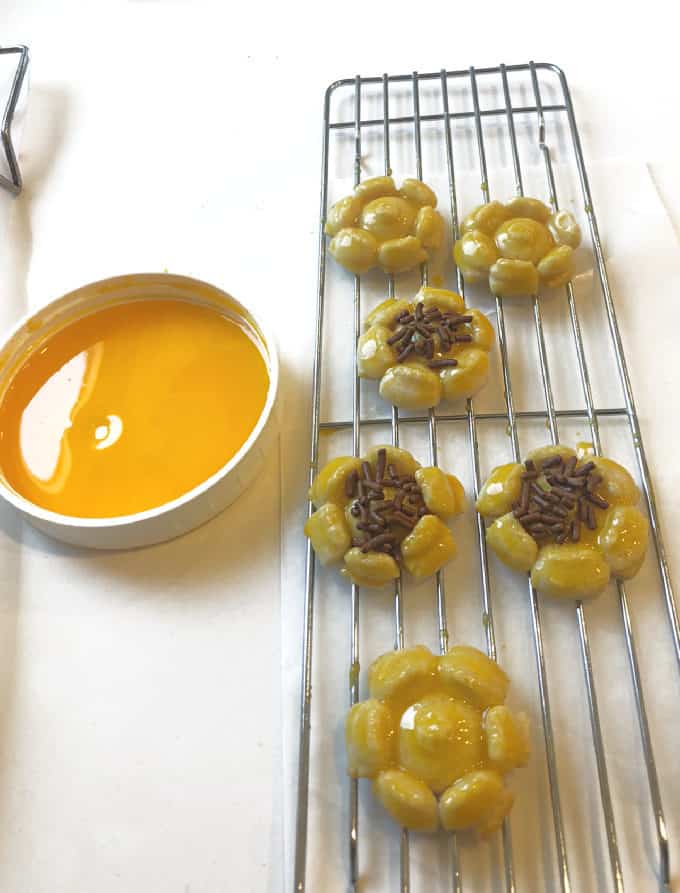 I brush on the icing with a silicone brush.
apply the sprinkles right away, as the glaze icing can set up quickly (and if it does then the sprinkles will not "stick")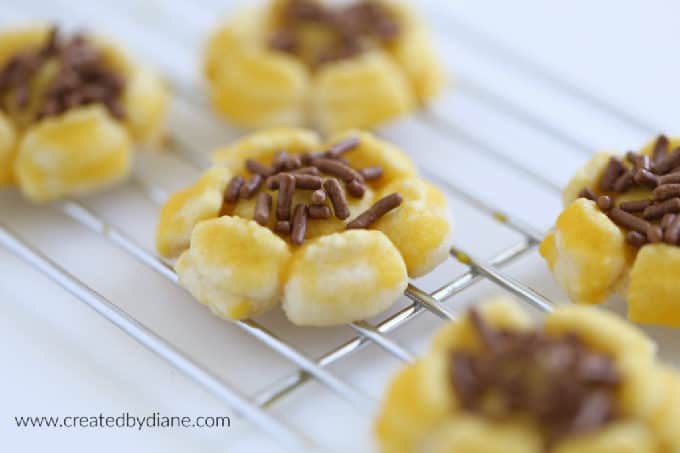 Allow the icing to dry completely before moving the cookies or stacking them. I allow the icing to dry overnight.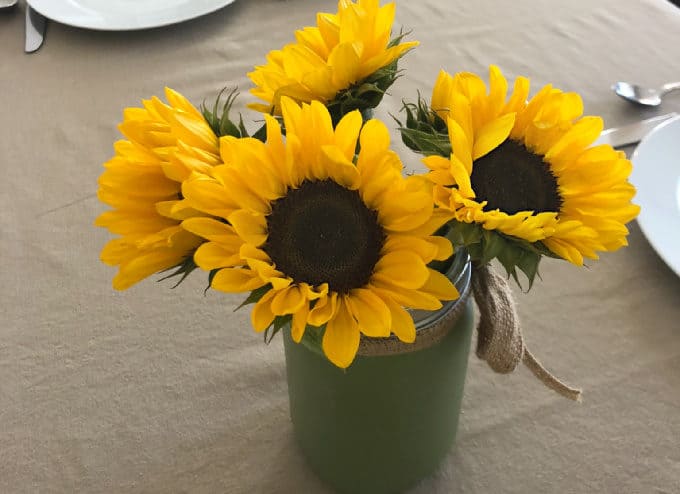 I love sunflowers and often get them for my kitchen and when setting the table for occasions, they are simple and bright and pretty!
Be sure to watch my video on these sunflower spritz cookies below:
Sunflower Spritz Cookies
Ingredients
1 cup unsalted butter
1/2 cup granulated sugar
1 egg
2 teaspoons vanilla extract
2 1/4 cups all-purpose flour
1/4 teaspoon salt
icing
1-1/2 cup powdered sugar
3 tablespoons water (more if needed)
1 tablespoon corn syrup
1 teaspoon vanilla extract (or flavor of choice)
drop food coloring of choice
Instructions
Preheat oven to 375°
In the bowl of an electric mixer beat, butter and sugar then add in the egg and vanilla.
Mix in the flour with salt on medium speed until well blended and dough pulls away from the sides of the bowl without over mixing. You want the dough to be soft and tender so the cookies don't come out dry and brittle.
Place the cookie dough into the tube of the cookie press, with the sunflower attachment, I show a photo of the disk in my post. It looks like lines in a circle with a small circle in the center.
Press cookies onto baking sheets an inch apart.
Bake for 7-9 minutes, or until they are just golden on the edges.
Allow cookies to cool completely before icing them.
ICING
Mix the powdered sugar with warm water, add in corn syrup, extract, and a drop of food coloring.
Add more water to make it as thin as you prefer.
Over a cooling rack, place cookies and brush icing on with a silicone brush, let excess icing drip off or pour out excess off cookie tops so it's a think coating add sprinkles right away, then allow icing to dry completely before stacking.