Giving thanks to a teacher can happen any time of year. Teacher appreciation, end of the year, showing your appreciation to someone who has taught you something is always appreciated.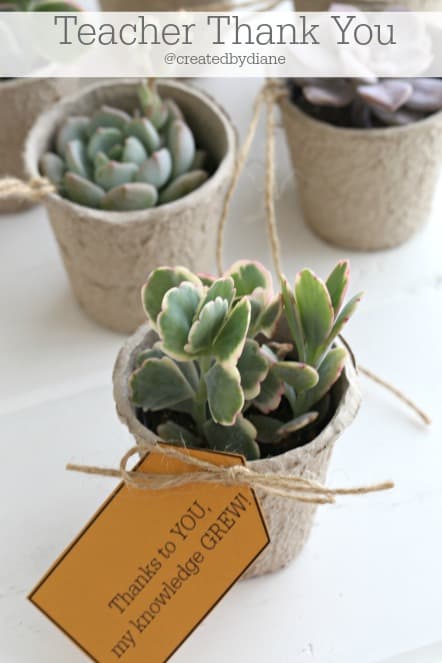 Today I'm sharing with you an thank you idea with printable.
I purchased small succulent plants and found these recycled paper cups to place them into and attach the note with jute (natural string)
Here is where you will find the printable Thanks to you my knowledge grew printable tag @createdbydiane
So print it out on any color paper you choose and punch a whole in the tag and attach it to the plant. I punched a whole in the paper cup (they are a thin cardboard) to attach the tag to.