I like taking a moment now and then to sit, relax, and enjoy!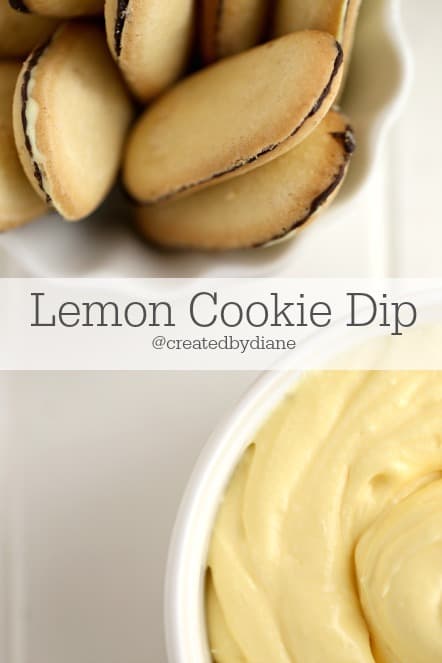 My days seem to be filled with lots of running around and juggling the time I have to fit everything in.
Work, errands, kids, activities, working out, cleaning, laundry, dishes, and the list goes on!
Some days grabbing a quick treat will help me get out of my own way,
and to give me a moment to remember how blessed I am,
and look forward to what is coming up next.
There is always something to look forward to, whether it's the next hour or the next day.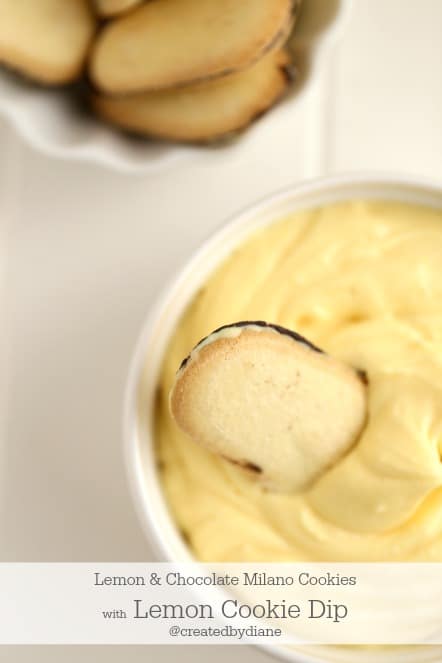 Now there is always something coming up next.
Some days I'm not sure I've gotten a handle on all of it.
Sometimes I just need a moment, and well… that moment will often include chocolate or lemon.
Today it's including both.
Pepperidge Farm® Milano® Cookies come in Lemon and Chocolate and I couldn't wait to try them.
WOW, lemon and chocolate are delicious together.
It's great to savor moments with favorites!
I love lemon so much, I wanted to share this fun Lemon Cookie Dip with you.
It's a quick recipe and takes only a couple minutes to make. Making it perfect for when I'm taking time to myself (and will be perfect for times when I will be sharing these great cookies with others). Often it's great to have a no-bake dessert that is ready in minutes that will go with your favorite cookies.
Milano cookies are a favorite around here and I am sure to have a bag of them when we take a car trip too. Truth be told I sometimes keep a bag of them in my console in my car for the few moments I have between errands.
This lemon cookie dip is easy to whip up.
Just let cream cheese and butter come to room temperature (or microwave it on defrost to gently soften it without melting it) if the ingredients get to warm, it will be soupy). Mix the cream cheese with butter along with powdered sugar, fresh lemon juice, lemon and vanilla extract and a drop of yellow food coloring. It's that simple.
Lemon Cookie Dip
Ingredients
8 oz. reduced fat cream cheese (room temperature)
1/4 cup butter (room temperature)
1 1/2 cups powdered sugar
1 tablespoon fresh lemon juice
1 teaspoon lemon extract
1 teaspoon vanilla extract
1 drop yellow coloring (I use Americolor Egg Yellow)
Instructions
In mixer bowl beat cream cheese and butter until smooth.
Add in the powdered sugar along with lemon juice, lemon extract, vanilla extract and yellow coloring.
Serve at room temperature.
Store in fridge.