It's EGGNOG season and if you haven't made any eggnog yet….well, what are you waiting for!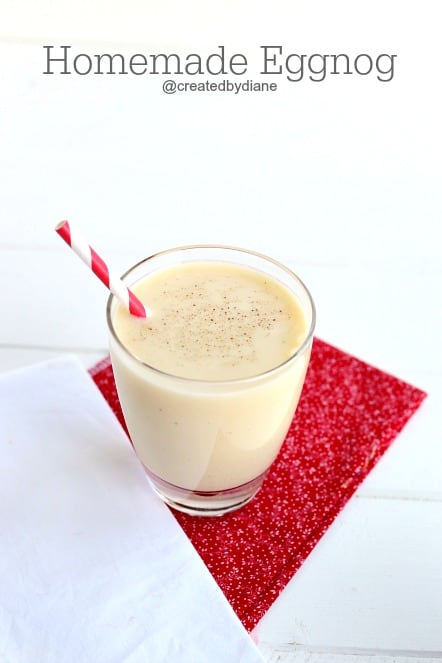 No need to run to the store to get that thick creamy eggnog that I see everyone putting in their grocery store carts,
you can easily make it at home.
Which is great, because that means you can make it any time you'd like it.
Even in the middle of the summer…oh summer, how I miss it already!
But we are bundling up and decking the halls and that calls for EGGNOG!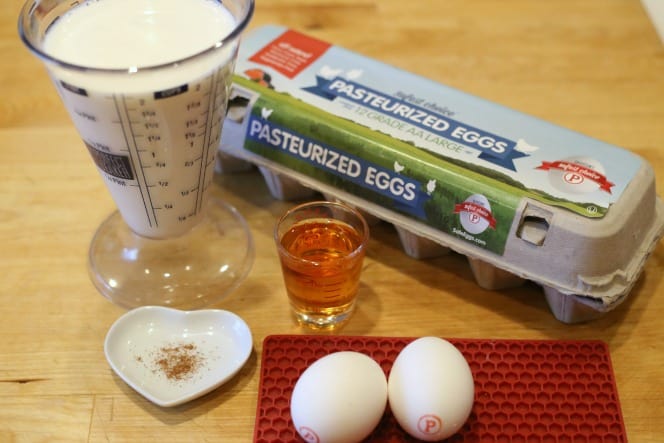 This is what you'll need to make eggnog.
Yes, it's really that easy.
You can make your eggnog how ever you like it,
you can have think eggnog that is uncooked,
or you can cook it and have creamy thick and rich eggnog.
Either way, it really is delicious.
Using Safest Choice Pasteurized Eggs especially when making uncooked eggnog will ensure your eggs are safe for consumption.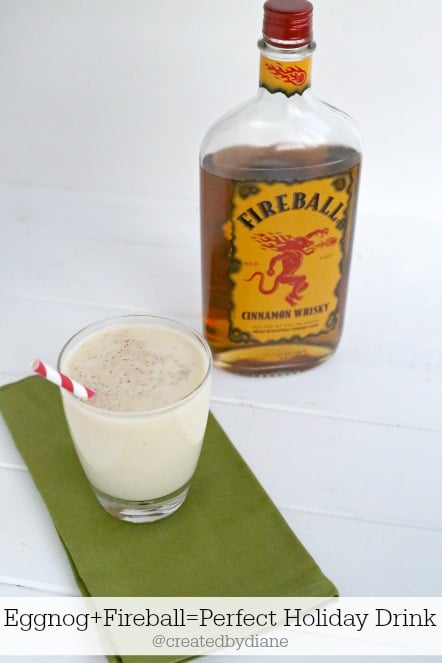 I love brandy and rum in my eggnog, but this year's favorite add-in is FIREBALL cinnamon whiskey.
It's really delicious and I love the cinnamon kick!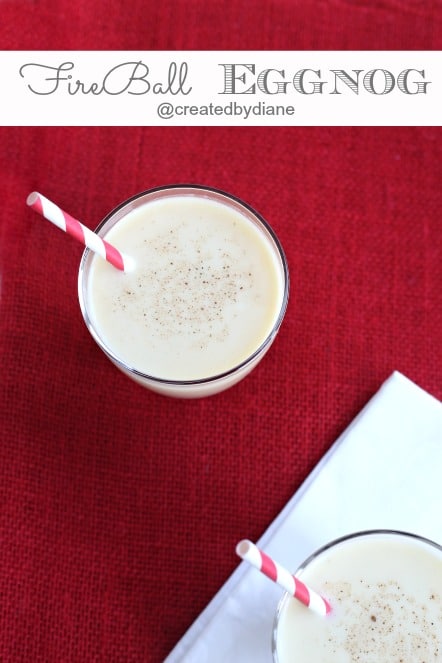 How do you like your eggnog?
Do you like it thick or thin?
Do you like it kicked up with Brandy, Rum, or Fireball?
Homemade Eggnog
Ingredients
2 cups milk (I used whole milk)
1/4 cup sugar
2 eggs
nutmeg
Fireball Whiskey (or your favorite whiskey)
Instructions
In a medium bowl beat milk, sugar and eggs together,
place mixture in medium saucepan and heat on medium,
stirring until it simmers (tiny bubbles around the edges)
Remove from heat and place saucepan over an ice water bath to cool the eggnog, or allow it to come to room temperature, then place in refrigerator until it's chilled.
Pour eggnog into 2 glasses,
add a shot or two of Fireball Cinnamon Whisky.
Top with nutmeg.
Notes
If you prefer thin eggnog and don't want it thick and custard-like, don't cook it.
Just beat the milk, sugar, and egg and pour it into the glasses, add the fireball (or brandy or rum) and top with nutmeg.